2XU Compression Run Singapore 2023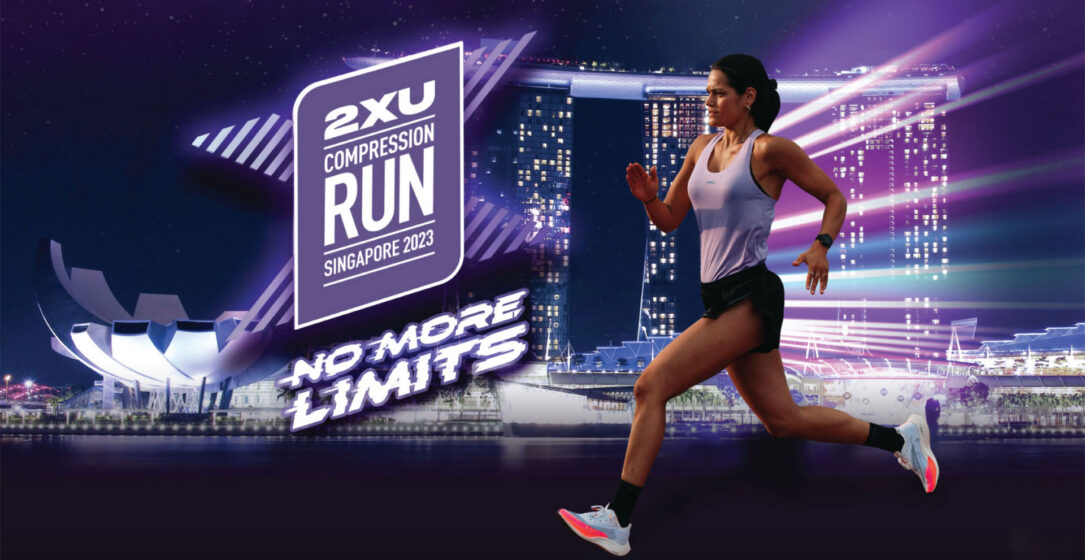 Register
Registration is no longer available. Thank you.
Event Info
General information
Event date:
16 Apr 2023, from: 4:30 am
Location:
F1 Pit Building, Singapore
Categories:

Offline

Road Run

Half Marathon

10 KM

5 KM

Registration has closed

Notes:

This registration is only for new sign ups, if you have registered for 2XU Compression Run 2020, please do not proceed with registration. Participants of 2XU Compression Run 2020 are entitled to receive a basic run entry. Please click here to find out more.
NO MORE LIMITS
We are done with uncertainty, lockdowns, online workouts, and virtual runs.
Welcome back to 2XU Compression Run, where we challenge ourselves and the new norm.
Event Schedule
04.30am – 10.00am
Categories and Fees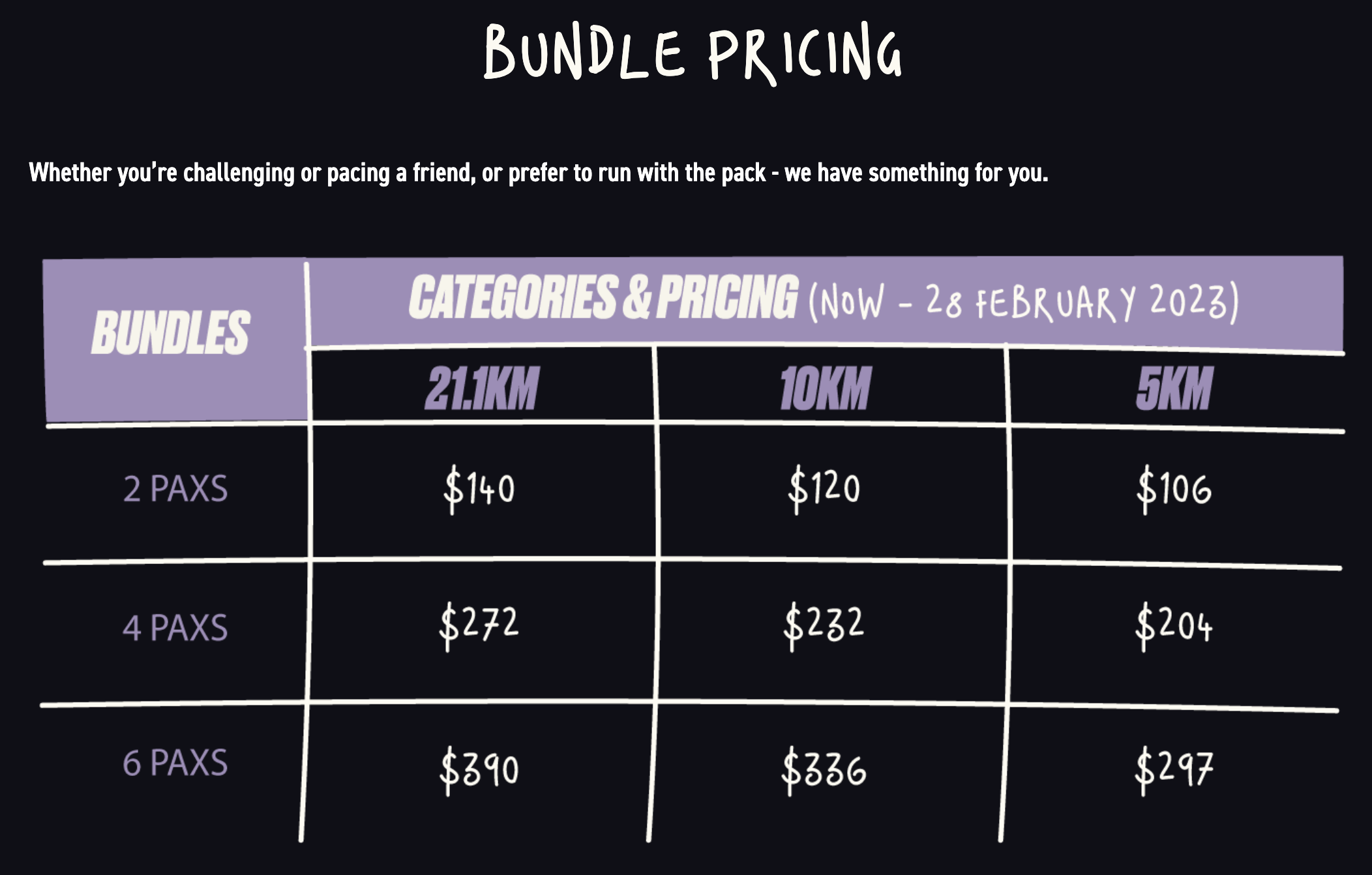 Race Pack Collection Info
DATE: 1 & 2 April 2023
TIME: 11 am – 8pm
VENUE: Suntec Singapore Convention & Exhibition Centre, Lvl 3, 1 Raffles Blvd, Singapore 039593
Participants will need to bring along a photo ID (NRIC / FIN / Driver's Licence / Passport) and your soft/hard copy of the confirmation slip for verification purposes. The Organiser reserves the right to refuse participants without the required documents from collecting their entry packs.
For Participants Who Are Unable To Collect In Person:
If you are unable to collect your entitlements in person during the assigned collection days, you may authorise someone to collect them for you. Your representative will need to produce the following documents in order to collect on your behalf:
A copy of the participant's identification card and the confirmation slip for verification.
Letter Of Authorisation
You may also collect your race pack on the race day, at least 30 minutes before your flag-off time.
For Foreign Participants:
Travelling from overseas for the event? We recommend that you authorize someone to collect it for you on the stipulated dates above. Otherwise, you may collect it at the event site on race day.
Entitlements
For questions regarding this event, please contact the organiser at: singapore@2xurun.com