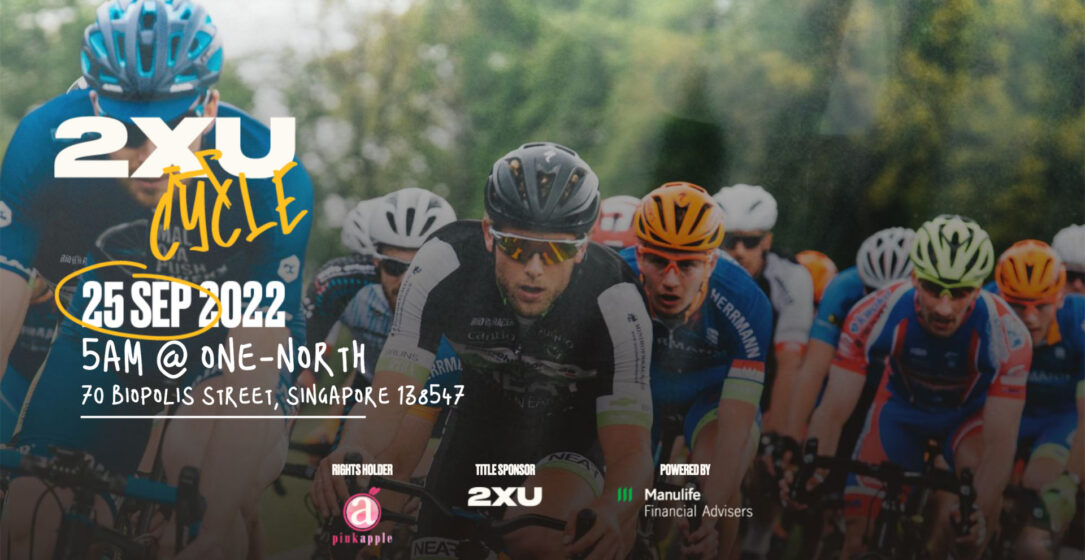 Register
Registration is no longer available. Thank you.
For more information about this event, please visit: 2XU Cycle 2022 @ JustRunLah!.
Build you own runner's portfolio and keep track of your progress with our Free Mobile App - download it here.
Find tickets for more running and fitness events here.
Event Info
General information
Event date:
25 Sep 2022, from: 05.00 am
Location:
One-North, Singapore
Categories:

Offline

Cycle

20 km

40 km

60 km

100 km (Virtual)

Registration has closed

Notes:

The physical event has been cancelled due to unforeseen circumstances. The virtual race is still open for registration until 1 December 2022.

Register for the Virtual Race here.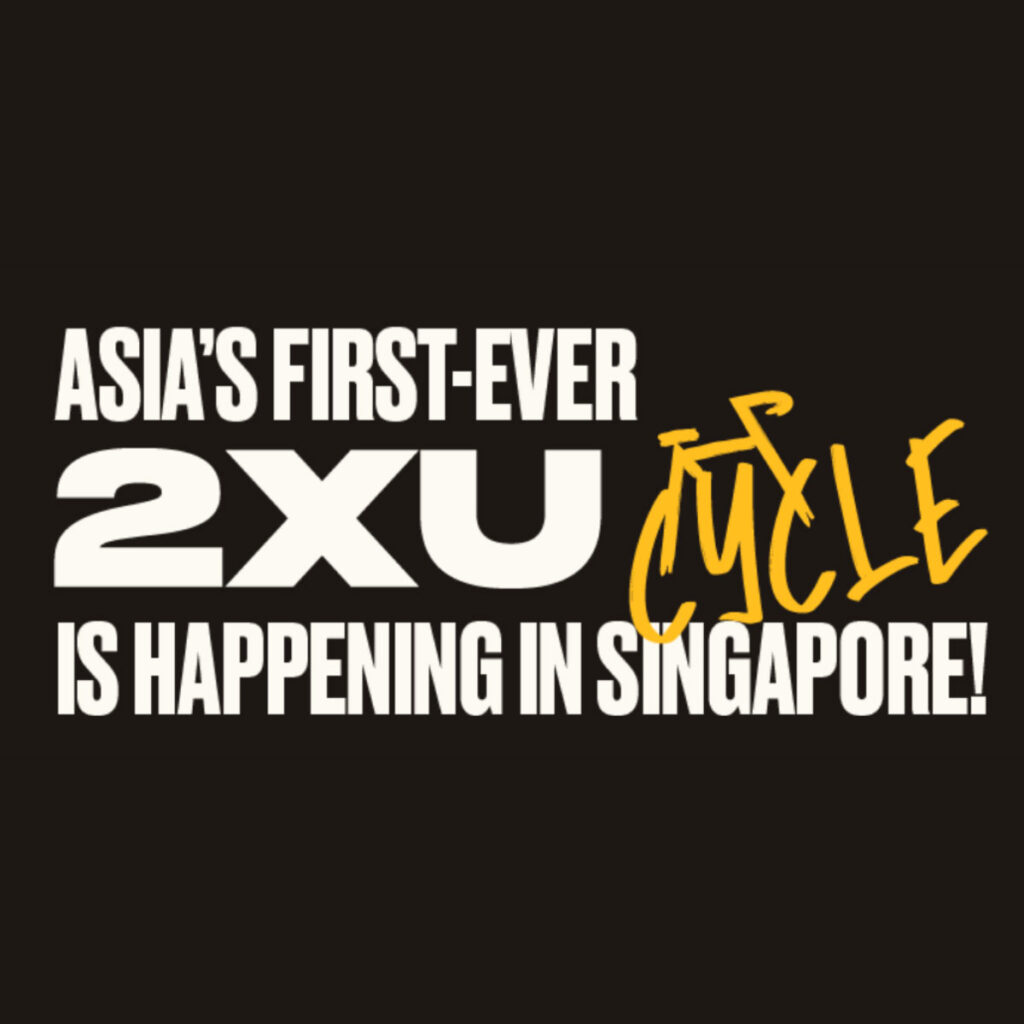 ABOUT 2XU CYCLE 2022
We're inviting both elites & everyday cyclists to join us for a ride along one-north urban city landscape. With the latest technology incorporated in the 2XU Aero Cycling Jersey, cyclists can enjoy comfort and durability regardless of the terrain and intensity. Together with 2XU, we are going to create a fitter, healthier world. Reach your finish line with 2XU Cycle on 25th September 2022 and register now. We can't wait to see you at the race!
Event Schedule
To be updated.
Categories and Fees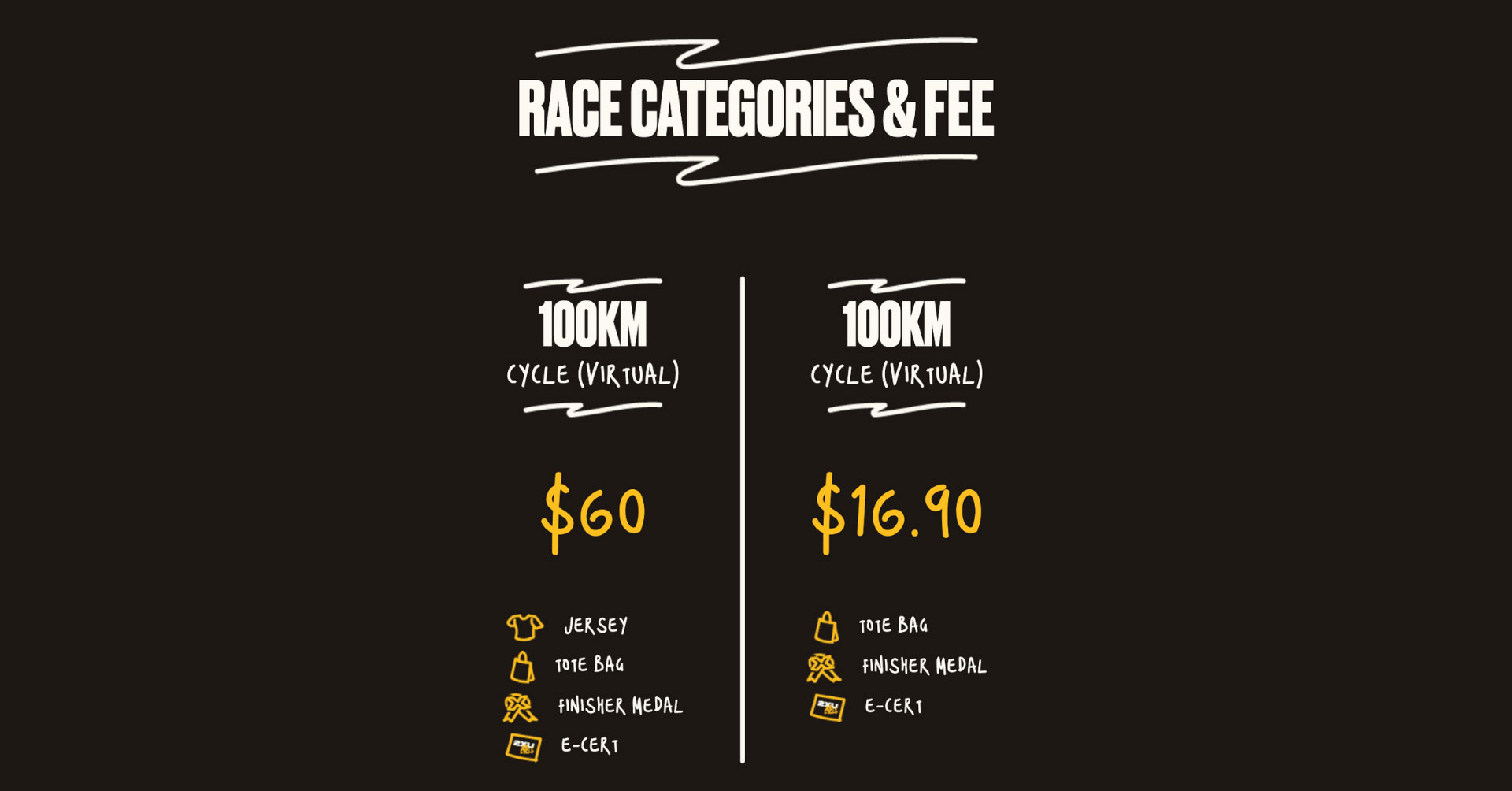 Entitlements
Runner's entitlements
Finisher Medal
e-Certificate
2XU CYCLE JERSEY
2XU CYCLE EVENT TOTE BAG
Event apparel
Other entitlements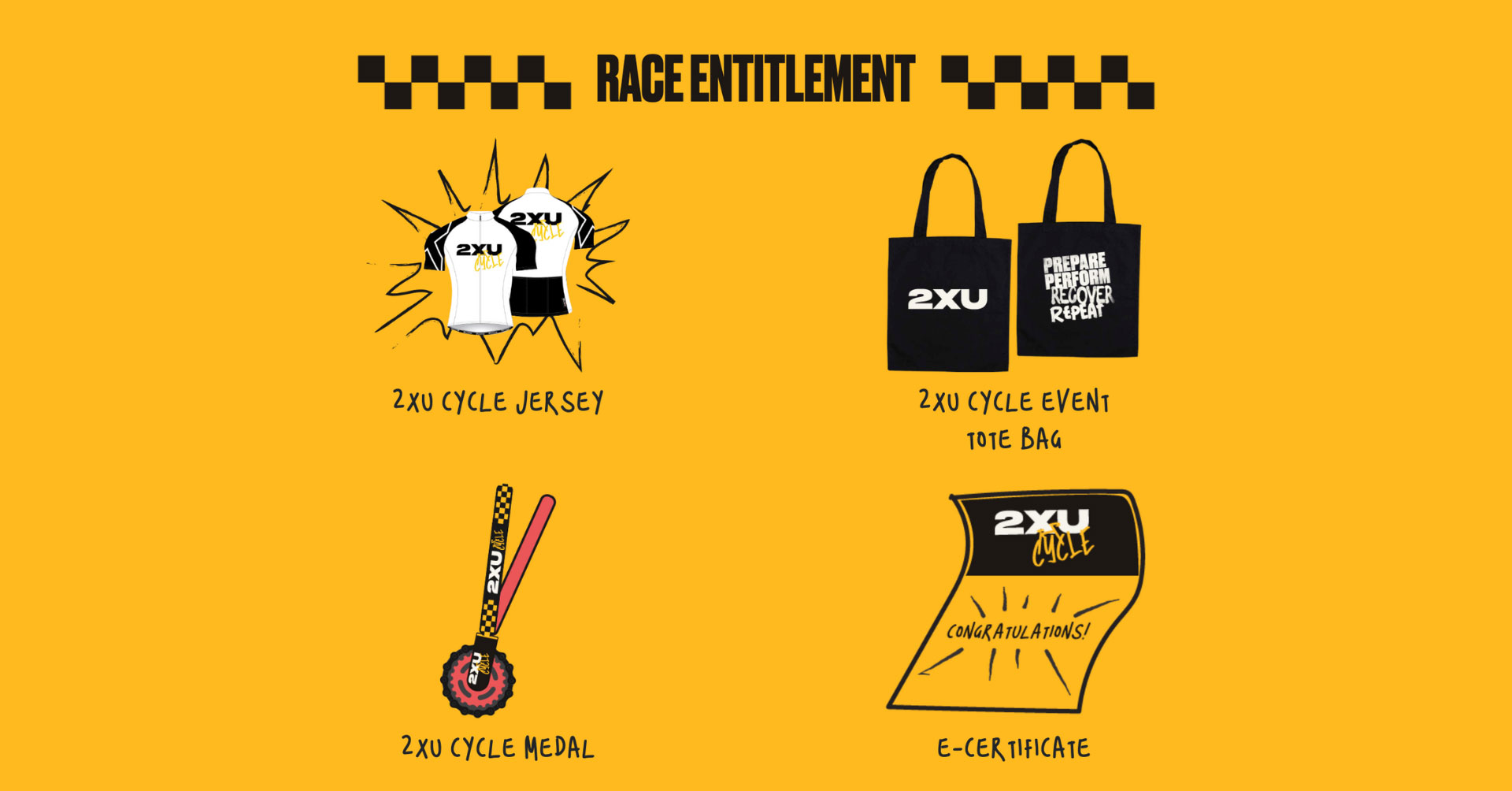 FAQs
GENERAL
When and where will the 2XU Cycle be held?
2XU Cycle is now a Virtual race! You can cycle anywhere and anytime at your own preferred cycling route.
How many race categories are there?

Please 

click here

to view the available virtual categories, and their respective registration fees.

What am I entitled to?
Can I make changes to my personal particulars after registration?

Yes, please email support@justrunlah.com within 5 working days upon the date of registration.

Can I change my apparel size after I have registered?

No, strictly no changes of apparel size after registration.

 Can I transfer my registration if I wish to withdraw from the event?

No. All event registrations are strictly non-transferable.

What is the minimum age to participate in the 2XU Cycle?

Min 12 years old as of 2022. (Participants under 18 years old will have to get their parent/guardian to fill up the indemnity form. )

Will I get a refund if I wish to withdraw from the event after payment?

No. All entries are strictly non-refundable upon payment.

Is GST included in the registration fee?

Yes, all fees are inclusive of 7% Goods and Services Tax.
VIRTUAL CYCLE
What is a Virtual Cycle? How do I participate in this virtual experience?

A virtual cycle is where you can cycle at any location you want! It could be the usual scenic running route downtown or a park near your house!

STEP 1: REGISTRATION
Register before 1st December 2022 for 2XU Cycle.

STEP 2: RECEIVE RACE ENTITLEMENT
Your entitlements will be mailed to your registered address.

STEP 3: UPLOADING OF RESULTS
Go for your ride and submit your result through the virtual cycle portal. You can take a screenshot of your results on your preferred running app and upload it to the portal for verification.

STEP 4: COLLECT YOUR FINISHER'S ENTITLEMENTS
Upon completion of the event, you will receive your e-certificate via your registered email by the end of the event.

What fitness tracking applications/devices can I use?

Any applications or devices that can track the date of ride, distance and ride duration can be used. Some examples of devices or applications that can be used include Garmin wearables/cycling computers (Forerunner, Fenix, Edge), CycleMeter, Endomondo, MapMyRide, Strava, or native health apps in Android or iOS devices.

Is there a designated route I have to follow?

No. You can design your own cycling route in Singapore as long as you clock your registered category's distance.
RESULT SUBMISSION
How do I submit my results?
You can submit your results here.
What is the upload period?

Qualifying entries are to be submitted within the period of 1 September – 1 December 2022, 2359hr.

What is the race period for my run?

All entries must be recorded within the period of 1 September – 1 December 2022, 2359hr. Any distance covered outside of the stipulated race period will not be considered.

What can I use to submit my results?

Please screenshot your rides(s) and submit them through the submission portal. Verification of results will be done within 5 working days of submission.

Can I use other running apps to track my distance?
Track your run with a GPS-enabled running app. These apps include Fitbit, Garmin, MapMyRun, Nike Run Club, Polar, Runkeeper, Strava, and Xiaomi.
For screenshot submission, what needs to be included?

The screenshot submission will have to show the time taken, total distance and the date of your rides. Screenshot submission without either of the information will be rejected.

I have problems uploading my screenshots to the portal.

Please email us at support@justrunlah.com so that we can investigate further and assist you.

 Can I submit multiple results to accumulate the distance?

Yes, you may clock the distance over a multiple rides.
Qualifying entries are to be submitted within the period of 1 September – 1 December 2022, 2359hr.

I have submitted my results and completed the distance required. When will I receive my e-cert and race entitlement(s)?

You should receive your e-cert after the end of event. If you have yet to receive your e-cert by 15 December 2022, kindly email singapore@2xucycle.com with your registration details.
Upload
This upload is required for VIRTUAL categories only.
* Please only upload your session clocked between 1 September and 1 December 2022.
Progress
100KM – VIRTUAL
| First Name | theregid | Last Name | Category | kmsupload | Total KMs Uploaded |
| --- | --- | --- | --- | --- | --- |
| Manuel | 2XUCH EVREG40001116_x_u_cy cle20222XU9NLw | Arroza | Virtual - 100 km | 32.86 | 150.46 |
| Lye Tin | 41yfk | Tan | Virtual - 100 km | 27.57 | 132.19 |
| Edmund | 5lcpd | Choo | Virtual - 100 km | 100.00 | 100.00 |
| James | 7un71 | Hong | Virtual - 100 km | 36.34 | 203.74 |
| QUEK | b9jpv | Mong Seng | Virtual - 100 km | 9.52 | 614.62 |
| Vernon | bty5m | Lim | Virtual - 100 km | 15.58 | 43.20 |
| Andy | ckv36 | Chang | Virtual - 100 km | 51.26 | 187.15 |
| Aditya | k31nx | Golchha | Virtual - 100 km | 13.25 | 13.25 |
| Jovina | m1el9 | Tan | Virtual - 100 km | 26.97 | 105.86 |
| SK | po0q2 | Fong | Virtual - 100 km | 34.88 | 282.21 |
| Yun Ting | pw9tp | Ong | Virtual - 100 km | 162.00 | 475.48 |
| Robinson | ti53b | Plenos | Virtual - 100 km | 14.10 | 481.58 |
| Gabriel | u3yib | Ng | Virtual - 100 km | 13.64 | 980.90 |
| Augustus | vh0um | Low | Virtual - 100 km | 55.54 | 136.82 |
| Hock Leng | w0x9w | Chiang | Virtual - 100 km | 10.85 | 100.13 |
| Yang | w1dmj | Wee Chin Kenneth | Virtual - 100 km | 20.73 | 308.49 |
| Evi Mazlinda | x37v8 | Mazlan | Virtual - 100 km | 47.80 | 128.53 |
| Chee Keng | xem4c | Gan | Virtual - 100 km | 78.49 | 185.87 |
| First Name | theregid | Last Name | Category | kmsupload | Total KMs Uploaded |
For questions regarding this event, please contact the organiser at: singapore@2xucycle.com