Power Up Your Resilience Workshop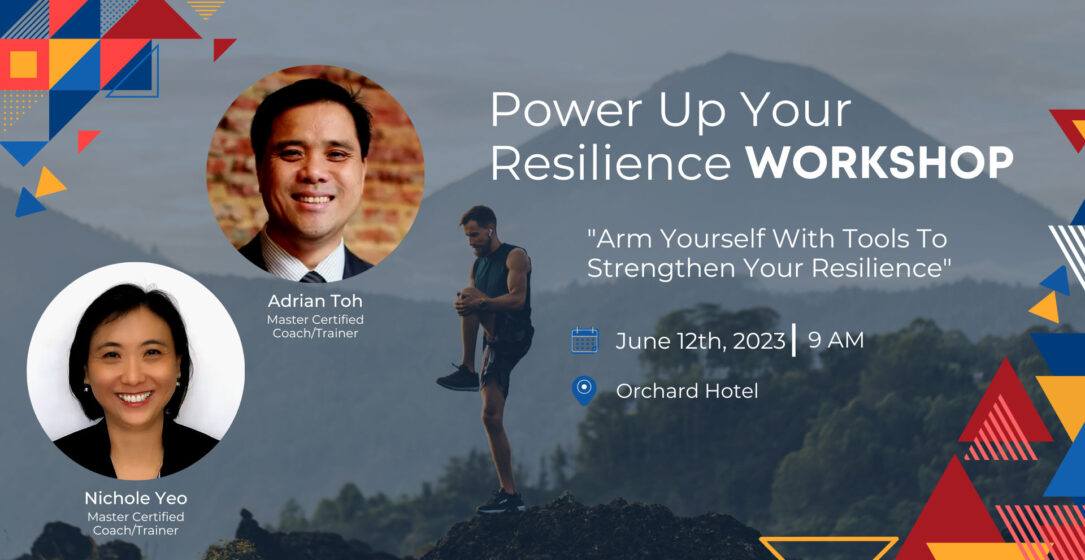 Register
Registration is no longer available. Thank you.
Event Info
General information
Event date:
12 Jun 2023, from: 09.00 am
Location:
Orchard Hotel, Singapore
Categories:

Offline

Conference

Registration has closed

Notes:

Workshop requires a minimum number of 10 participants to be conducted
Introduction
We are constantly faced with challenges of dealing with incoming "stuff" such as taskings, emails, phone calls, and messages. All of these create stress within us and individuals who suffer from chronic or long-term stress can experience symptoms like anxiety, depression and sleep problems. Physically, they also face a high risk of blood pressure, heart disease and even digestive problems. By attending the one-day workshop, you will learn how to improve your mental and emotional state, thus leading to you being personally effective at your workplace. The essential tools and techniques provided in this course will greatly assist you to manage stress both at work and in life.
Learning Outcomes
Upon completion of this workshop, participants will be able to;
Learn the impact of negative emotions to one's mental and physical health
Definition of Resilience based on the B.A.R. model
Understand the Science of Stress and Performance
Harness the Mind-Body Connection to create positive emotional states
Gain a better understanding of how one should view stress
Learn and Apply Stress Busters Techniques to enhance your resilience
Utilize the correct words to better handle emotions amid the demands of work and life
Event Schedule
09.00am to 05.00pm
Categories and Fees
Course Fee: S$500 nett per pax
* Workshop requires a minimum number of 10 participants to be conducted
Trainers Profile
Adrian Toh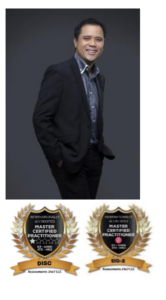 Certifications
D

I

S

C

Master Certified Trainer
Certified Thomas Kilmann Conflict Mode Consultant
Certified Process Facilitator
Certified Friday Night at the ER® Facilitator
Certified MBTI®, DISC, Extended-DISC®, Enneagram, and EQ
Consultant
Certified NLP Trainer & NLP Coach Trainer with American Board of
NLP
Certified Time Line Therapy Trainer by Time Line Therapy Association
Certified Hypnotherapist by National Guild of Hypnotists
ACTA Certified
Adrian specializes in leadership, team development and coaching. The workshops conducted are interactive, fun, simple and practical with opportunities for reflective learning on the knowledge gained.
Adrian spent countless years in the military as a Lieutenant-Colonel, working alongside army personnel from all walks of life, helping them through tough times and coaching them to do their best every day.
Along the way, he became fascinated with how the right words coupled with the right examples spoken in the right manner could help his soldiers overcome challenges, resolve team conflicts and allow them to perform at their very best. This started Adrian on a journey to discover how he could bring the best out of the people he interacted with.
Adrian dived head-first into leadership development, coaching and human potential – learning Neuro-linguistic Programming (NLP), Hypnosis, Time Line Therapy (the art of releasing past hurts and memories), Emotional Quotient Coaching and more from some of the world's best teachers and practitioners.
For the past 7 years, Adrian assisted organizations (Examples: GlaxoSmithKline (GSK), UOB, Rodhe & Schwarz, Chem Trend, Tiong Aik Corp, Prudential, Aviva, SAF, Home Team Academy, MFA, MTI, NHB, NLB etc.) and individuals achieve their goals through training, facilitation and coaching. He believes that everyone has great potential within and he aims to help the organization / leader / individual unleash that potential.
Education
Graduate Diploma in Applied Positive Psychology and Mindfulness, Sep 2021
Graduate Diploma in Defence Technology and Systems, NUS, 2003
Bachelor's Degree in mechanical engineering, NTU 1995
Nichole Yeo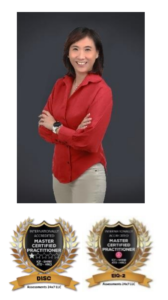 Certifications
D

I

S

C

Master Certified Trainer
EIQ Master Certified Trainer
Workplace Big5 Practitioner
Certified Thomas Kilmann Conflict Mode Facilitator
Certified Process Facilitator
Certified Friday Night at ER Simulation Game Facilitator
Certified Career Consultant
Certified Practitioner Neuro-Linguistic Programming (NLP)
Certified Time-Line Therapy Practitioner
Nichole's area of specialisation is in leadership, communication skills, personal mastery and career-related services. Her wealth of experience stems from her role as an Associate Director at the National University of Singapore, Office of Alumni Relations from 2011 to 2016.
Leading a team of eight members, she brought along record-breaking event turnout for three consecutive years. To meet the corporate mission of increasing the engagement level of alumni, she led the organisation of events of different natures, from the family day of 6000 participants to dialogues/forums of 300 Pax.
Besides her experience in public relations, volunteer management and project management, she had the opportunity to work in Bangkok and led a group of Thai team members to execute a wealth seminar for 100 pax. By leading a foreign team, she came to appreciate the differences in culture, and embrace diversity and the importance of body language in communication. Having to do sales previews personally to market the seminar, she gained confidence in public speaking and developed an audience engagement skillset.
Since embarking on the journey of training, she has also conducted workshops in areas of leadership for organizations such as Home Team Academy, specialising in DISC and Conflict Management Profiling.
Past clients include GlaxoSmithKline (GSK), Home Team Academy, Ministry of Foreign Affairs, Jurong Port, National Heritage Board, National Library, Skillsfuture SG and Lasalle School College of the Arts.
Education
Bachelor's Degree in business, NTU 1995
Workshop Outline
Session 1
Ice Breaker, Welcome and Learning Objectives
Mental Health in Singapore & Price of Mental Treatment
What is your definition of resilience?
Video on Stress & Mindset • Definition of Resilience (BAR)
Resilience Profile
Session 2
Resilience Tool: My WHY
Performance & Stress Curve
Stress "Red Alert" Graph
Resilience Tool: The Upside of Stress (Case Study)
Session 3
Resilience Tool: 3 Factors that affects your emotional State
Resilience Tool: Mind-Body Connection
Resilience Tool: E+R=O Framework
Session 4
Resilience Tool: Power of Deep Breathing
Resilience Tool: Power of Gratitude
Personal Reflection and Sharing
Online Survey
For questions regarding this event, please contact the organiser at: support@justrunlah.com