Register
Registration is no longer available. Thank you.
Event Info
General information
Event date:
25 Jul 2020, from: 05.00 pm
Location:
Punggol Waterway Park, Singapore
Categories:

Offline

Road Run

10 KM

5 KM

Registration has closed

Notes:

Run For Light 2020 Going Virtual on 25 July, Saturday (See announcement)
Figure 5 has a special meaning in Run For Light event come 2020 for it's our 5th edition.  That said, Run For Light 2020 is scheduled on 22 Feb, Saturday at the iconic Punggol Waterway and also for the 5th consecutive time, it is in support of Guide Dog Singapore Limited (GDS) where partial proceeds are pledged.   This is jointly organized by Ideas Room Consulting Pte Ltd and Punggol North CSC.  
For those who love to soak in the atmosphere but want a leisure run, there is 5KM fun run.  For the adrenaline-driven ones, join the competitive 10KM run.               
Since it's RFL 5th edition, all participants will be rewarded with the uniquely designed 5th edition tee and the neon yellow event run tee.  There are many fabulous giveaways in the goodie bags too.
Event Schedule
1600hr: Event Opens
1645hr: Pen Opens For 1 KM Blindfold Walk
1650hr: Arrival of Guest-Of-Honour
1700hr: Flag-Off for 1KM blindfold Walk
1715hr: Pen Opens For 10 KM Runners
1720hr: Warm Up By Instructors
1730hr: Flag-Off For 10 KM Runners
1750hr: Pen Opens for Ekiden 5KM Runners
1800hr: Flag-Off For Ekiden 5KM Runners
1815hr: Pen Opens For 5 KM Runners
1820hr: Warm Up By Instructors
1830hr: Flag-Off For 5 KM Runners
1900hr: Cool Down & Stretching Workout
1930hr: Prize Presentation
1945hr: BollyDazz Workout
2200hr: Event Ends
* Subject to change
Categories and Fees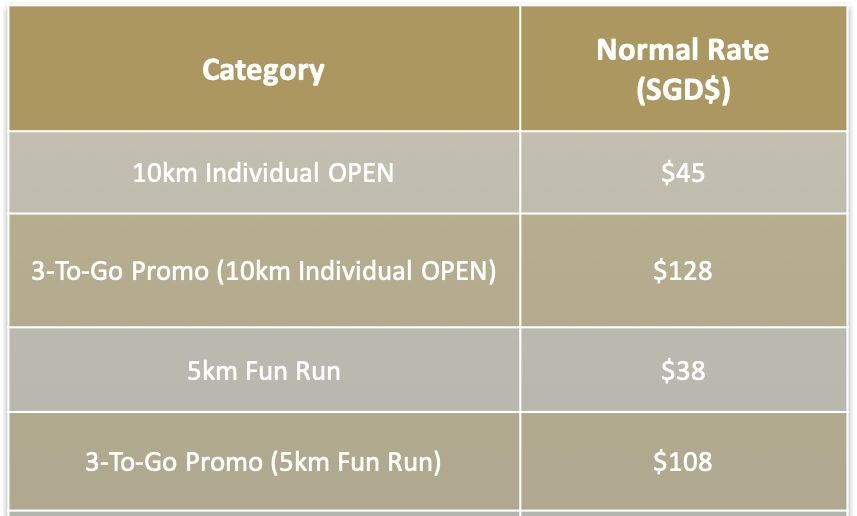 Routes / Maps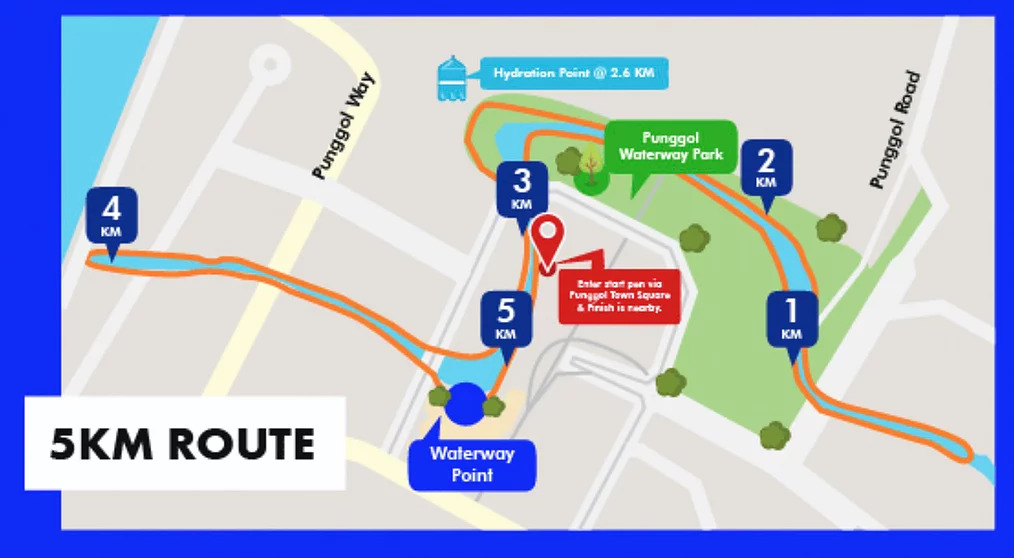 Prizes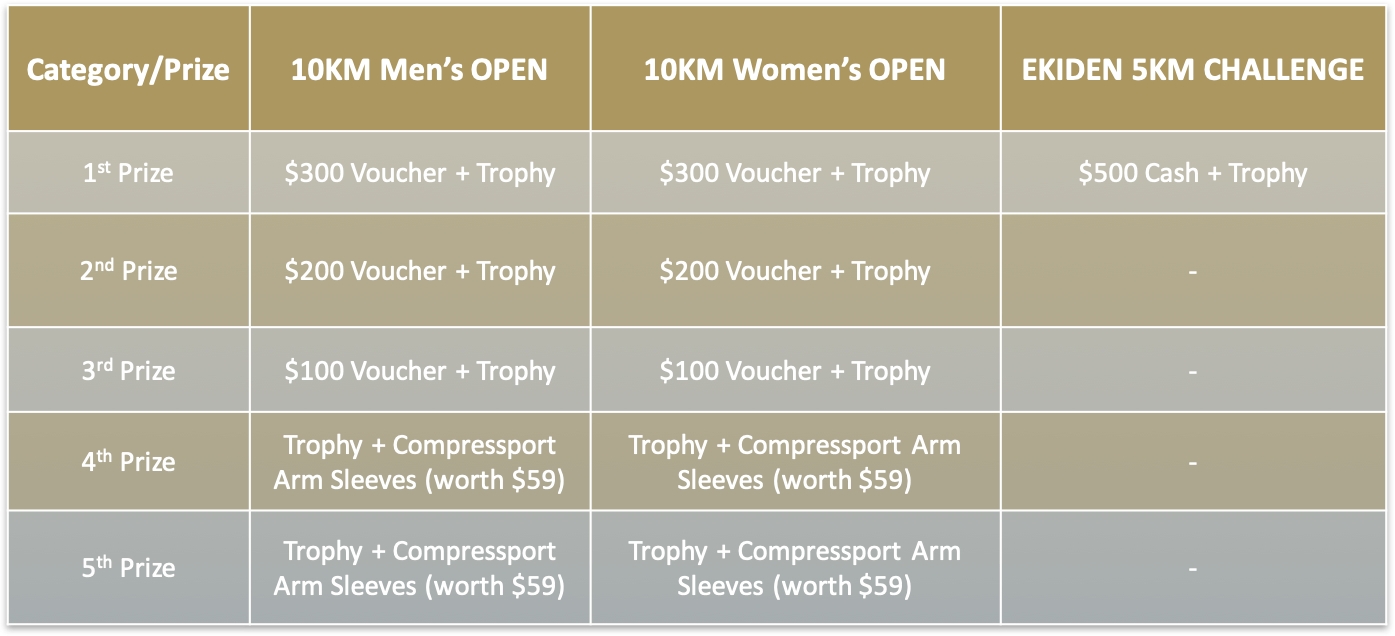 Race Pack Collection Info
— New Update —
More than 80% of Run For Light 2020 participants have collected their race kits on 15 & 16 February and the Organisers have decided to schedule another round of collection on 18 & 19 April (Sat & Sun) for those who have missed it.
Please note the following arrangement:
Date – 18 & 19 April (Sat & Sun)
Time – 1200 hrs to 1700 hrs
Venue – Punggol 21 Community Centre Meridian Room (on level 3)
80 Punggol Field #01-01 Singapore 828815
(located next to Punggol Plaza)
* Run For Light 2020 event has been postponed to 25 July, Saturday @ Punggol Waterway Park.
— End of Update —
---
Date : 15 & 16 February 2020 (Saturday & Sunday)
Time: 11am to 7pm
Venue: City Square Mall's Fountain Square at Basement 1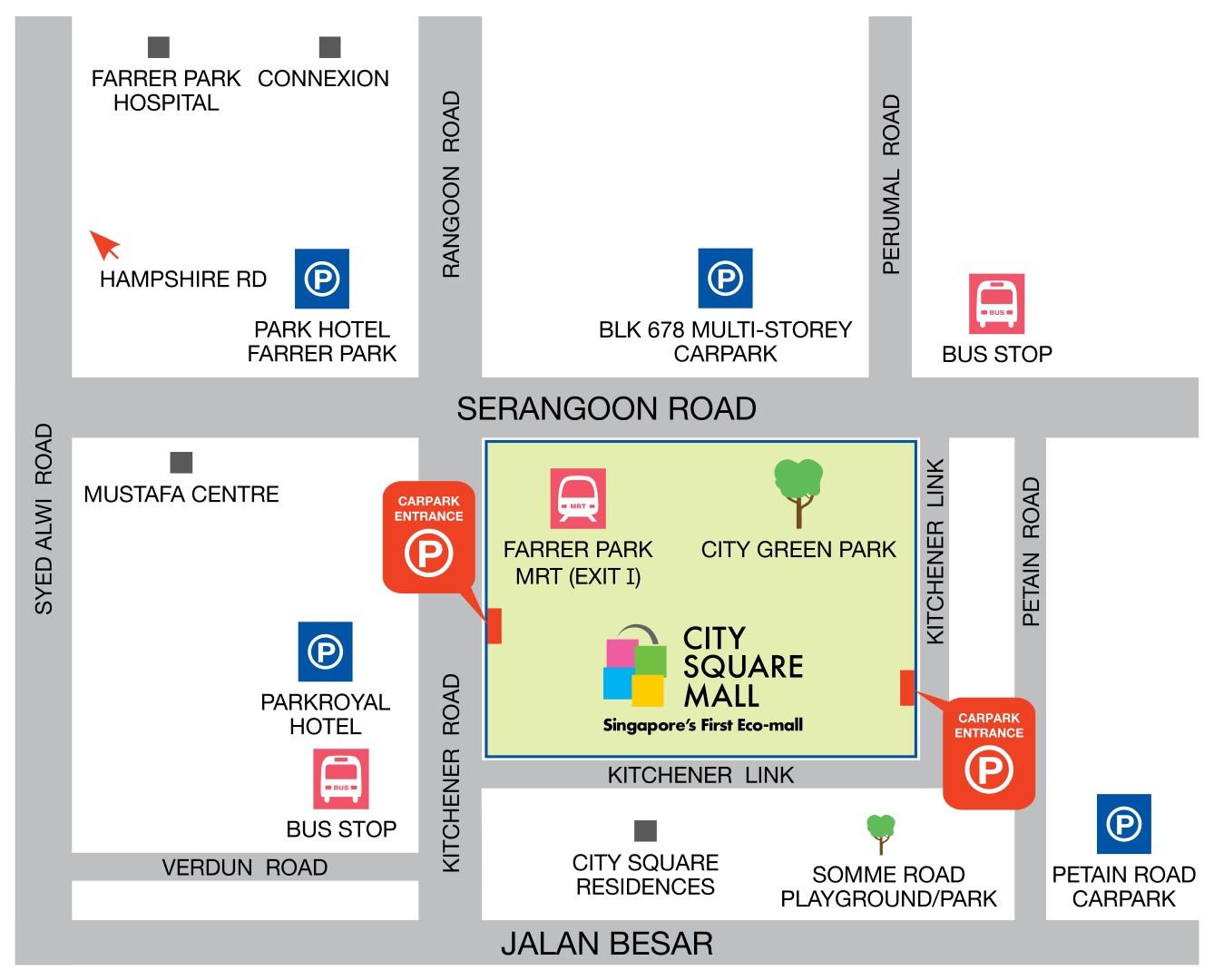 Entitlements
Runner's entitlements
Race Apparel
Finisher Medal
5th Edition Limited Tee (When you sign up by 24 Jan 2020)
Complimentary ferry ticket (Singapore-Batam-Singapore)
Event apparel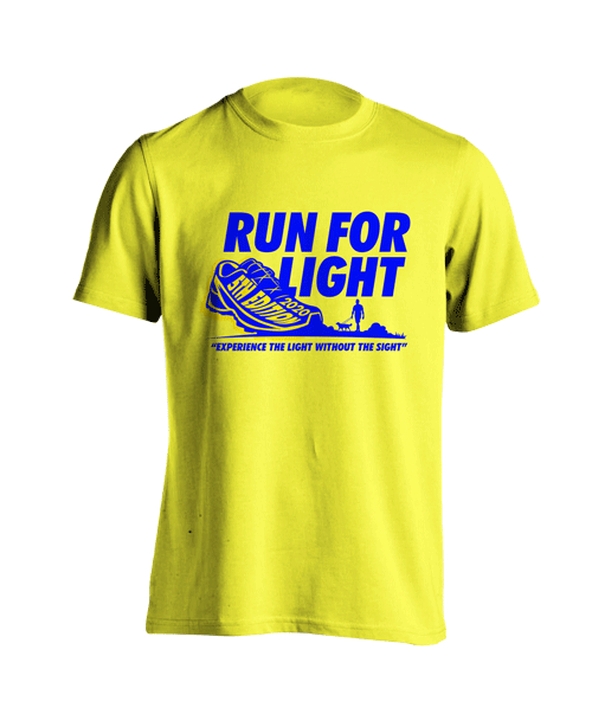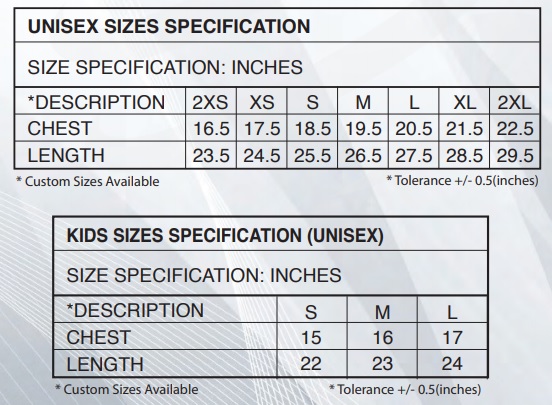 Finisher medals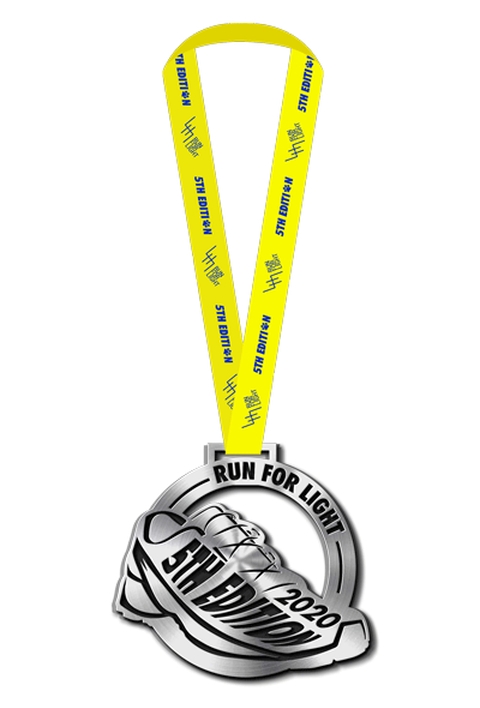 Other entitlements
Get one additional 5th edition limited tee. Our way to thank you for all your support. Sign up by 24 Jan 2020.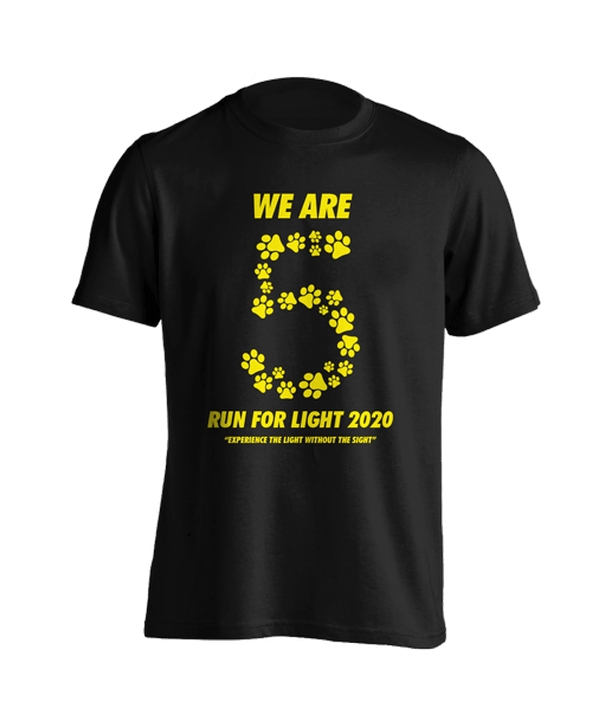 One complimentary
 return 
ferry 
passage (Singapore-Batam-Singapore) by Majestic Fast Ferry (excludes S$21 taxes ex SIN and RP65,000 tax ex Batam) worth S$21.50
Charity

Guide Dogs Singapore Ltd (GDS) is the event's adopted charity and part of the registration proceeds will be donated to the organisation. GDS is dedicated to helping people with visual impairment to achieve their fullest potential within the society. Clients are taught mobility and daily living skills by Specialists to enable them to travel and perform daily tasks safely and independently. Suitable clients are also matched with trained guide dogs to further enhance their quality of life.
Donate at http://www.guidedogs.org.sg/
Announcement
Date: 28 June 2020
Run For Light 2020 Going Virtual on 25 July, Saturday
Firstly, please accept our sincere apology for taking longer than expected to make this important
announcement with regard to Run For Light 2020 event. We have been keeping a close tab on the virus
development since its onslaught. Admittedly, the current situation has made it all the more challenging
to reach a firm decision on whether or not to proceed with the said event scheduled on 25 July 2020,
Saturday at Punggol Waterway. Though the pandemic is seen to be largely under controlled here but
cases within the local community are still happening. On this note, we cannot afford to compromise the
safety of our participants in a mass public event and further, we are not able to visualize if the run can
even materialize before end of this year.
That said, all events have gone the virtual way and without doubt, we are also headed to this direction
too. However, ours will not be geared like any virtual run which you run at your own time and submit
your run data when it is done. We will still schedule Run For Light 2020 on 25 July, Saturday @ 1700 hrs
and we will have 'LIVE' streaming of the run on our Run For Light FB page @ Punggol Waterway. This is
to simulate a real event less the crowd for obvious reason.
All our participants who have signed up for either 5KM fun run or 10KM individual run will be given a
personalised link to download prior to the commencement of the event. On 25 July, the dedicated run
app will go 'LIVE' at 1700 hrs to enable our runners to start their 5KM or 10KM run at their preferred
venues. The app will capture the actual location, time the run and stops at either 5KM or 10KM. Our
runners can get to view their gender and overall ranking after the event. Participants who have signed
up for the 1KM blindfold walk and Ekiden Challenge (team of 5) will be re-categorized in the 5KM fun
run. This is powered by Sportsplits Real-Time Tracking app and it will be turned on at 1700 hrs until
2359 hrs on 25 July, Saturday. Runners can choose this window to commence their activities at
anywhere they are. Our participants do not need to start exactly at 1700 hrs as long as long as they can
complete their activities before 2359 hrs on 25 July, Saturday.
Race Kit Collection
Although we are into Phase 2 of post Circuit Breaker but we are still unable to proceed with the second
round of race kit collection for those who have yet to collect theirs. Therefore, we have decided to mail
out the event tees together with the run medals. Those who have already collected their race kits, we
will send out the medals only.
In Conclusion
Year 2020 is supposed to be the 5 th Edition of Run For Light and although COVID-19 has largely altered
the entire plan, we are determined to conclude the event on a high note. We hope to see all our
runners from wherever they are joining us 'LIVE' on Run For Light FB on 25 July @ 1700 hrs and run a
good race. Thank you for your support and we will come back strongly in 2021.
Event Organisers:
Ideas Room Consulting Pte Ltd
Punggol North CSC
For questions regarding this event, please contact the organiser at: info@ideas-room.com