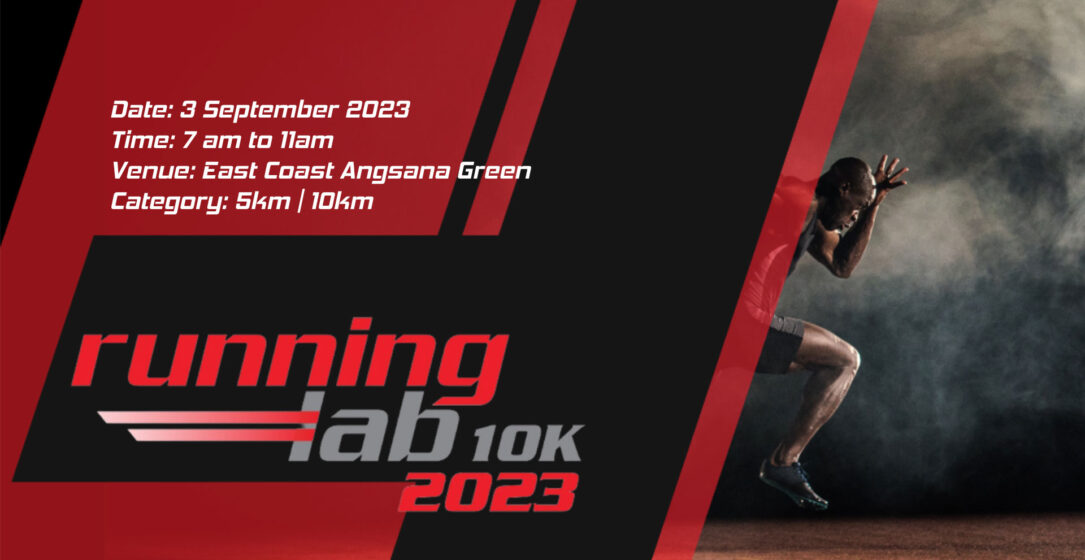 Register
Event Info
General information
Event date:
3 Sep 2023, from: 07.00 am
Location:
East Coast Angsana Green, Singapore
Categories:

Offline

Road Run

10 KM

5 KM

Registration closes:
13 Aug 2023
A shout-out to all runners – this is the inaugural Running Lab 10K 2023 event which is scheduled to take place on 3 September, Sunday at East Coast Park. Whether one is a health fitness enthusiast or a weekend warrior, this race is tailored for all. The race comprises two categories, namely '5KM Run' and '10KM Run'.
The run event is organised by Ideas Room Consulting (IRC) and the title sponsor is Running Lab.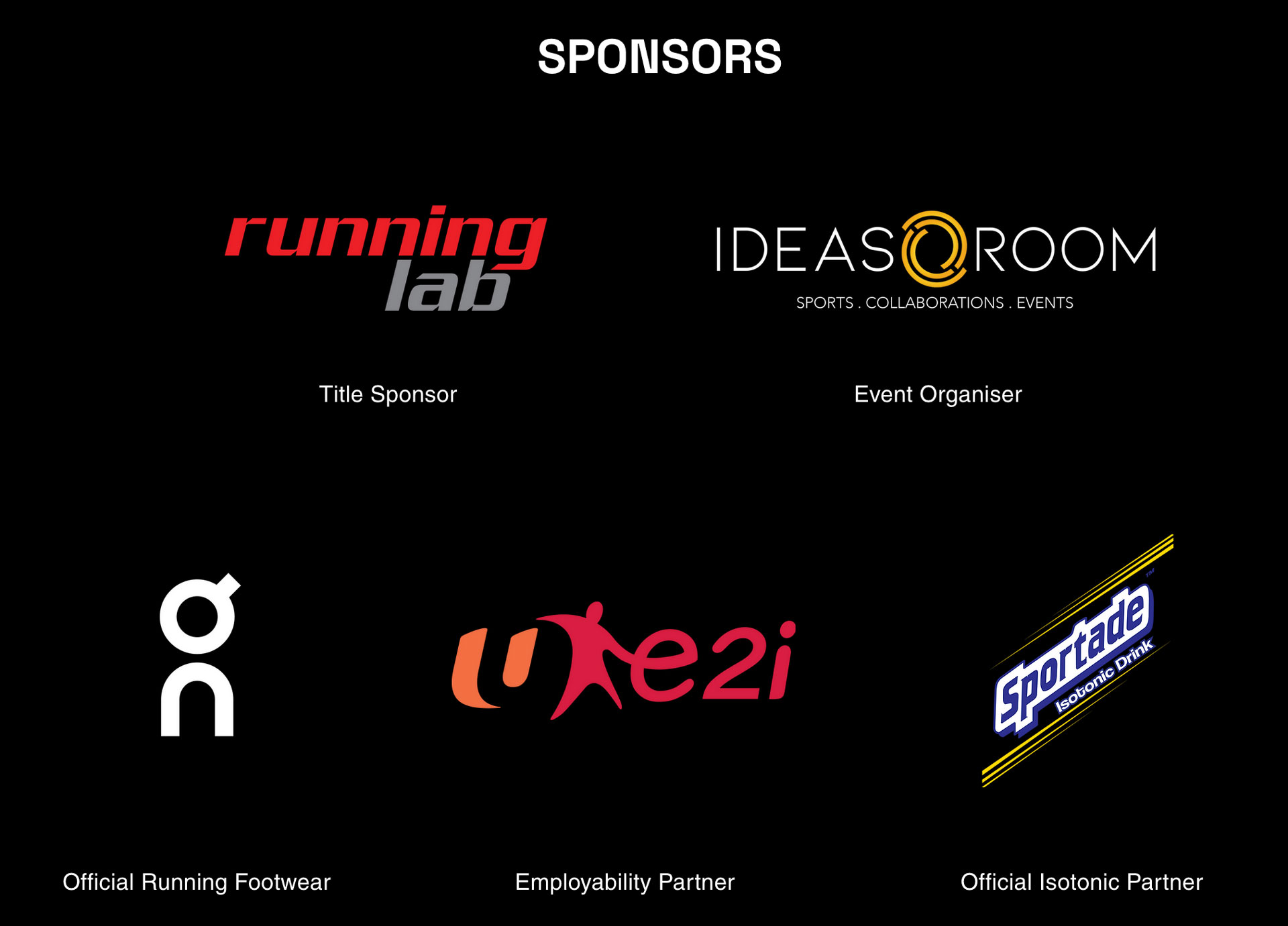 Event Schedule
Program on 3 September 2023, Sunday
0700 hrs – Arrival of Runners

0745 hrs – 10KM Pen Opens

0800 hrs – Flag-Off For 10KM Runners

0815 hrs – 5KM Pen Opens

0830 hrs – Flag-Off For 5KM Runners

1000 hrs – Podium Finishers' Prize Presentation

1100 hrs – Event ends
* Runners must display race bibs before being allowed into the race pen.​
** Event timing may be changed if the situation warrants it.
Categories and Fees
Prizes
​Top three winners in the men's and women's 5KM and 10KM race will walk away with trophies and attractive prizes.  More details on the podium prizes will be finalised soon.  Stay tuned!  
Race Pack Collection Info
The race kit collection is scheduled for 26 to 27 August 2023 and the collection venue will be made known nearer to the event day.
Entitlements
Runner's entitlements
Race Apparel
Finisher Medal
Race BIB
e-Certificate
Shoe bag
Enjoy 15% storewide discount at all Running Lab stores except IMM store
Digital copy of Run SG Magazine
Event apparel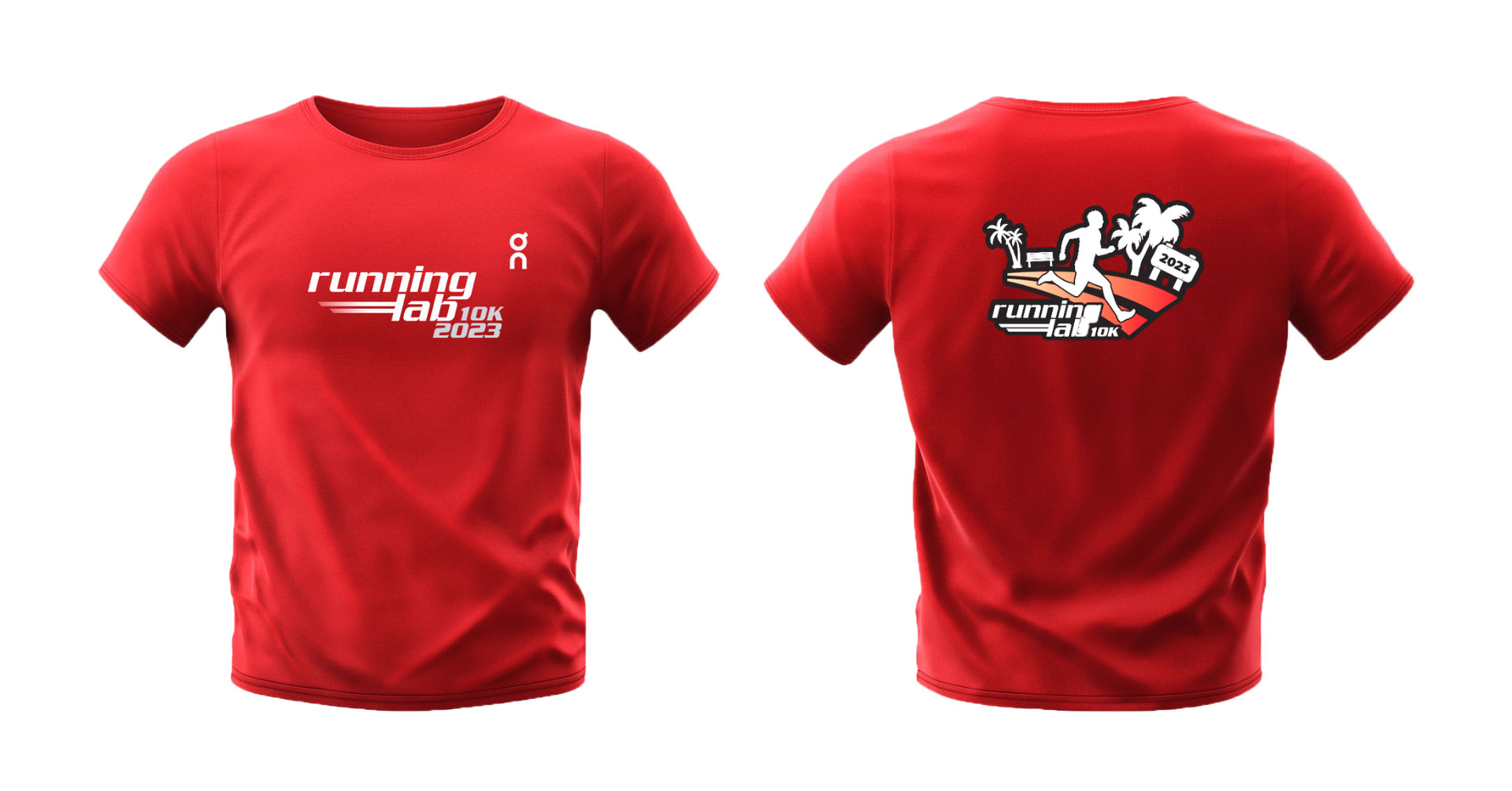 Finisher medals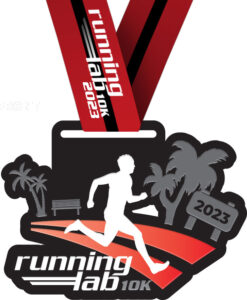 Other entitlements
FAQs
1. What is the minimum age to sign up for this event?
The minimum age for 5KM run is 6-year-old & above and for 10KM run is 16-year-old & above. Please note that children aged 6 to 10 year-old must be accompanied by adults throughout the run.
2. I can't really run but can I choose to walk instead?
Of course, you can choose to walk and as long as you complete, you will earn our race medal.
3. What is the difference between 5KM and 10KM other than the race distance?
The difference is the distance and both races are timed too. Top 5 men's and women's finishers in 5KM and 10KM race category will walk away with attractive prizes.
4. What is the cut-off time for 5KM and 10KM race?
The cut-off time for 5KM is 1.5 hour and for 10KM is 3 hours.
5. If I am unable to collect the race kits, can I appoint someone to do it for me?
Yes, you can appoint someone to collect the race kit on your behalf but you will need to provide a simple authorisation letter with your confirmation number to your appointee to be shown to our personnel on day of collection.
6. Can I bring my dog for the run on event day?
No, we're afraid you can't. As organisers, we do not encourage our runners to bring their pet dogs for safety reasons.
7. Is this mandatory to wear event tee for the run on race day?
No, it is not mandatory to wear event tee for the run on race day. However, it will definitely sync well with the event if majority of the runners don the event tee on race day. Choice is on our runners to make.
T&Cs
Participants must register prior to the event and provide accurate personal details.

Participants who sign up for 10KM run must be aged 16-year & above.

Participants who sign up for 5KM fun run must be aged 6-year & above.  Parents must give consent if their child or children aged 12-year & below and they must be accompanied by an adult aged 18-year & above for the run.          

Participants must wear their assigned bib number visibly on the front of their run tees.

Participants must follow the designated run course and stay on the course at all times.

Participants must follow the instructions of race officials and route marshals during the run.

Participants must not bring pets, bicycles, rollerblades or any other type of transportation to the race.

Participants must behave in a sportsmanlike manner and respect other runners, officials and volunteers. 

Participants must complete the race within the designated time limit.

Participants who require medical assistance should notify a race official or volunteer immediately.

The event organisers reserve the right to disqualify any participant who does not comply with the rules and regulations or who exhibits unsportsmanlike behaviour.
These regulations are put in place to ensure that the event runs smoothly and safely for all participants, officials and volunteers.  
For questions regarding this event, please contact the organiser at: info@ideas-room.com