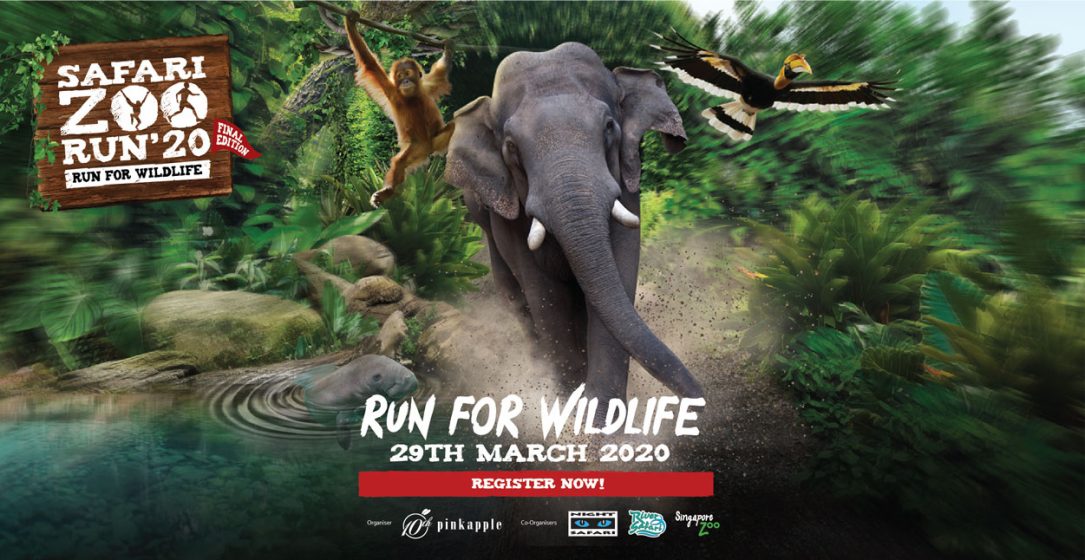 Register
Registration is no longer available. Thank you.
Event Info
General information
Event date:
29 Mar 2020, from: 07:00 am
Location:
Singapore Zoo, Night Safari, River Safari, Singapore
Categories:

Offline

Road Run

Fun Run

12 km

4 km

2 km

Registration has closed

Notes:

Event has been postponed. Registration is temporarily closed.
Safari Zoo Run was conceived to commemorate Singapore Zoo's famous matriarch and one of Singapore's most loved animal personalities – Ah Meng the Sumatran orangutan, who passed on due to old age in February 2008.
After the 12th edition of Safari Zoo Run 2020, we will be taking a break to make way for the upcoming Mandai Project, a haven for Singaporeans to celebrate and protect our biodiversity. It's not goodbye yet, so what better time than now to seize this opportunity to run alongside wildlife. It's the only race in Singapore that provides you with a unique run experience while doing good for the environment we live in at the same time. So, don't miss this once-in-a-lifetime opportunity to run through Singapore Zoo, River Safari and even Night Safari in the day! Runners can continue to look forward to the sustainable initiatives that will be introduced to this run for wildlife.
For the final 12th edition, Safari Zoo Run 2020 steps up to inspire and deepen appreciation for wildlife.
Representing the run will be our 4 park icons:


Each of the park icons will champion a conservation cause. Runners will be able to choose which team they want to run for when they register!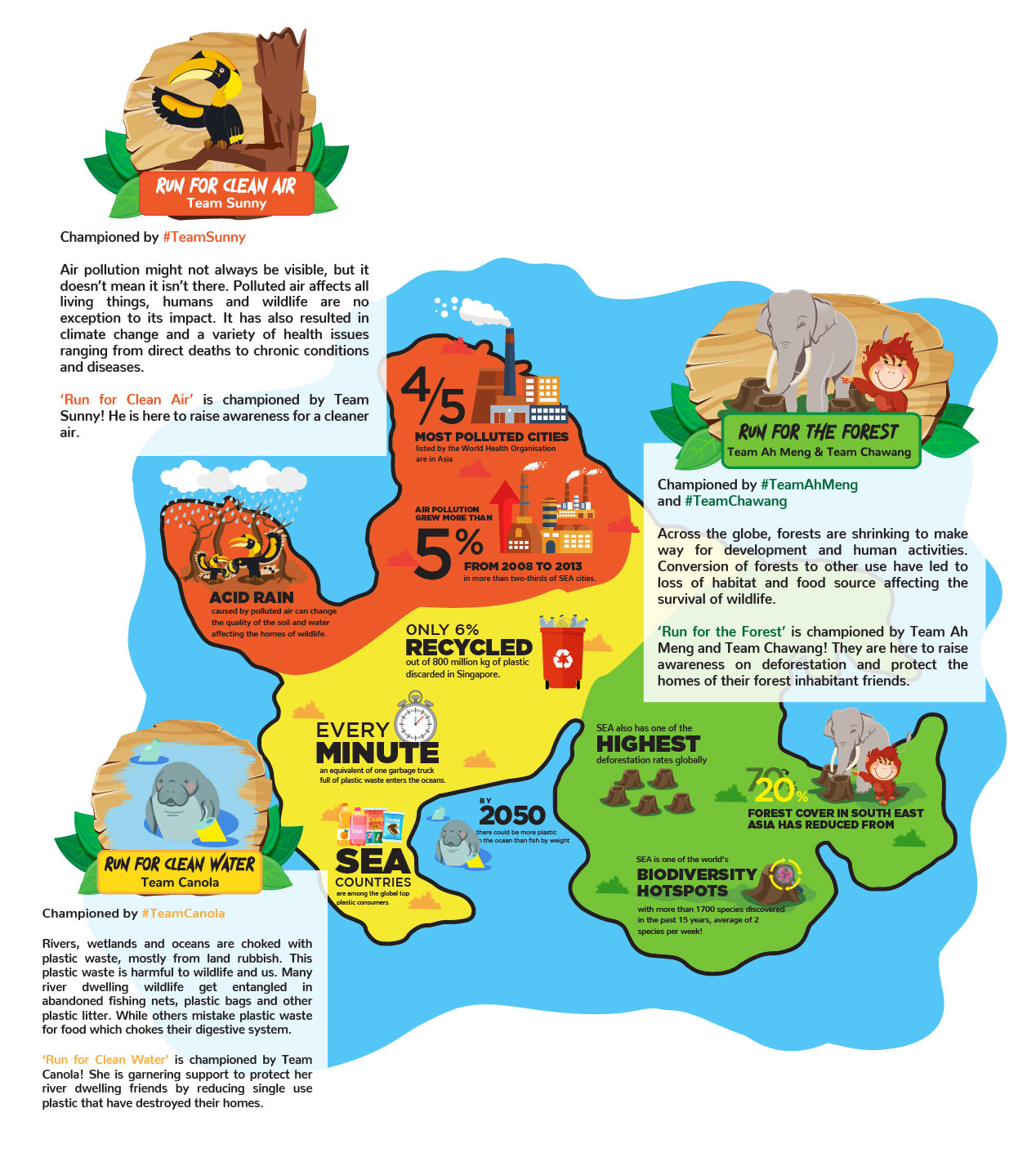 Event Schedule
07.00 am – Safari Zoo Challenge (12km) Flag-off
08.30 am – Safari Zoo Dash (2km) Flag-off
09.30 am – Safari Zoo Walk (4km) Flag-off
Categories and Fees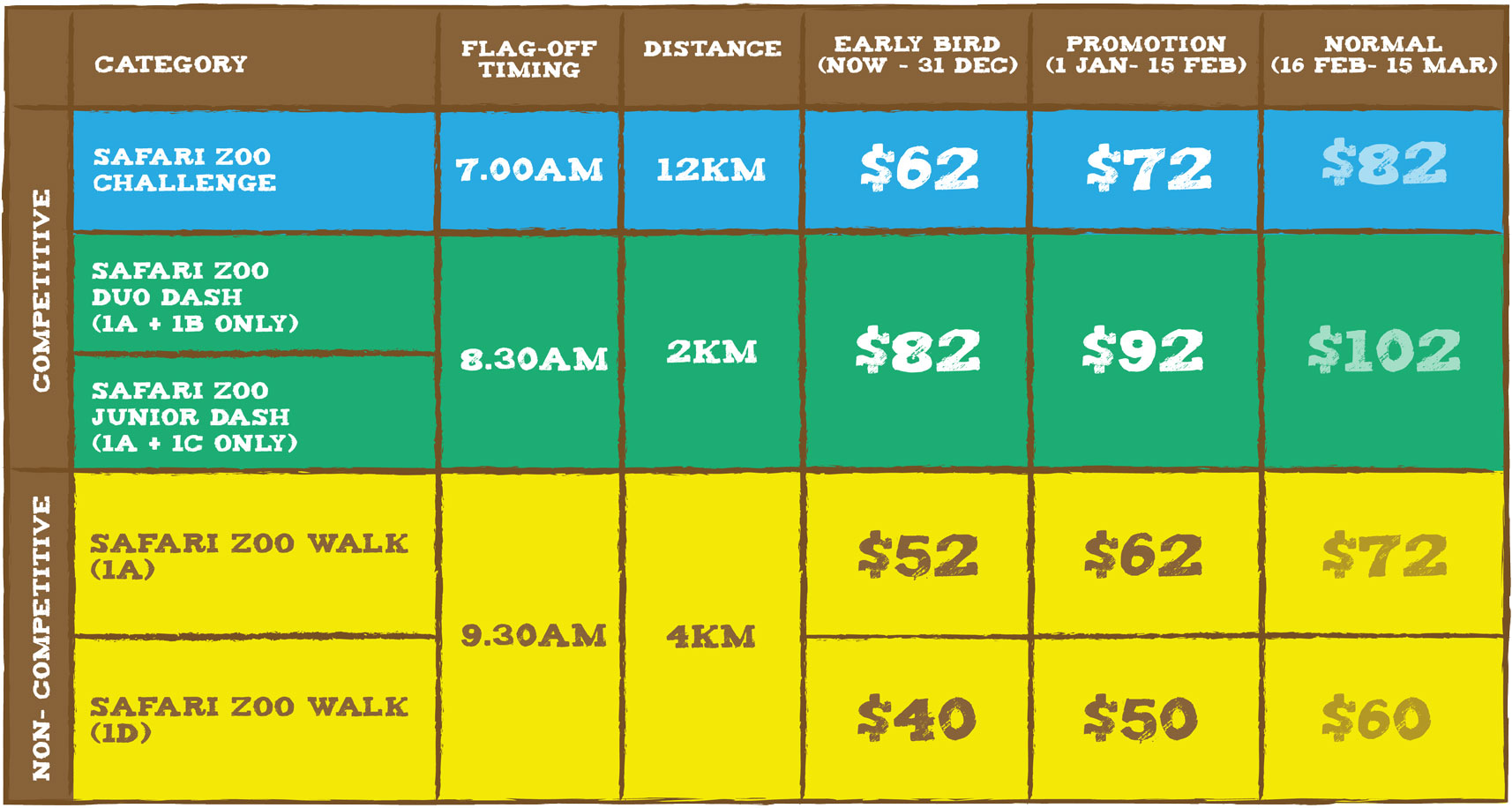 * Age as of event day (29th Mar 2020)
A = Adult (13YRS & Above)
B = Child (8-12YRS)
C = Junior (4-7YRS)
D = Kids (3-12YRS)
** Participants can join up to 2 categories.
** Adult supervision is required for all B, C, D participants. 1 Adult registered participants can only be paired with max. of 2 child participants of the same category.
** Children 2 years & below as of 29th Mar 2020 may enter for free (without runner's entitlements) in Safari Zoo Walk. An accompanied Adult registration is required.
Race Pack Collection Info
Date: 21st & 22nd March 2020
Time: 11am to 7pm
Venue: Velocity at Novena Square, Main Atrium beside KFC (238 Thomson Rd, S307683)
* Participants will need to bring along a photo ID (NRIC / FIN / Driver's Licence / Passport) and your soft/hard copy of confirmation slip for verification purposes. The Organiser reserves the right to refuse participants without the required documents from collecting their entry packs.
For Participants Who Are Unable To Collect In Person:
If you are unable to collect your entitlements in person during the assigned collection days, you may authorise someone to collect it for you. Your representative will need to produce the following documents in order to collect on your behalf:
A copy of the participant's identification card and confirmation slip for verification.
You may also collect your race pack on the race day, at least 30 minutes before your flag off time.
For Foreign Participants:
Travelling from overseas for the event? We recommend that you authorize someone to collect it for you at the stipulated dates above. Otherwise, you may collect it at the event site on race day.
Entitlements
Runner's entitlements
Race Apparel
Finisher Medal
Race BIB
Water bottle
Timing chip (Competitive category only)
Free admission to Singapore Zoo worth $39 (on race day)
Free admission to River Safari worth $36 (on race day)
Discounted admission to Night Safari and Jurong Bird Park
Exclusive retail discounts
Event apparel

Size Chart
SAFARI ZOO CHALLENGE (SINGLET)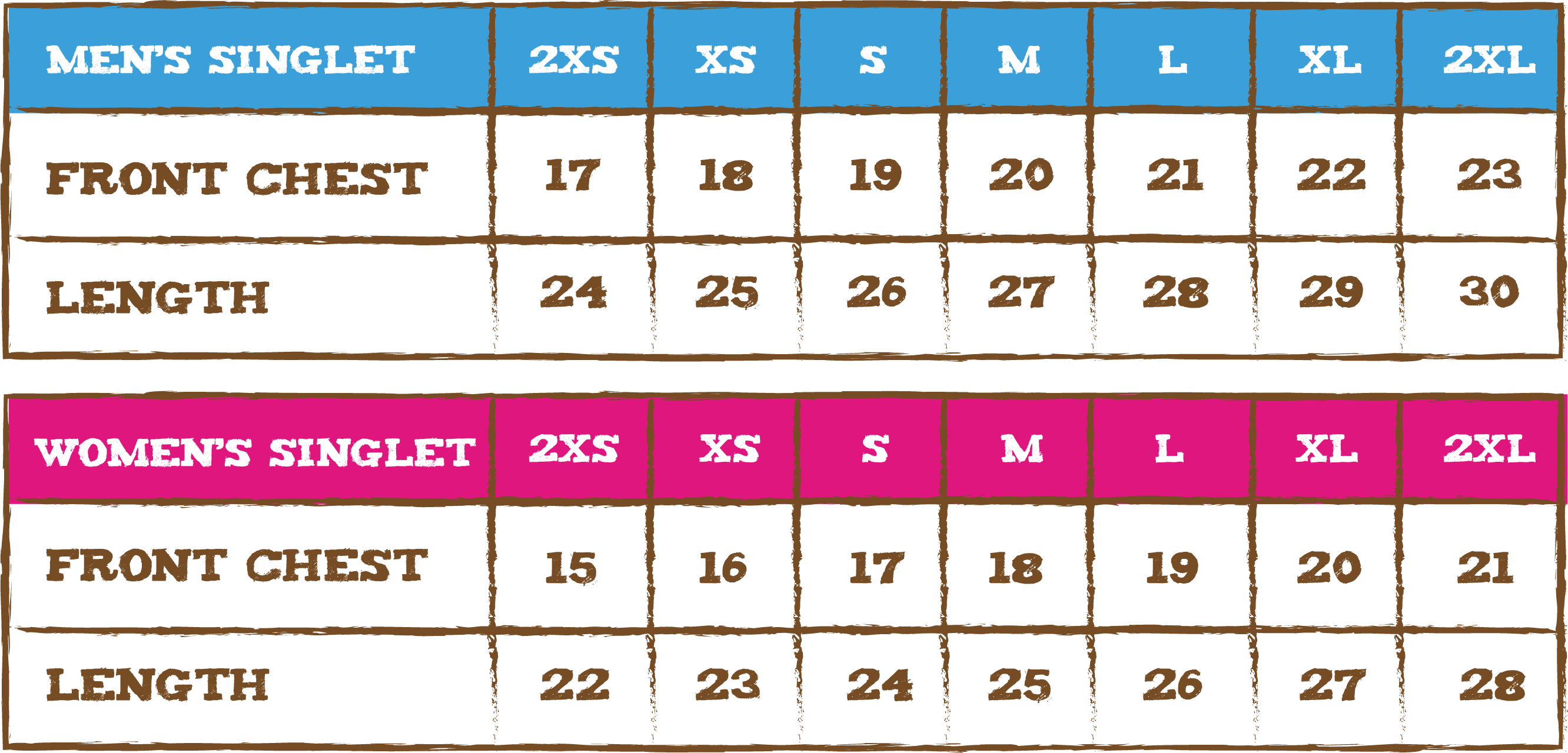 SAFARI ZOO DUO DASH | SAFARI ZOO JUNIOR DASH | SAFARI ZOO WALK (UNISEX T-SHIRT)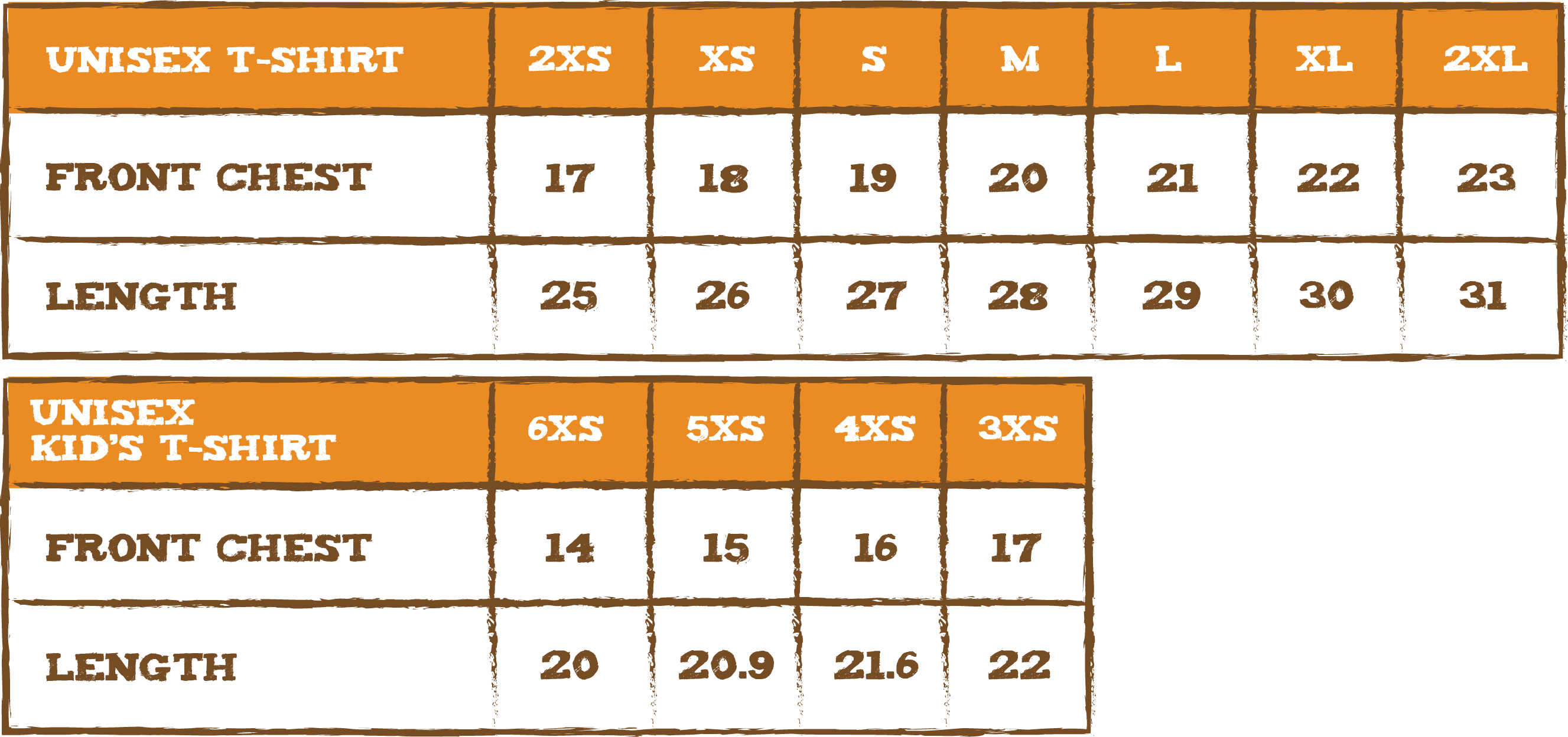 * Measurements are all in inches.
** Actual size may have a +/- 1 to 2 cm variation from the size chart above.
No exchanges will be allowed during the Race Entry Pack Collection and Race Day. Please note that the Organiser reserves the right to make any prior changes without informing participants.
#GoGreenForWildlife
#GoGreenForWildlife
Safari Zoo Run is taking action against single use plastic! Say NO to single-use plastic.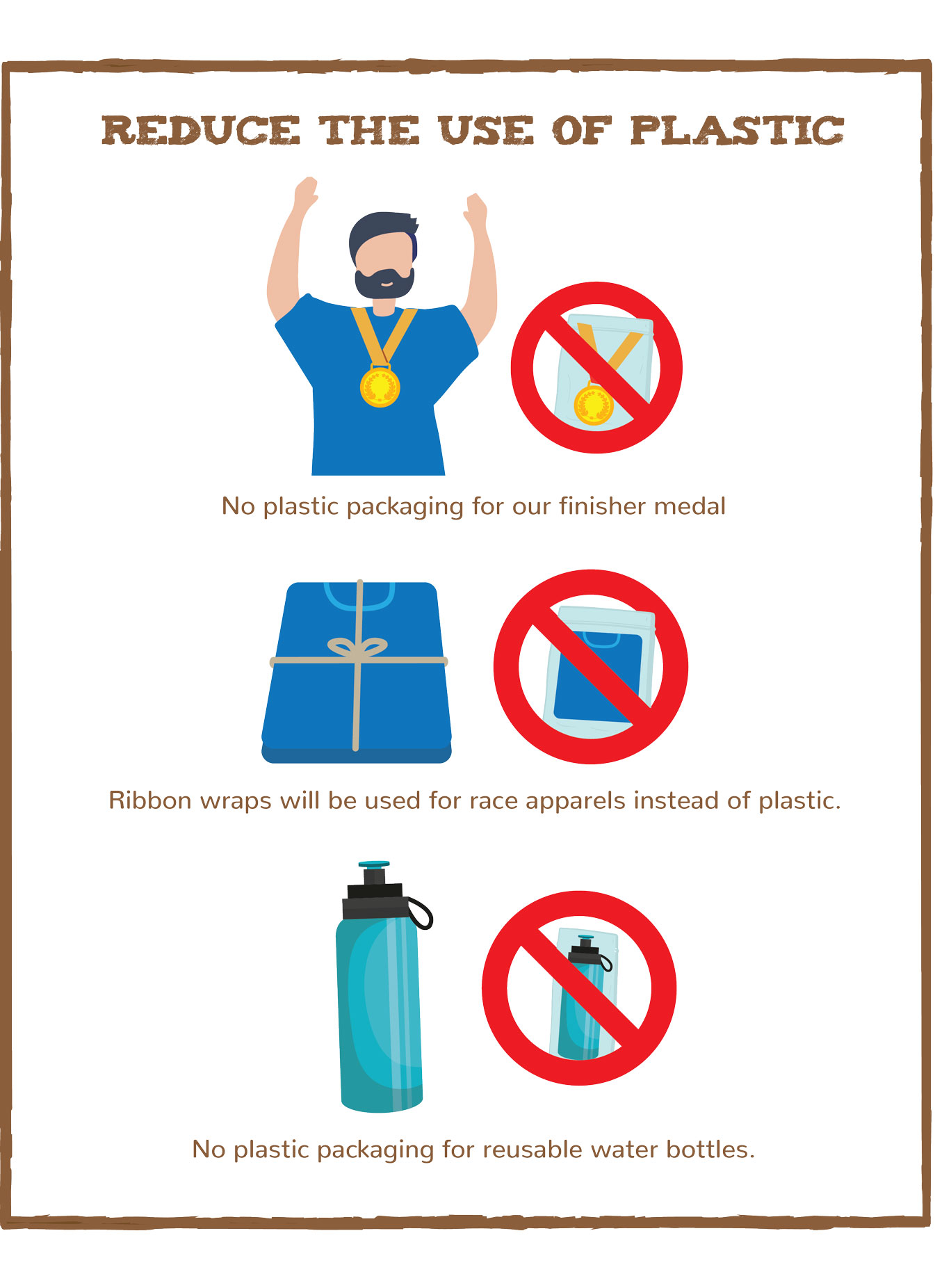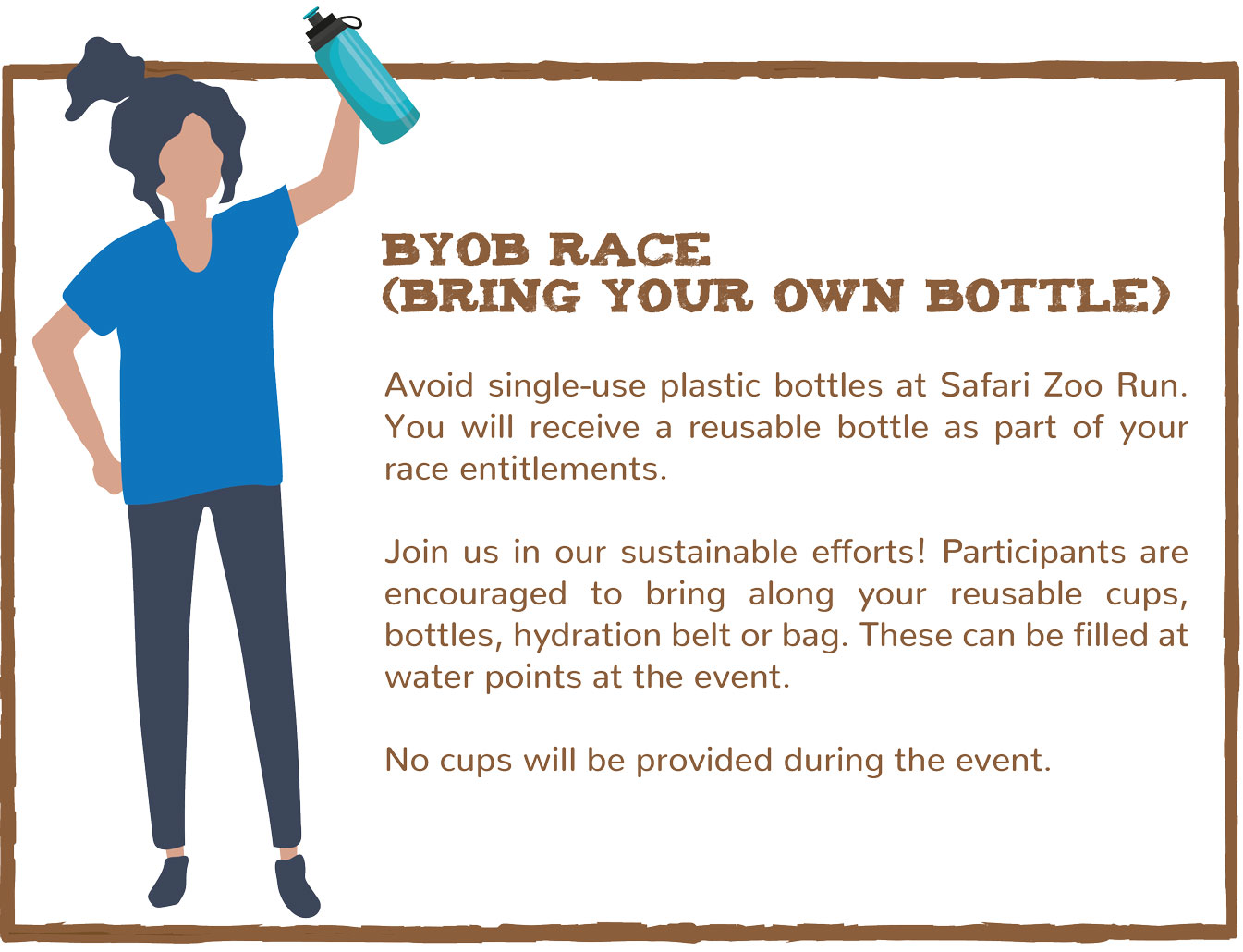 All participants are strongly encouraged to bring along Safari Zoo Run reusable cup/ waterbottle No cups will be provided during the event. It is compulsory to bring your own hydration belt, bag or bottle to be filled at water points available.
For questions regarding this event, please contact the organiser at: info@safarizoo.run