TPS Malaysia 2018 Race 2 @ Selangor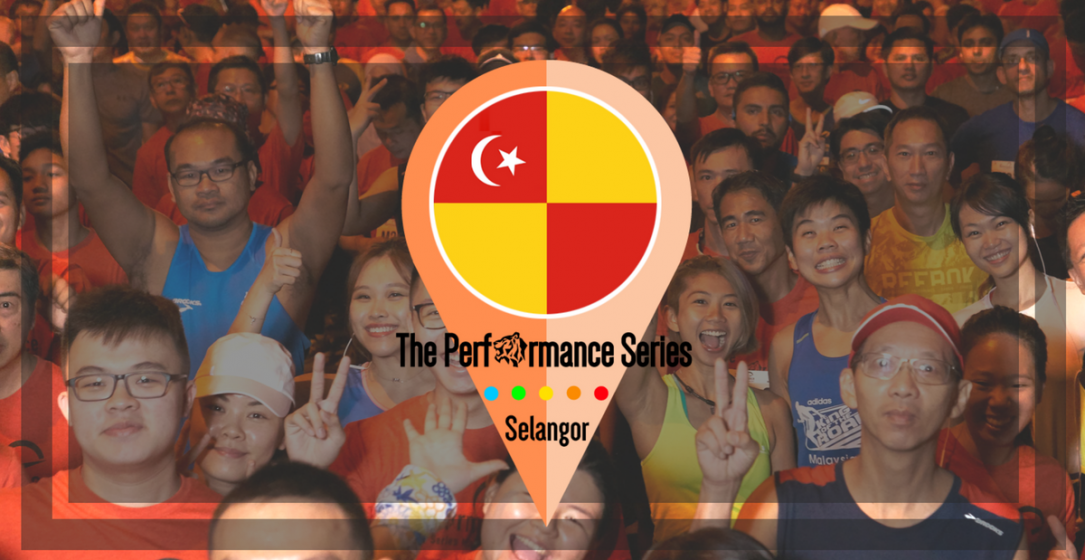 Register
Registration is no longer available. Thank you.
Event Info
General information
Event date:
18 Nov 2018, from: 06.00am
Location:
Setia Alam, Shah Alam, Malaysia
Categories:

Offline

Road Run

Half Marathon

10 KM

5 KM

Registration has closed
The Performance Series is a series of running races throughout 2018 around Malaysia's landmarks.
Bringing the Series back in 2018, it consists of run distances from 5km, 10km to 21km.
The key objective is to promote CONSISTENT healthy lifestyle through the appreciation of landmarks in Malaysia within the local and foreign/expatriate community.
This series is first of its kind by encouraging individuals of all levels, from non-active to leisure to competitive, to have a schedule of races to work towards and progress along with the series.
Event Schedule
21km: 6.00am*
10km: 6.30am*
5km: 6.45am*
* Subject to change
Categories and Fees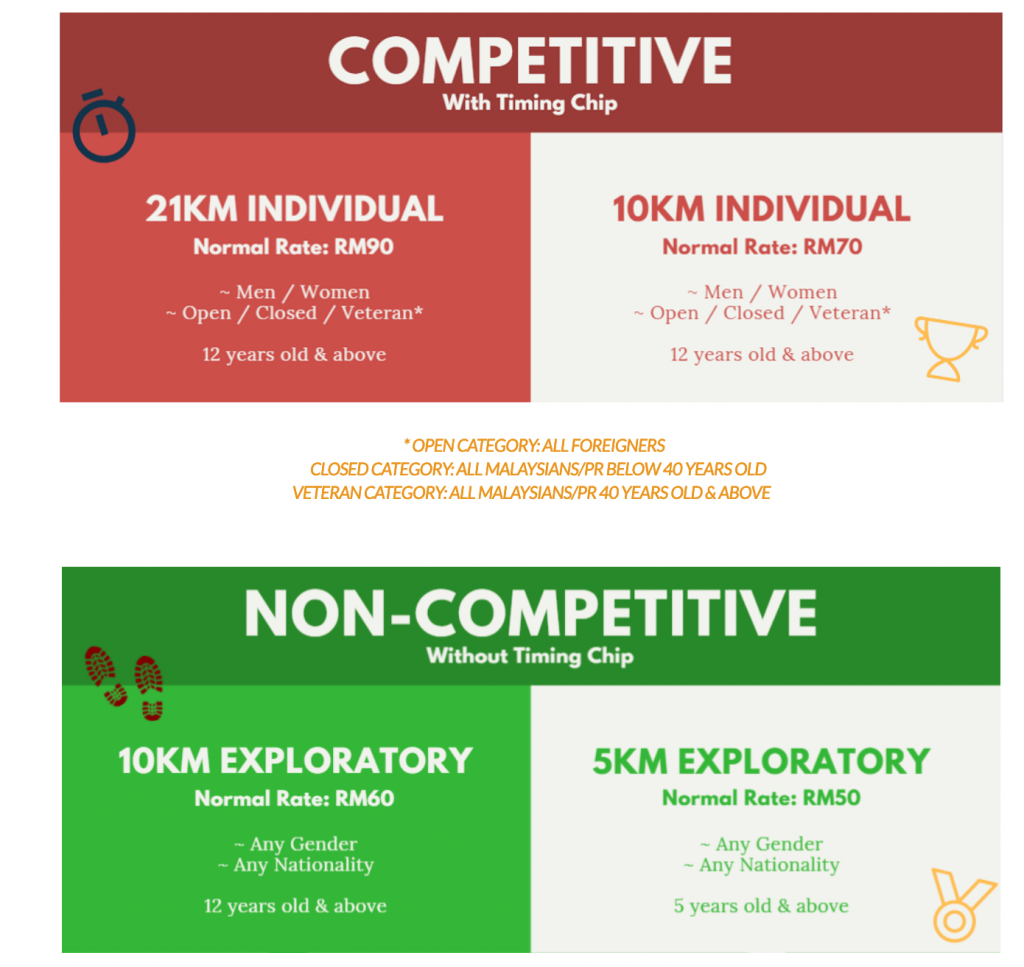 Routes / Maps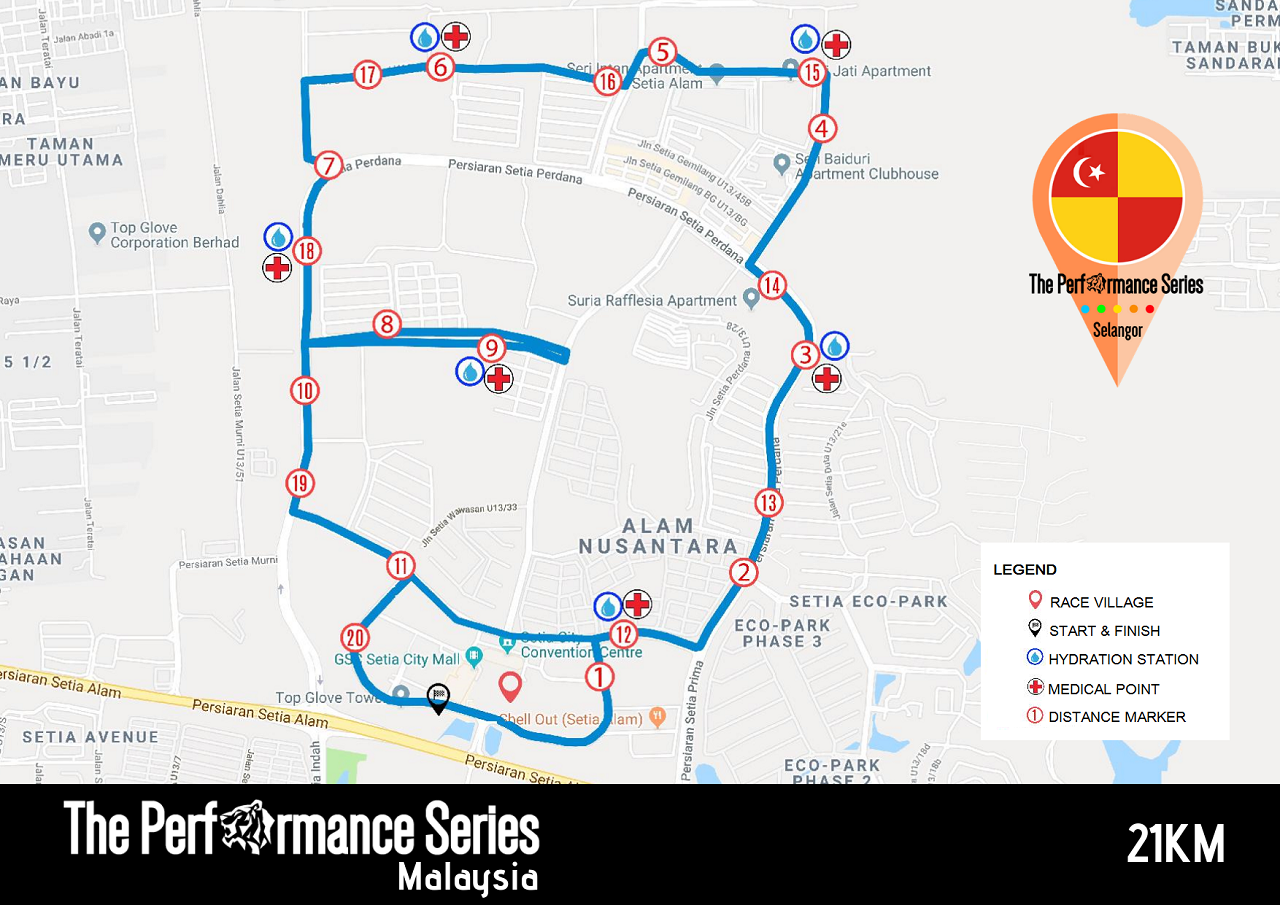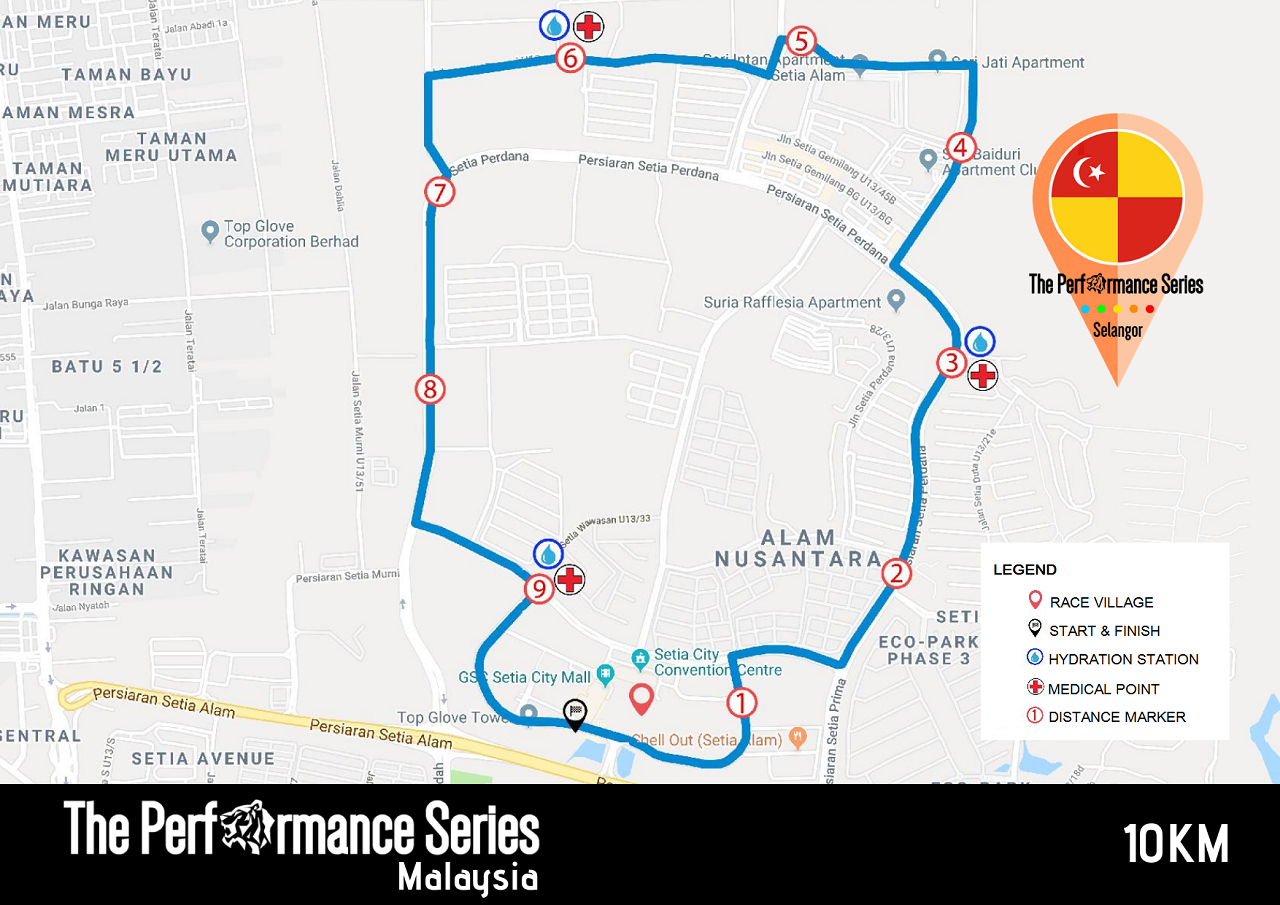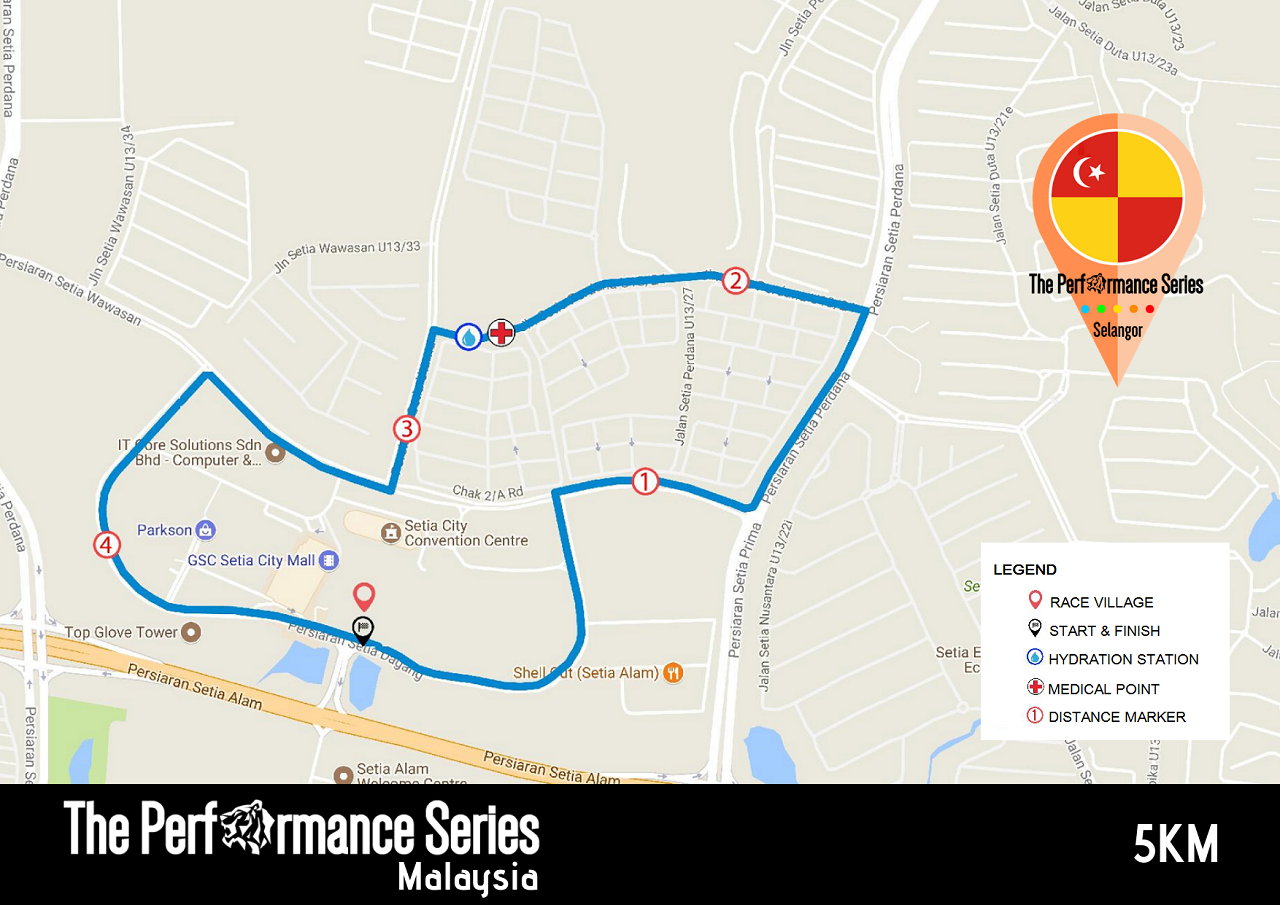 Race Pack Collection Info
Date: 17 November 2018
Time: 8.00am to 4.00pm
Venue: Oval Lawn, Setia City Park, Setia Alam
Entitlements
For questions regarding this event, please contact the organiser at: contactmy@theperformanceseries.com