You are registering for: 2018 Winter Solstice vRun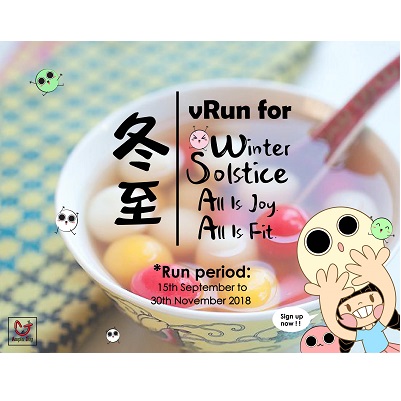 Dates:
–

Registrations will close on 31 October 2018

or when all slots are sold-out.
– Run(s) must be completed between 15 September and 30 November 2018.
– Entitlements will be mailed from  December onwards.
Venue:
Any route you wish as long as the distance is covered
Categories:
3km, 30km, 50km, 100km
Remarks:

Run(s) must be uploaded by 30 November 2018 and distance can be accumulated by running/walking/hiking, treadmill and with other runs.
Register
Registration has closed. Thank you!
Event Info
About the Event
This is a Virtual Run, what you need is a GPS base Running/Walking App only. You can do it at anywhere at any time as you like.
Ample Joy "vRun.vRide" is an online running and riding event organizer created to encourage others who are passionate about staying active and keeping pace in a busy world.
#vRun2018WinterSolstice #AllisJoy #AllisFit #AmpleJoy #vRunvRide #GetsYouGoing
Entitlements
Upload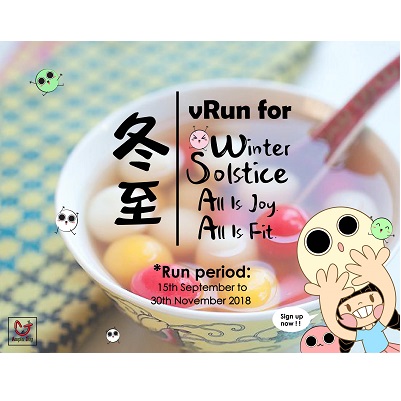 Please select a valid form
For more inquiries, please contact: [email protected]
For technical issues with registration, please click here to contact us.