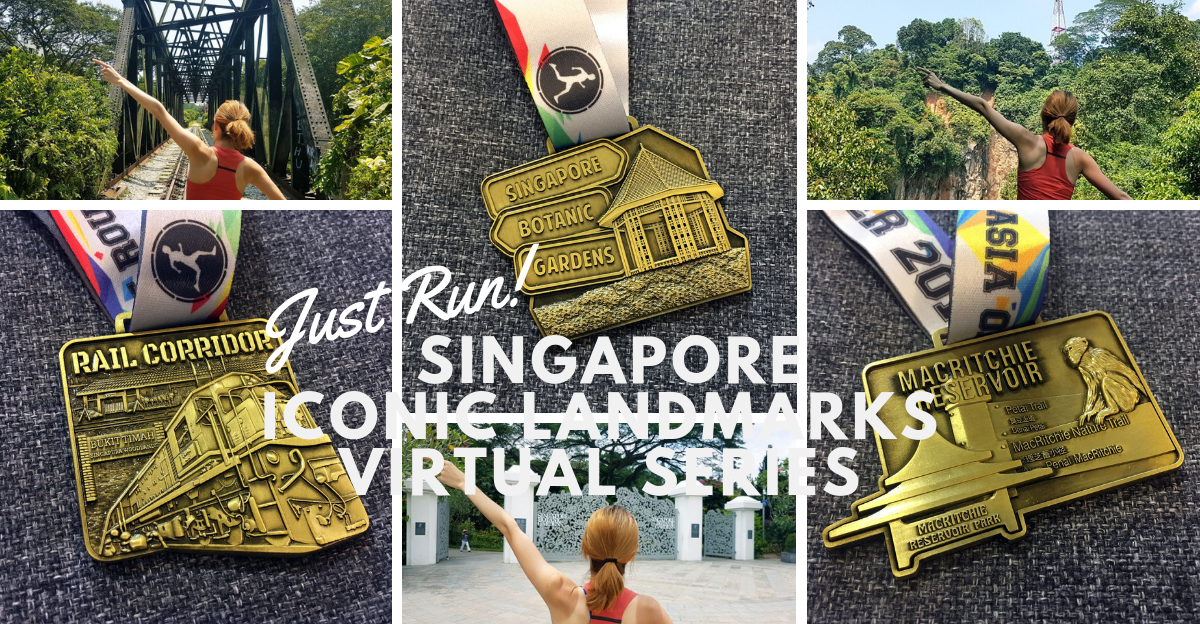 The prettiest landmarks of Singapore can now be yours by completing 5km run or walk at your own route, pace and time.
Pingat mercu-mercu tanda di Singapura kini boleh menjadi milik anda. Jalan atau lari sekurang-kurangnya 5km mengikut kadar kemajuan dan masa anda tersendiri dan dapat pingat-pingat tersebut
新加坡最美麗的地標獎牌現在可以是您的。您只需要按照自己想要的地點或路線,步伐和時間完成5公里的跑步或步行。

Amazing entitlements – Each location has its own, collect them all!
Any route worldwide is accepted. Finish the virtual runs and earn Singapore's landmarks medals
Semua jalan laluan akan diterima. Selesaikan acara larian virtual ini dan dapatkan pingat mercu-mercu tanda di Singapura.
全球任何地點或路線均可接受。完成虛擬步行/跑步挑戰並獲得新加坡的地標獎牌。
Botanic Gardens
Bukit Batok Nature Reserve
Jurong Lake
Labrador Park
MacRitchie Reservoir
Seletar Reservoir
Southern Ridges
Tampines Eco Green
Fort Canning
Rail Corridor