You are registering for: MM Cendol Virtual Run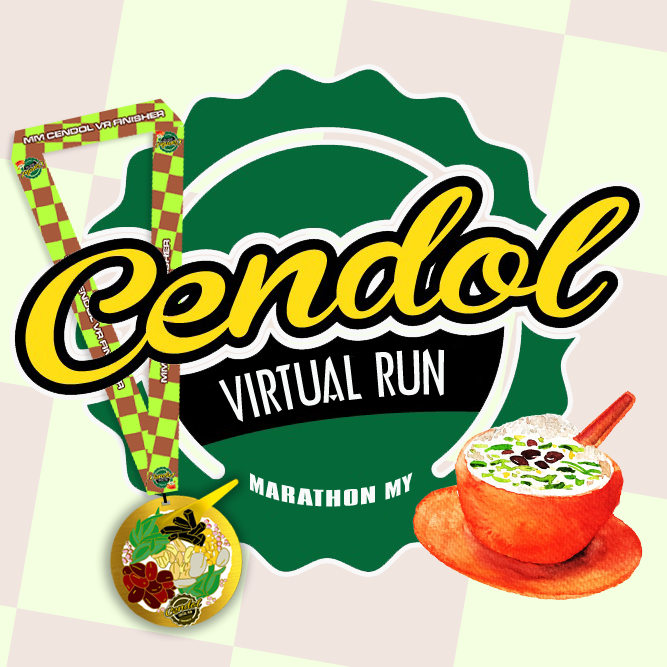 Dates:
– Extended registrations will close on 31 January 2019 or when all slots are sold-out.
– Run(s) must be completed between 15th and 31st January 2019.
– Medals will be mailed from  1 February 2019 onwards.
Venue:
Any route you wish as long as the distance is covered
Categories:
500M | 1KM | 5KM | 10KM | 21.0975KM (Multiple uploads are allowed)
Remarks:

Run(s) must be uploaded by 31 January 2019.
Register
Registrations have closed. Thank you.
Event Info
About the Event
Marathon MY is one of the top 10 virtual run organizer who started Virtual Runs in Malaysia in the year 2016. For some it is something that is not challenging, because you are not required to run at the actual event to obtain the finisher medal. But for certain people who are not able to participate on the actual event, Virtual Runs is the main reason that motivates and derives them to run, to stay healthy and active in running. We are delighted that we have make this certain group of people to keep running and those who have taken up virtual run as their daily activity.
WHAT IS VIRTUAL RUN?
A Virtual Run is a race that can be run at any location. You can walk, use the treadmill, run outside or participate in another race. You can run your race at your pace wherever you like.
Entitlements
Upload