Circuit Breaker Phase Three Virtual Run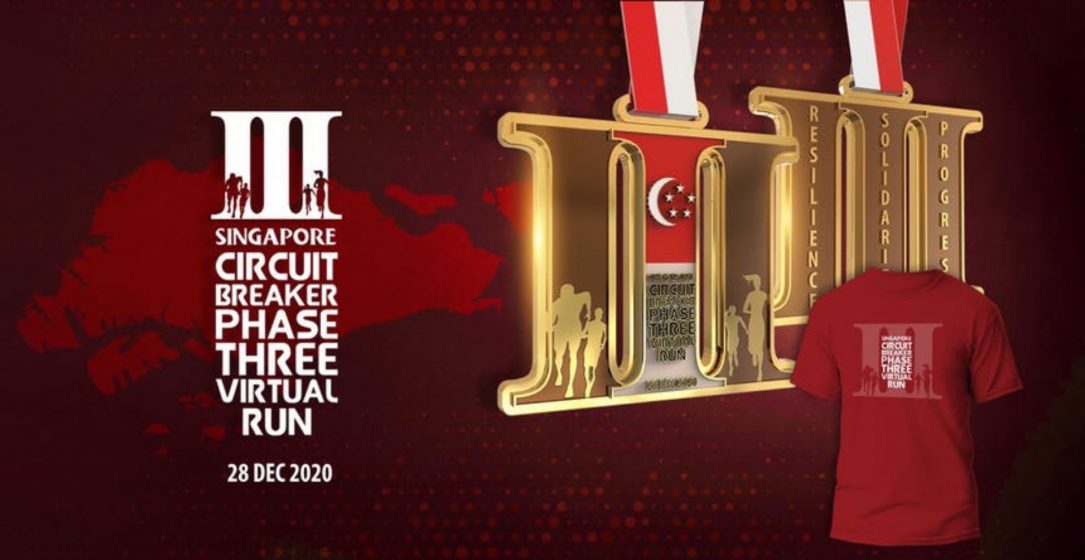 Register
Registration is no longer available. Thank you.
Event Info
General information
RESILIENCE. SOLIDARITY. PROGRESS.
When Singapore's Circuit Breaker was implemented on 7 April this year which abruptly deprived runners to congregate for a run, we then launched Circuit Breaker Virtual Run. Fast forward some eight months later, it's all thanks to the concerted effort put up by Singaporeans and residents of Singapore from all walks of life which has largely kept the dreadful pandemic at bay. But we know too well that we are not totally out of the woods yet. Enter 'Phase III' which will take effect on 28 December 2020. This newly launched Circuit Breaker Phase III Virtual Run will take on a different dimension. While the auspicious number eight holds significant to the Chinese for good luck & prosperity but in this 'Phase III', eight is now a new norm in our community.
Run with your seven buddies to form a team of eight and enjoy the much-missed camaraderie of each other. Pay for seven persons and the eighth person will go FREE. Of course, you can also choose to run on your own too – one or eight, it does not really matter.
Run is anywhere at your own pleasure as long as the venue is safe and the minimum run distance is 5KM but if your fitness can take you further, end it at 8KM to be in sync with the new cap. Take heart, this is not a race but more a catch up run with your buddies in this new norm. Grab this opportunity to stay connected with friends and above all, stay fit & healthy. Are you and friends game?
The Finisher Medal
The uniqueness of our finisher medal is the three pillars with each signifies 'Resilience', 'Progress' and 'Solidarity'. Let this well-earned medal be kept for posterity, a reminder to us that we have certainly come a long way since the outbreak of the pandemic but we are not resting on our laurels yet.
Event available in:
Singapore
Entitlements ship from: Singapore
Final Registration Extension
Important dates
Registration has closed:
Event period: 28 December 2020 until 14 March 2021


You can upload any sessions done within this period, regardless the date of your registration.

Upload closes: 20 March 2021
Shipping starts on: 8 March 2021
Categories and Fees
S$8 per pax*
* Price excludes 6% of payment gateway and processing fee
** Free shipping for Singapore addresses
Completion:
What is a Virtual Challenge?
A virtual challenge is a race that you can complete at your own pace and time.
Virtual challenge works exactly the same as any other type of sports events (e.g. running or cycling) but the difference is that the entered race can be completed at any location, either outdoors or indoors on a machine.
All you have to do is register for a race and provide evidence that you have done it. The evidence can be a screenshot of your running/fitness app, a photo of the machine screen etc. Do check out specific instructions of the event you join for more information.

Virtual races are a great way to stay fit and active all year round, run for good causes and get awesome medals and other entitlements for your participation!
Entitlements
Runner's entitlements
Finisher Medal
e-Certificate
One sachet Banana Boat Sport Sunscreen Lotion
One sachet Banana Boat Ultra Protect Sunscreen Lotion
Special Deal for the Limited Edition Event Tee (optional purchase @ $12)
Inclusive of postage to Singapore
Event apparel
Limited Edition Event Tee (optional purchase @ $12)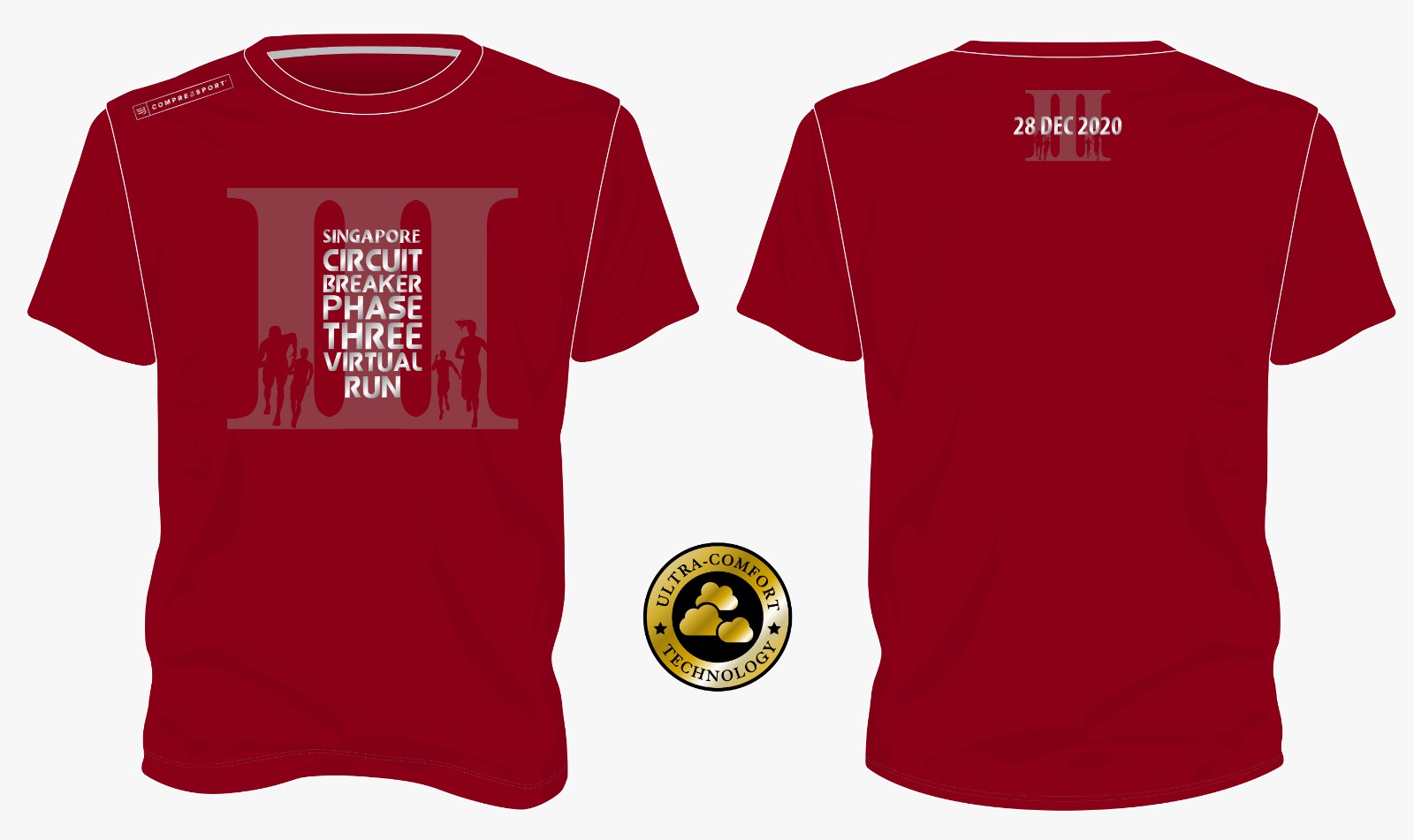 Finisher medals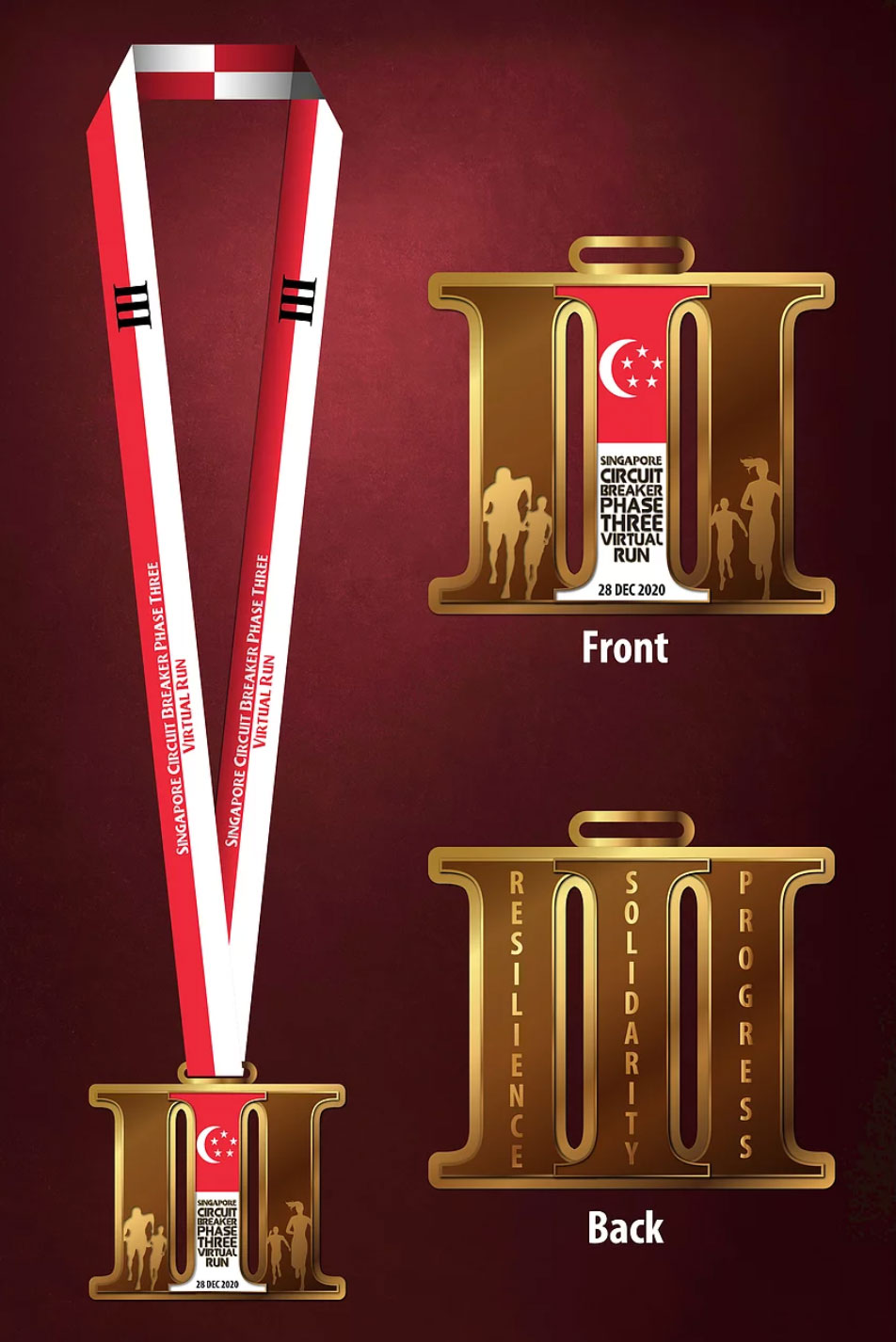 Other entitlements
Upload
Uploading has closed.
You can contact the organiser at: info@ideas-room.com
Thank you.
Impt Note
The commencement of the run will start on 28 December 2020 until 28 February 2021. Choose any day within the period to start your run and submit to the link provided after you have successfully registered.
Set up GPS run app & start running
When run is done, save the data
Submit all run data on the given link in your confirmation slip by 28 February 2021 before 2359 hours
The despatching of race entitlements will come in two parts as follows:
Those who register and complete the run by 31 January 2021 will receive their race entitlements on the second week of February.
Those who register and complete the run by 28 February 2021 will receive their race entitlement on the second week of March.
The registration fee includes complimentary normal postage to those who live in Singapore only.
There will be no refund after registration has been confirmed.
The registration rate excludes 6% of payment gateway and processing fee.
For questions regarding this event, please contact the organiser at: info@ideas-room.com