Couple Run 2022 – Mid-Autumn Edition – Virtual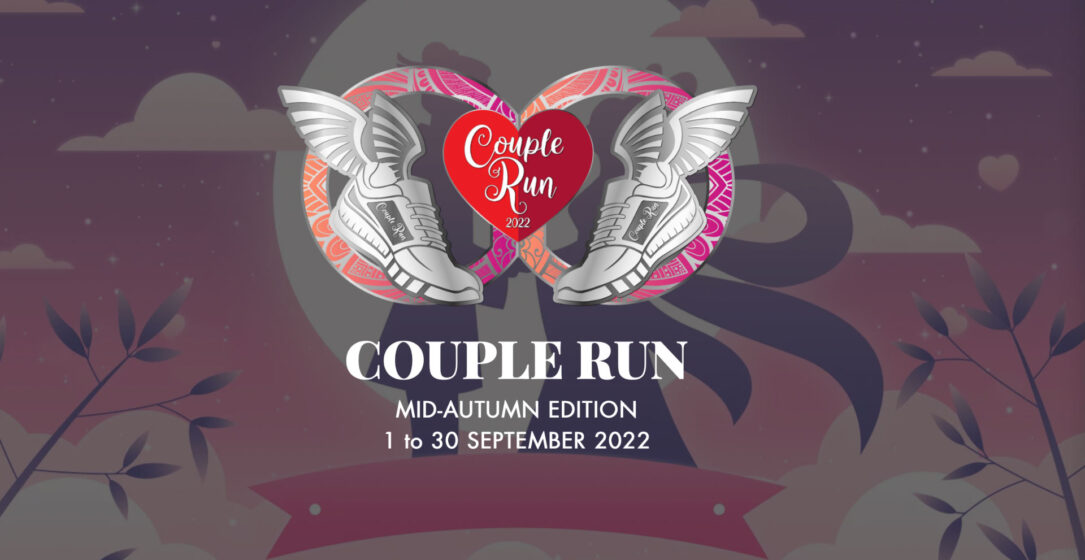 Register
Registration is no longer available. Thank you.
Event Info
General information
Love is in the air!  14th February is internationally known as Valentine's Day where roses are the most sought-after commodity.  Did you know the mid-autumn festival which falls on the 15th day of the 8th lunar month (10th September) where the moon shines at its brightest and fullest is also known as Chinese Valentine's Day too?  The difference is mooncakes are the most sought-after commodity in the mid-autumn festival.  Well, if you have missed out 14th February to do something special as a couple, this presents another opportunity to cement your love for each other with a lovey-dovey run together.
By the way, this 'Couple Run' is not just about two persons who are crazily in love with each other, our terminology on 'couples' go beyond that which can comprise of two besties, brother/sister or parent/child.  Love can come in many forms.  Since this is 'Couple Run, sign-up has to come in a pair and on completion, earn a pair of our specially designed 'Couple Run' medals.
This is a virtual run and the minimum distance is 5KM to be completed as a pair.  Choose any safe route, set up your run gadget which can capture your distance and on completion, take a screenshot for submission to the link provided.  Timing is not a pre-requisite as long as the minimum distance is completed.  Your run can commence anytime from 1st to 30th September and one submission is good.
Standalone, it is one medal but placed together it is a heart-to-heart (心连心) medal.
To love abundantly is to live abundantly and to love forever is to live forever – Henry Drummond
Event available in:
Singapore
No shipping for this event. Refer to self-collection details above.
Limited to 200 couples only
Important dates
Registration has closed:
Event period: 1 September 2022 until 30 September 2022


You can upload any sessions done within this period, regardless the date of your registration.

Upload closes: 30 September 2022
Categories and Fees
5km: S$18.00 (for 2 pax) - after 10% off
* Price excludes 6% of payment gateway and processing fee
** Shipping fee for Singapore addresses applies
Completion:
What is a Virtual Challenge?
A virtual challenge is a race that you can complete at your own pace and time.
Virtual challenge works exactly the same as any other type of sports events (e.g. running or cycling) but the difference is that the entered race can be completed at any location, either outdoors or indoors on a machine.
All you have to do is register for a race and provide evidence that you have done it. The evidence can be a screenshot of your running/fitness app, a photo of the machine screen etc. Do check out specific instructions of the event you join for more information.

Virtual races are a great way to stay fit and active all year round, run for good causes and get awesome medals and other entitlements for your participation!
Entitlements
Runner's entitlements
Finisher Medal
e-Certificate
Finisher medals
2 x Uniquely designed medals where it can be combined together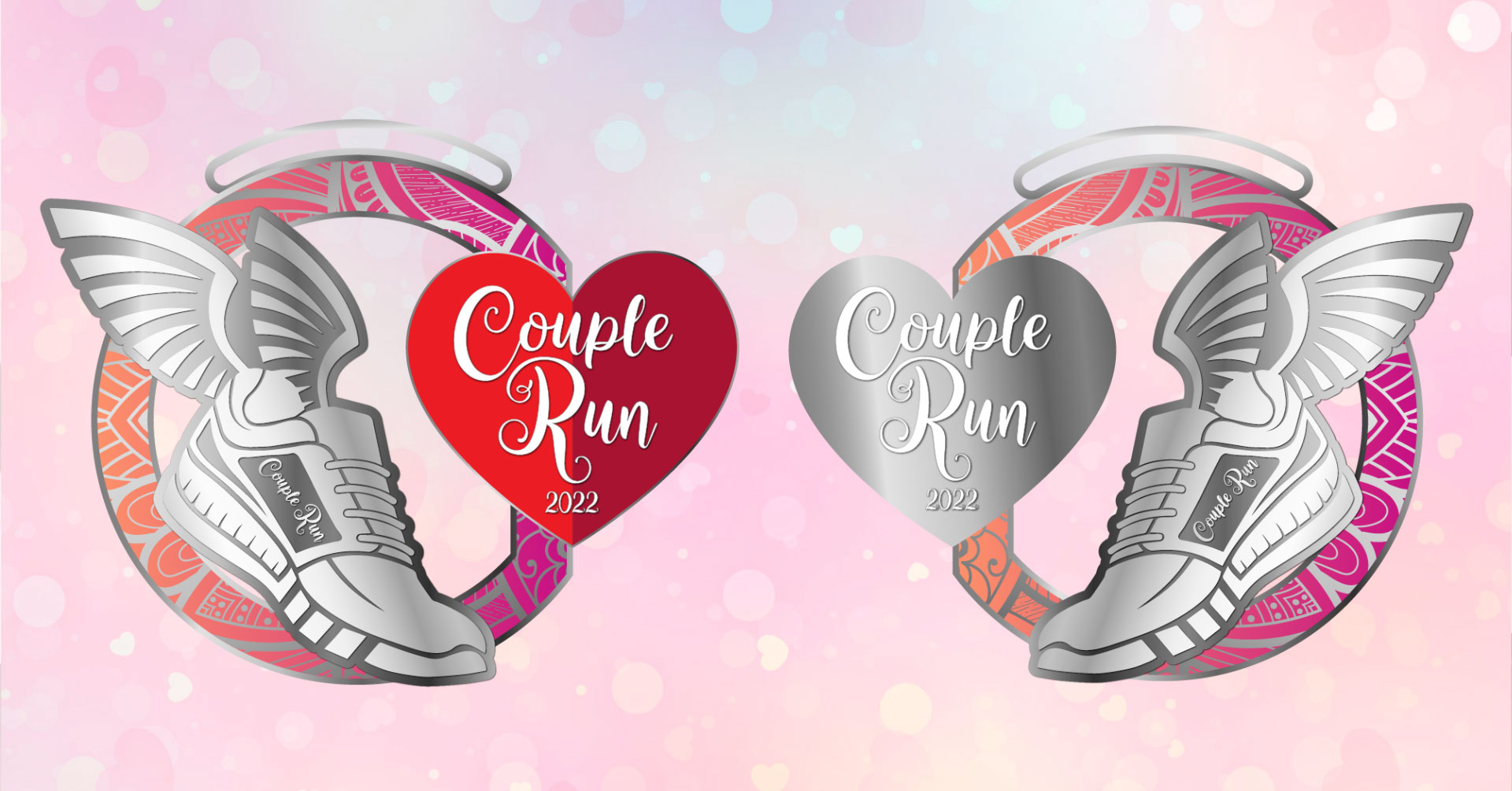 Upload
Uploading has closed.
You can contact the organiser at: info@ideas-room.com
Thank you.
T&Cs
Terms and Conditions:
Participants should receive the entitlement no later than 15 October 2022.

The onus is on each participant to provide the correct mailing address and the organizer cannot be held liable for non-delivery of the race items due to the participant's oversight. A reminder to check your mailing address before submitting your entry.​

In view of the current covid-19 situation, only local postage delivery is available to your registered address at S$1.50 per delivery. Applicable for Singapore delivery address only.

There will be no refund after the booking has been confirmed.

The registration rate excludes a 6% payment gateway and processing fee.

For booking enquiries outside of Singapore, please send a mail to info@ideas-room.com

To reduce wastage and support sustainability initiatives, please note that the entitlements are only sent for production after the end of the registration (15 September 2022). Your entitlement will be sent to you via local postage delivery once they are ready.

All prices are in Singapore Dollar (SGD$).
For questions regarding this event, please contact the organiser at: info@ideas-room.com