International Engineer's Day Virtual Run 2019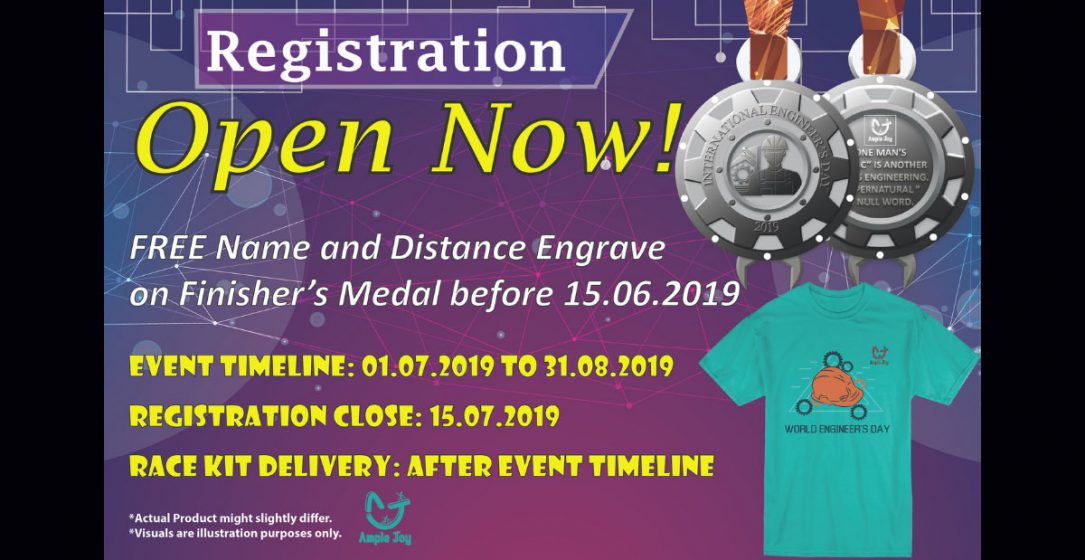 Register
Registration is no longer available. Thank you.
Event Info
General information
vRun to Appreciate Engineers in the world
Let us learn a little bit about engineering now. Who is the first Engineer in the world? Imhotep is the first civil engineer in the world on record, who is known for designing and supervising the step Pyramid of Djoser.
What is the oldest form of Engineering? Civil Engineering is the Oldest Form of Engineering and One of the Earliest Professions. What does a civil engineer do exactly? Civil engineers create, improve and protect the environment in which we live. They plan, design and oversee construction and maintenance of building structures and infrastructure, such as roads, railways, airports, bridges, harbours, dams, irrigation projects, power plants, and water and sewerage systems.
Event available in:
Singapore, Malaysia, Indonesia, Hong Kong, Thailand, Brunei
Entitlements ship from: Malaysia
Important dates
Registration has closed:
Event period: 1 July 2019 until 31 August 2019


You can upload any sessions done within this period, regardless the date of your registration.

Upload closes: 31 August 2019
Shipping starts on: 1 September 2019
Categories and Fees
Virtual
3 km
30 km
50 km
100 km
Finisher Medal & T-shirt Package: Individual (RM70.00)
Only Medal: Individual (RM50.00)
Only T-Shirt: Individual (RM50.00)
* Excluding admin and payment gateway fees, 20%
Completion:
What is a Virtual Challenge?
A virtual challenge is a race that you can complete at your own pace and time.
Virtual challenge works exactly the same as any other type of sports events (e.g. running or cycling) but the difference is that the entered race can be completed at any location, either outdoors or indoors on a machine.
All you have to do is register for a race and provide evidence that you have done it. The evidence can be a screenshot of your running/fitness app, a photo of the machine screen etc. Do check out specific instructions of the event you join for more information.

Virtual races are a great way to stay fit and active all year round, run for good causes and get awesome medals and other entitlements for your participation!
Entitlements
Runner's entitlements
Finisher T-Shirt
Finisher Medal
Event apparel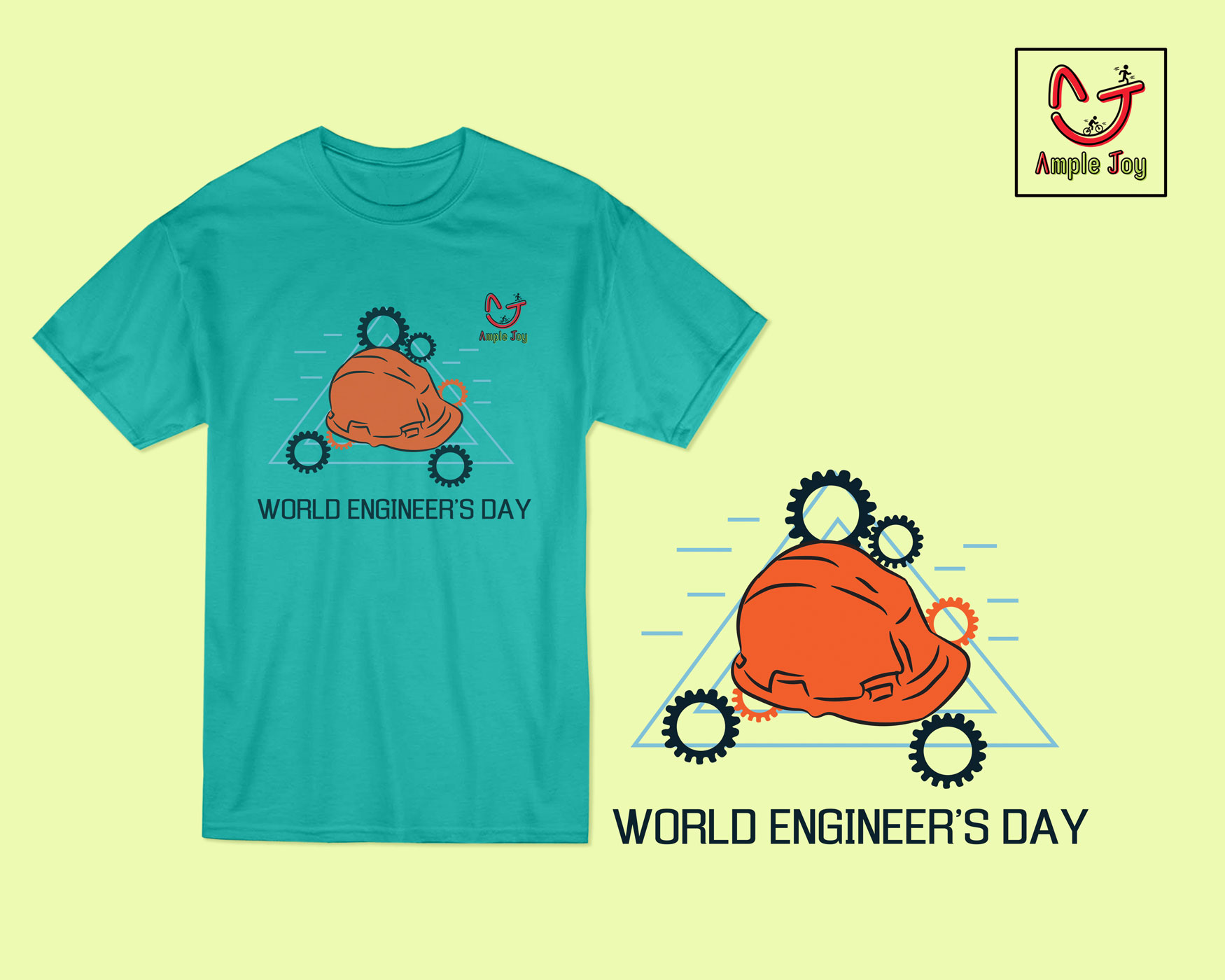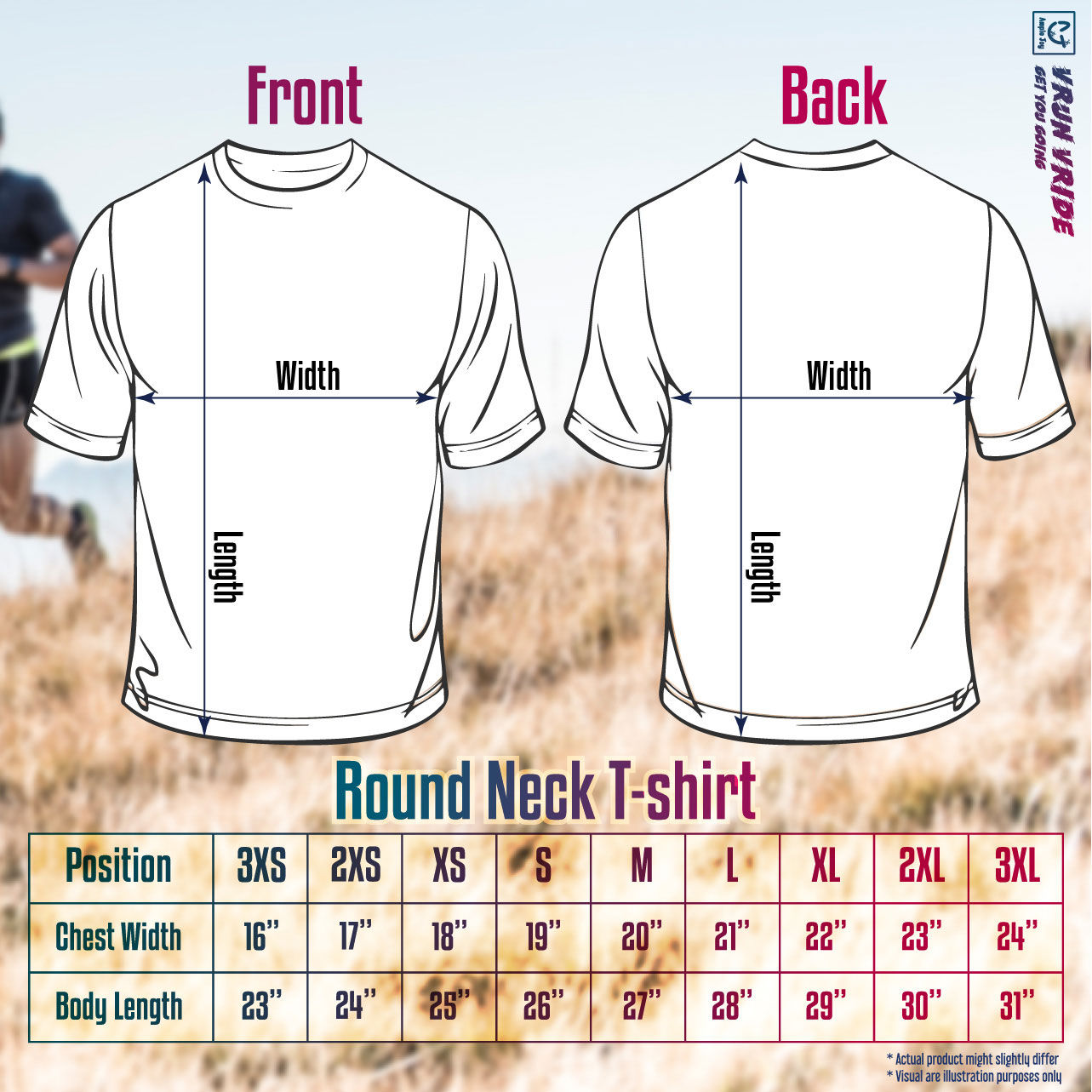 Finisher medals
FREE

Name and Distance Engraving

on Finisher's Medal before 30.06.2019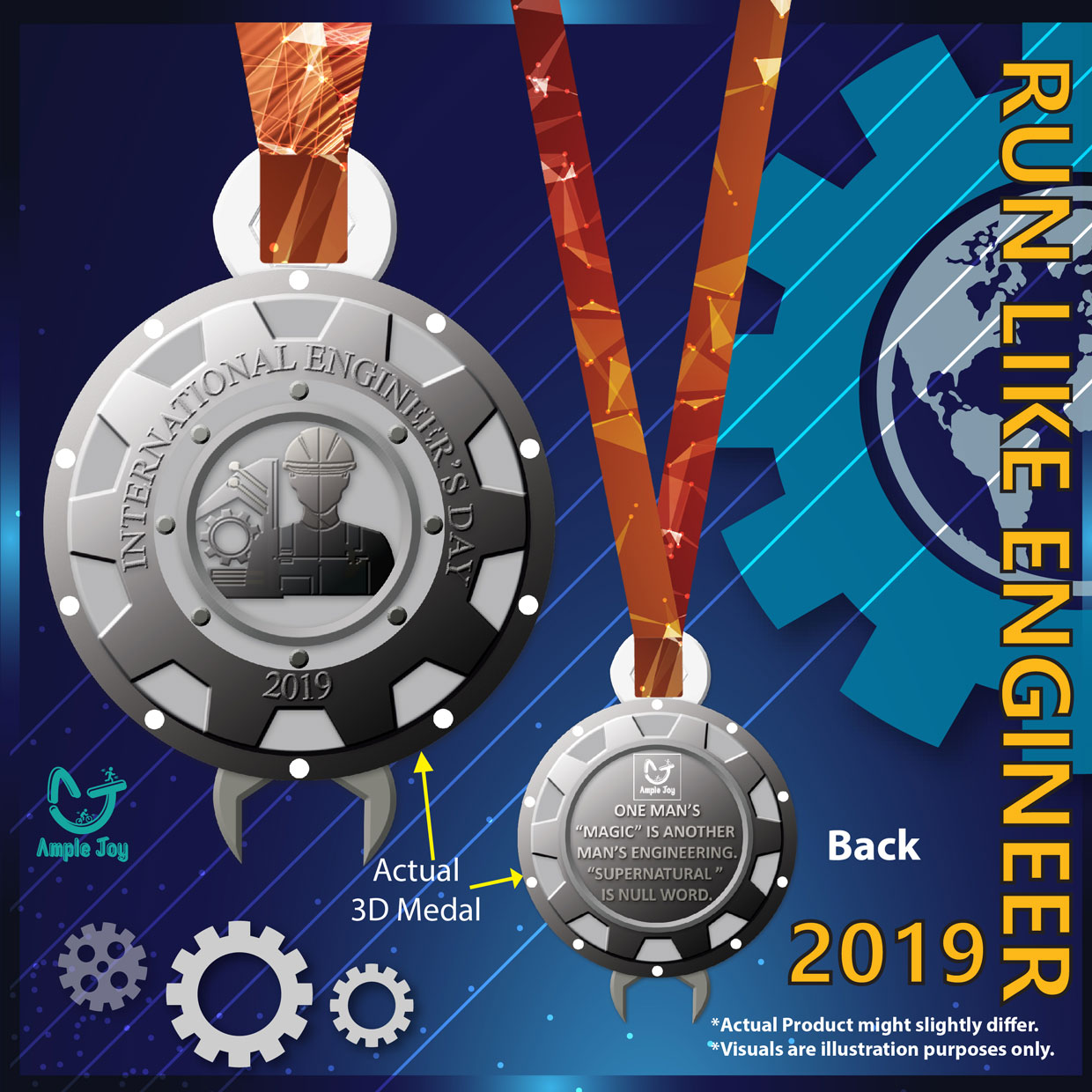 Upload
Uploading has closed.
You can contact the organiser at: ajv.helpdesk@gmail.com
Thank you.
For questions regarding this event, please contact the organiser at: ajv.helpdesk@gmail.com