Leaderboard SG March 2021 Virtual Challenge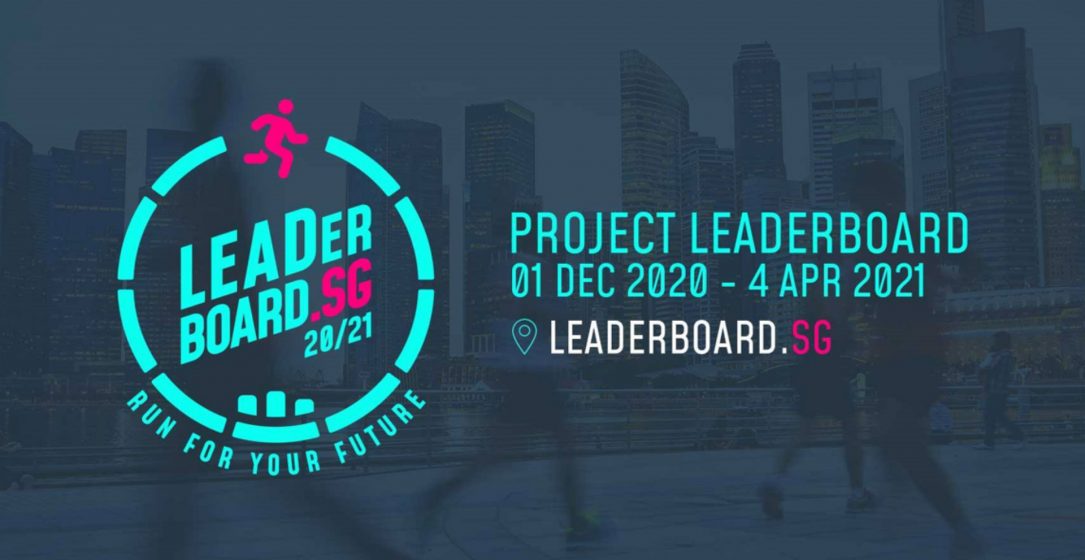 Register
Registration is no longer available. Thank you.
Event Info
General information
The Singapore economy has been hit by the effects of the global pandemic that struck the world in 2020.
The country has slipped into recession and there is no clear indication of when we will emerge from this challenging environment. Hundreds of thousands of Singaporeans are facing an uncertain employment future, with many having lost jobs or experienced severe loss of income this year alone.
There is a need for a whole-of-nation approach to providing the support and help needed by Singaporeans to overcome the current economic challenges, while also addressing the need for mental and physical health and wellbeing, which are often overlooked during such difficult times.
Orange Room and Novastella have come together to launch a new initiative – Run for Your Future – to provide an innovative solution that will augment broader national programmes that aim to not only help Singaporeans and Singapore companies survive the current recession but to thrive in the "next normal" that will be presented in a post-COVID world.
Running has been selected as the core activity given its accessibility and popularity among the majority of Singaporeans
Run For Your Future – Journey
1. Register & Choose a Sector.
2. Complete your 5km Virtual Run Challenge within the designated Running Period to receive your exclusive "FUTURE" Medal & *Finisher Tee Shirt (Optional – Top-up @ $15 only)
3. Submit Your Best Run & get reward with a virtual goodie bag.
4. Qualify for the Final physical event (Top 30 Male & Female per Month) with Prize Purse
5. Get profiled on Leaderboard
6. Engage in health & wellness videos from experts
Event available in:
Singapore
Entitlements ship from: Singapore
This is the last event for Leaderboard SG.
Important dates
Registration has closed:
Event period: 1 March 2021 until 29 March 2021


You can upload any sessions done within this period, regardless the date of your registration.

Upload closes: 29 March 2021
Shipping starts on: 5 April 2021
Categories and Fees
Ticket Price: $9.50 + GST
Run for your Future Dri-fit Finisher T-Shirt: $15 + GST
Completion:
What is a Virtual Challenge?
A virtual challenge is a race that you can complete at your own pace and time.
Virtual challenge works exactly the same as any other type of sports events (e.g. running or cycling) but the difference is that the entered race can be completed at any location, either outdoors or indoors on a machine.
All you have to do is register for a race and provide evidence that you have done it. The evidence can be a screenshot of your running/fitness app, a photo of the machine screen etc. Do check out specific instructions of the event you join for more information.

Virtual races are a great way to stay fit and active all year round, run for good causes and get awesome medals and other entitlements for your participation!
Entitlements
Upload
Uploading has closed.
You can contact the organiser at: leaderboard@orangeroom.com.sg
Thank you.
For questions regarding this event, please contact the organiser at: leaderboard@orangeroom.com.sg