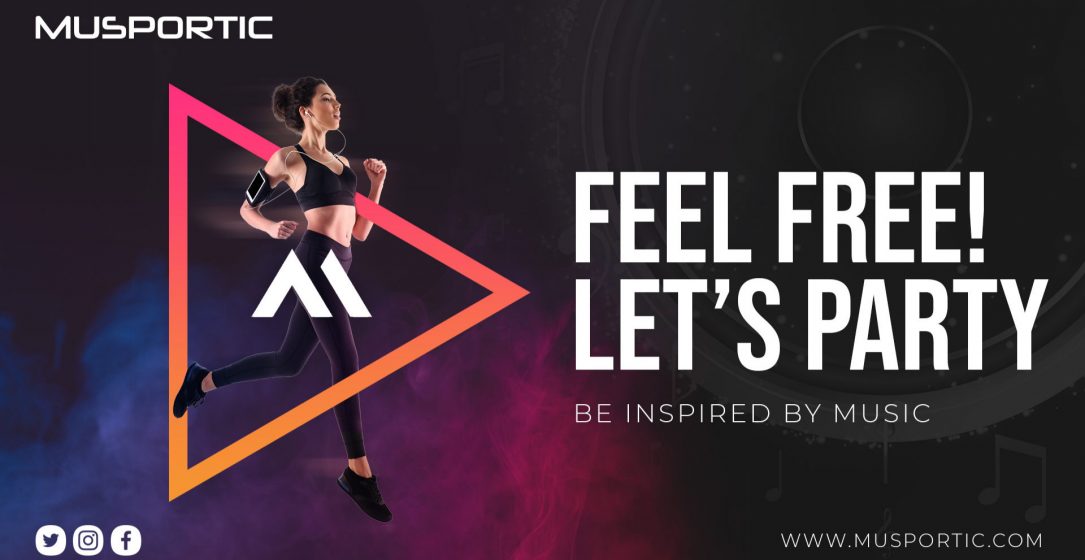 Register
Registration is no longer available. Thank you.
Event Info
General information
About MUSportIC
When 'Music' meets 'Sport', well…you get MUSportIC. Without a doubt, many would concur music gives them an extra oomph to perform well in their sport disciplines. On this note, MUSportIC 2021 aims to pep up our sports-loving participants with TOP TEN songs of the Year 2020. Support the songs that accompany you through the pandemic lockdown in the year 2020 and win great prizes.
Event available in:
Singapore
Entitlements ship from: Singapore
Participants who have booked their tickets by 13 Dec 2021 2359hr will get their entitlement delivered by mid Dec 2021
Important dates
Registration has closed:
Event period: 1 December 2021 until 23 January 2022


You can upload any sessions done within this period, regardless the date of your registration.

Upload closes: 31 January 2022
Shipping starts on: 31 January 2022
Categories and Fees
Virtual
21 KM
10 KM
5 KM
Workout
S$22 per pax
2-To-Go Promotion – 5% off
5-To-Go Promotion – 10% off
* excludes 6% of payment gateway and processing fee
Completion:
What is a Virtual Challenge?
A virtual challenge is a race that you can complete at your own pace and time.
Virtual challenge works exactly the same as any other type of sports events (e.g. running or cycling) but the difference is that the entered race can be completed at any location, either outdoors or indoors on a machine.
All you have to do is register for a race and provide evidence that you have done it. The evidence can be a screenshot of your running/fitness app, a photo of the machine screen etc. Do check out specific instructions of the event you join for more information.

Virtual races are a great way to stay fit and active all year round, run for good causes and get awesome medals and other entitlements for your participation!
Entitlements
Runner's entitlements
Race Apparel
Finisher Medal
e-Certificate
A Digital copy of Run Singapore Magazine
Event apparel
Limited Edition MUSportIC Event Tee (U.P. $49)
– Compressport Featherlight Technology with Red Stitching Design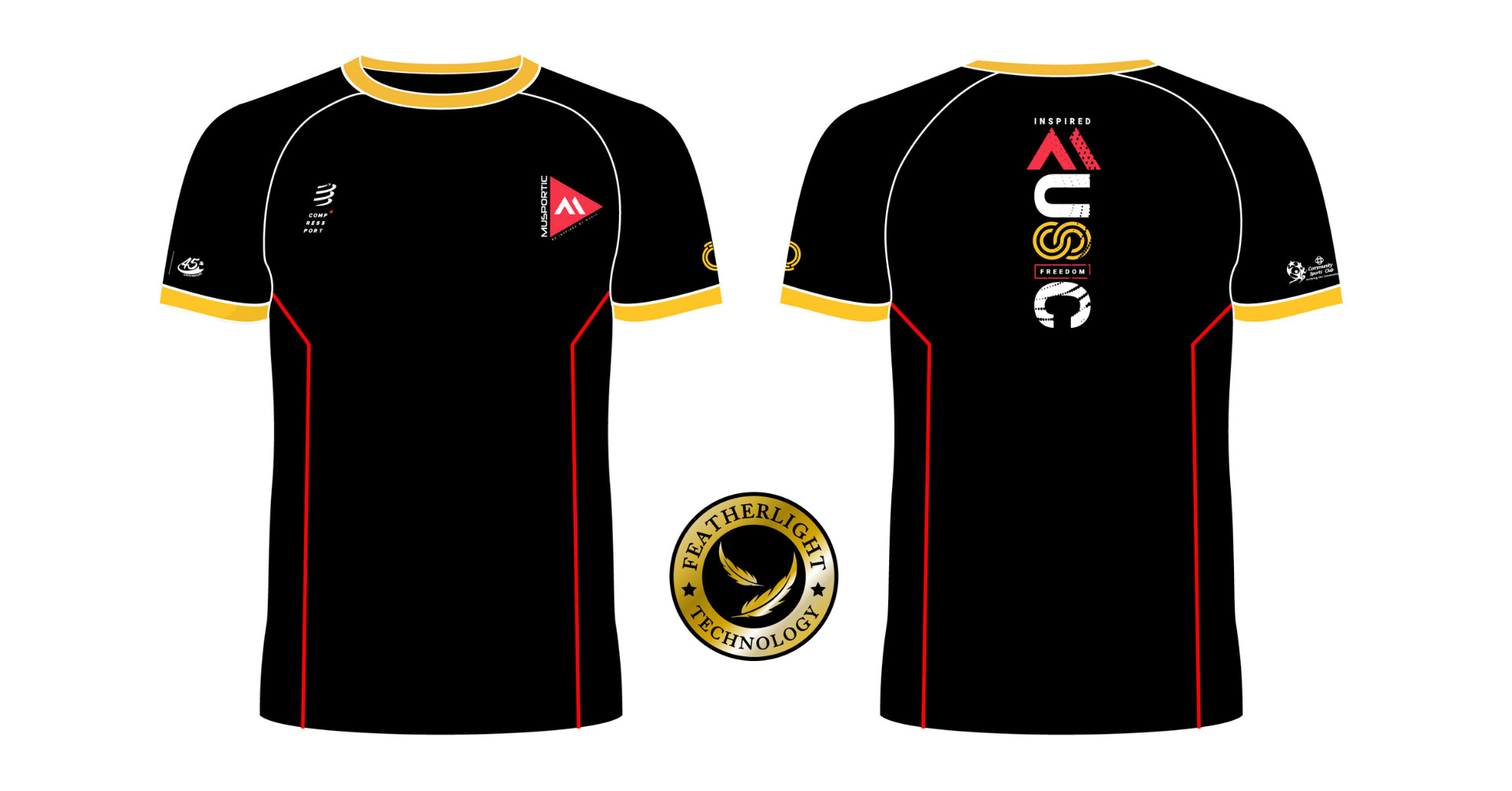 Finisher medals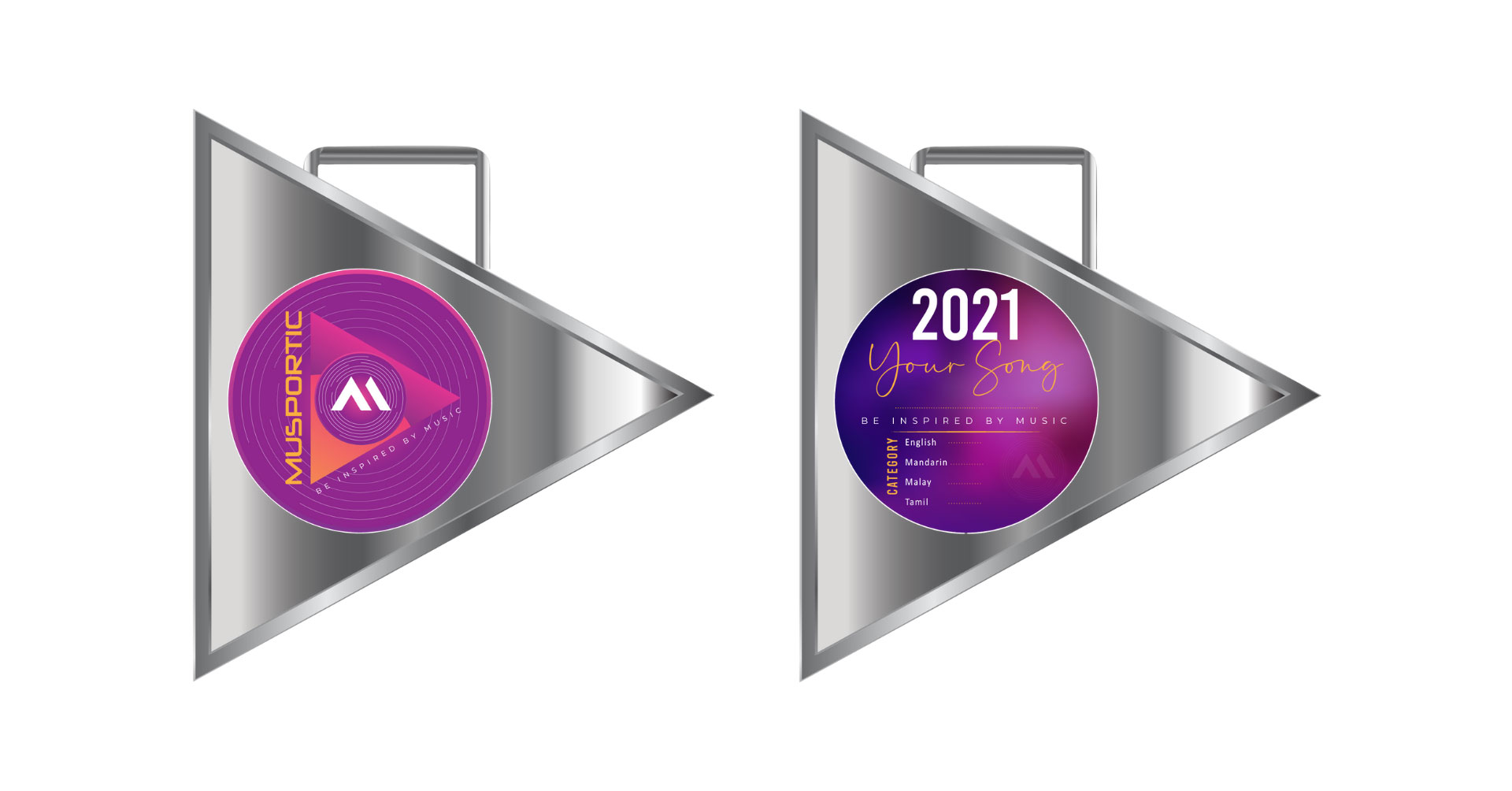 Other entitlements
e-Certificate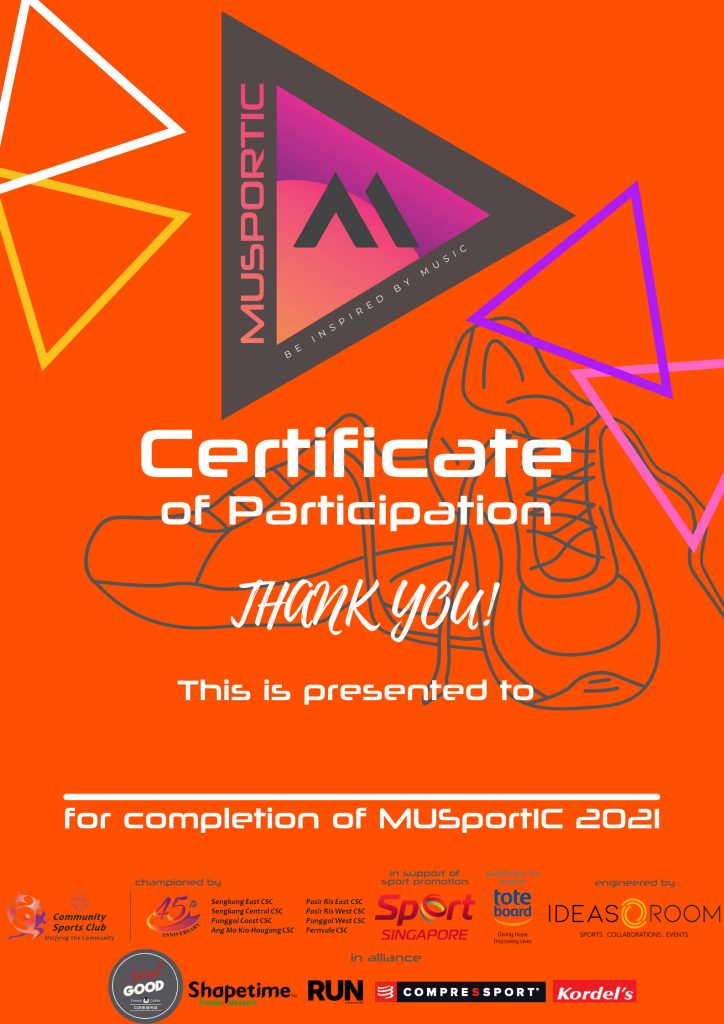 Crazy Add-on Deals
Upload
Uploading has closed.
You can contact the organiser at: info@ideas-room.com
Thank you.
T&Cs
Participants who have booked their tickets by 22 Oct 2021 2359hr will get their entitlement delivered by mid Dec 2021. For booking from 23 Oct 2021, refer to point 15.

Download and register for FREE or PREMIUM Spotify services for quick downloading of the event Playlist. Participants can choose any other music application by getting the songs and setup the playlist on your application.

The Playlist will be available for download by 30 Nov 2021. Participants will be alerted via email and social media post.

Participants can choose the Playlist from any of the sub-category (for the TOP 10 voted songs of that sub-category).

Participants who book the Music Playlist Workout (virtual Workout) or the 5km Music Playlist Run, you can workout or run to the tune of the Playlist and submit your post-workout/run selfie. You can choose to run the 5km distance with your GPS running application and submit the screenshot after the run.

Participants who book the 10km or 21km run, simply complete the distance with your GPS running application and submit the screenshot.

DanceFit Workout @ Sengkang is an add-on physical event when participants book for any of the virtual run or workout.

DanceFit Workout @ Sentosa is a standalone physical event and it is not required of you to book any of the virtual run in order to sign up for this segment.

For the physical workout, medal will be distributed when you have completed your workout.

For physical workout, it will require participants to be grouped to a group of 2 or 5 (depending on the SMM guideline at that time) and no inter-mingling between the groups. Also, the agenda and start time of the event might be changed to adhere to the SMM guideline where appropriate.

Additional courier postage fee of S$2.80 is payable for the delivery of your entitlement, for Singapore delivery address only.

There will be no refund after booking has been confirmed.

The registration rate excludes 6% of payment gateway and processing fee.

For booking enquiries outside of Singapore, please send a mail to info@ideas-room.com

To reduce wastage and support sustainability initiatives, please note that the entitlements are only sent for production after the end of the event (at the end of that particular month). Your entitlement will be sent to you via courier service once they are ready.
For questions regarding this event, please contact the organiser at: info@ideas-room.com