Rail Corridor Trail Run 2021 – Virtual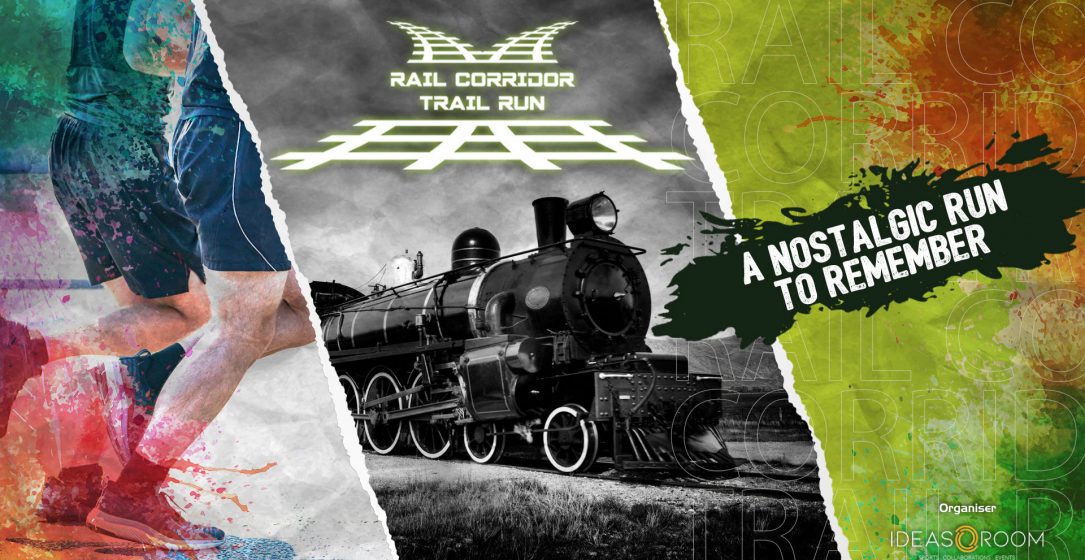 Register
Registration is no longer available. Thank you.
Event Info
General information
Did You Know?
The railway line from the former Tanjong Pagar Railway Station that linked Singapore to Peninsula Malaysia and to the vast continent of EuroAsia was constructed more than a century ago.  The long track which boosts of rich habitat of natural greenery covers 26KM from the former Tanjong Pagar Station to Woodlands.  
It was a historical moment when the tract of land was finally returned to Singapore on 1 July 2011 to what it is popularly known now as the 'Rail Corridor'.
Were You There?
It was on 31st January 2016, Rail Corridor Run saw some 8,000 runners raring to pounce on the wet and muddy trail for the last time before some parts along the stretch were closed for construction works – a great memorable experience for our trail runners then! 
Fast forward, enhancements will begin in the central region of Rail Corridor where the former Bukit Timah Railway Station is located with three main themes introduced: 'Heritage & Culture', 'Biodiversity & Greenery' and 'Recreation' to rejuvenate meaningful experiences for trail seekers and nature lovers alike.
About Rail Corridor Virtual Trail Run
Rail Corridor Virtual Trail Run is thus launched to rekindle the thrills of running through the tract of lush greenery.  While running the entire 26KM corridor belt is not possible due to closure on some parts, one can still make good distance with either running or walking/exploring around.      
That said, runners can choose any good spot along the 26 KM stretch to start their 5KM trail runs.  Some can choose to walk, smell the flowers and take in the fresh air.  However, given the current COVID-19 situation, some may want to play safe by running somewhere near home and as long as it has some evidence of trails, it is perfectly alright too – your safety remains the key priority!
Source: www.nparks.gov.sg
Event available in:
Singapore
No shipping for this event. Refer to self-collection details above.
Shipping option is available at a fee
Important dates
Registration has closed:
Event period: 1 September 2021 until 31 October 2021


You can upload any sessions done within this period, regardless the date of your registration.

Upload closes: 31 October 2021
Categories and Fees
Virtual
Run/Walk
5 km
10 km
24 km
5km / 10km / 24km:
Early Bird rate until 30 Sep 2021: S$22.00
Normal rate: S$24.00
* Price excludes 6% of payment gateway and processing fee
** Shipping fee for Singapore addresses applies
Completion:
What is a Virtual Challenge?
A virtual challenge is a race that you can complete at your own pace and time.
Virtual challenge works exactly the same as any other type of sports events (e.g. running or cycling) but the difference is that the entered race can be completed at any location, either outdoors or indoors on a machine.
All you have to do is register for a race and provide evidence that you have done it. The evidence can be a screenshot of your running/fitness app, a photo of the machine screen etc. Do check out specific instructions of the event you join for more information.

Virtual races are a great way to stay fit and active all year round, run for good causes and get awesome medals and other entitlements for your participation!
Entitlements
Runner's entitlements
Race Apparel
Finisher Medal
e-Certificate
A digital copy of RUN Singapore magazine
Event apparel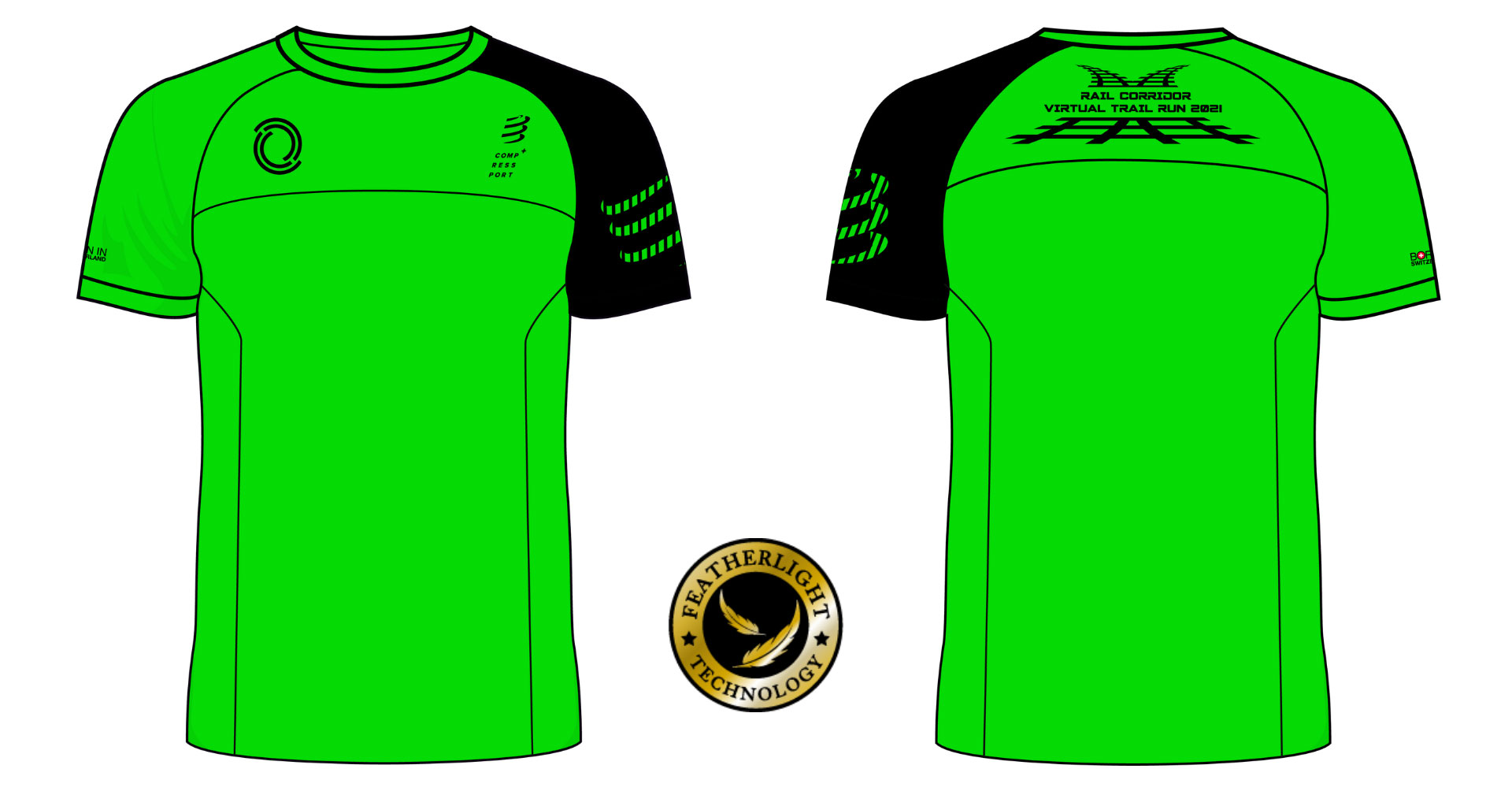 Finisher medals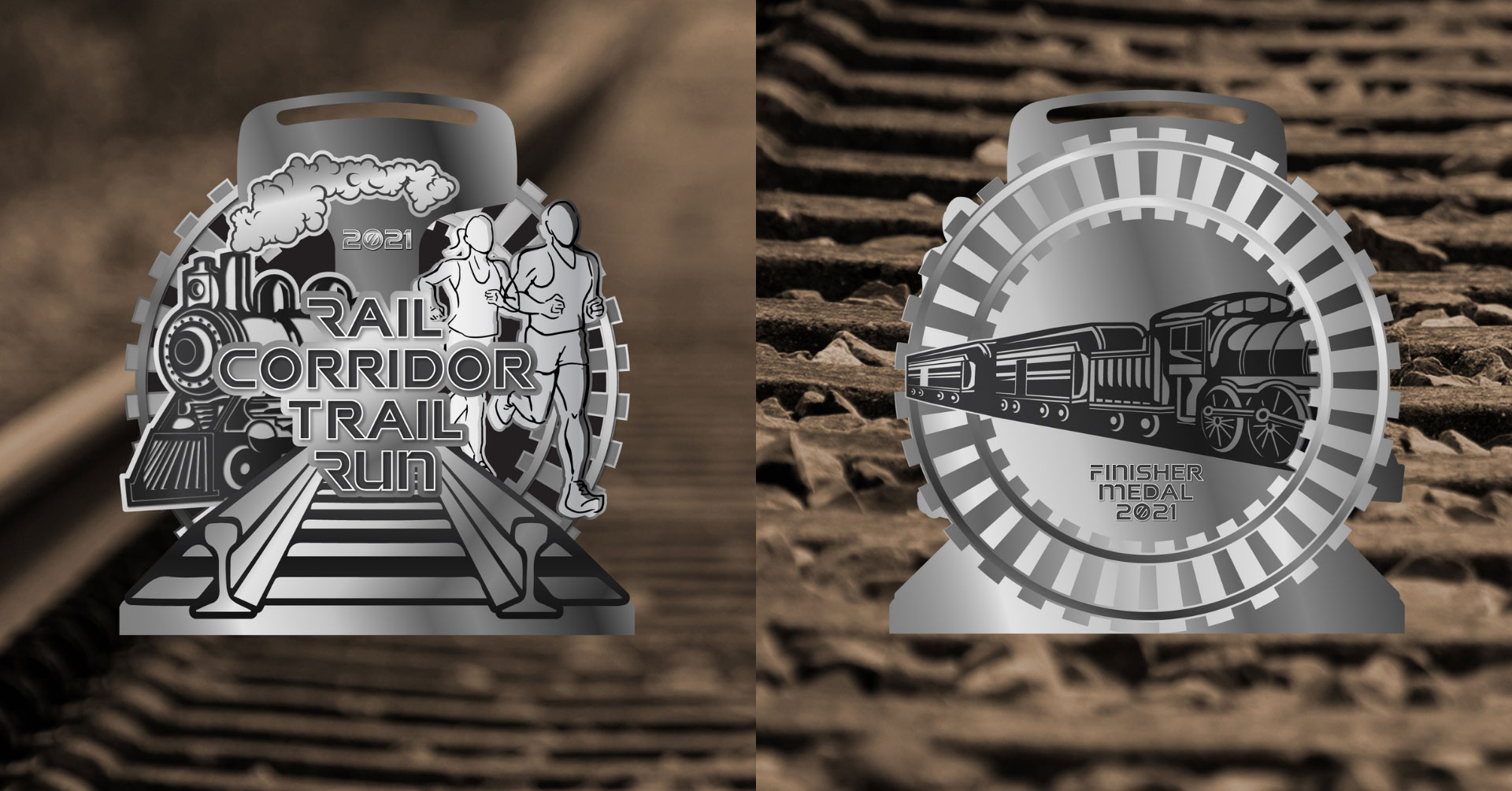 Other entitlements
e-Certificate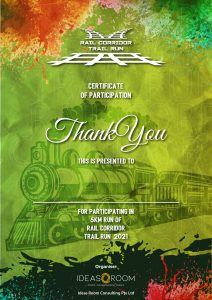 Crazy Add-on Deals
Upload
Uploading has closed.
You can contact the organiser at: info@ideas-room.com
Thank you.
T&Cs
Terms and Conditions:
You will receive a confirmation mail upon signing up successful for the event
Race entitlement includes a limited edition Rail Corridor run tee (with stitching design), a uniquely designed finisher medal, a digital copy of RUN Singapore magazine, and the e-Certificate upon completion of the run.
Participant has to run along the idyllic rail corridor belt and take part in our "Run & Shoot" contest. However, given the current COVID-19 situation, you can choose to run anywhere (stay safe)
Set up your GPS run app on your mobile & start running. When the run is completed, save the data and submit the screenshot of the data to the given link provided by the confirmation mail by 4 Nov 2021 before 2359hrs
Submission by 30 Sep, ​medal and tee will be mailed out latest by 31 Oct 2021
Submission by 4 Nov, ​medal and tee will be mailed out latest by 30 Nov 2021
The self-collection option is FREE. You will be notified on the schedule to collect your entitlement once they are ready. Kindly drop an email to info@ideas-room.com for inquiry or to make an alternate if there is a last-minute change of plan.
You can also choose for a postage delivery via normal mail to your registered address at $2 per delivery.
Entitlement will be ready for collection or post-out based on the above schedule (point 5).
There will be no refund after registration has been confirmed and payment made.
The registration rate excludes 6% payment gateway and processing fee.
For questions regarding this event, please contact the organiser at: info@ideas-room.com