Run It Forward 2021 with LKCMedicine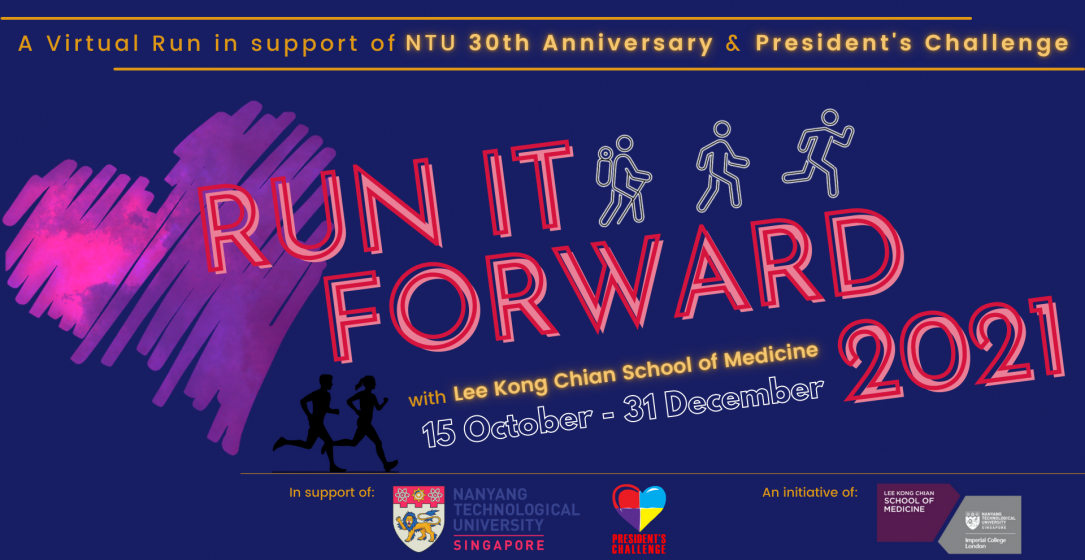 Register
Registration is no longer available. Thank you.
Event Info
General information
About the Event
Run It Forward 2021 with LKCMedicine is a virtual run proudly organised by Lee Kong Chian School of Medicine, Nanyang Technological University. The School aims to pay it forward and help the disadvantaged communities in Singapore affected by the COVID-19 pandemic through its support of President's Challenge and its 92 beneficiaries. 2021 being NTU's 30th anniversary, Run It Forward 2021 will also be supporting NTU Priorities Fund which was established in 2020 to help students affected by COVID-19. During these challenging times, LKCMedicine also wants to highlight the importance of mental and physical wellbeing through the adoption of enjoyable and healthy exercise.
About Lee Kong Chian School of Medicine
The Lee Kong Chian School of Medicine (LKCMedicine), a partnership between Nanyang Technological University, Singapore (NTU Singapore) and Imperial College London (Imperial), is training a generation of doctors who will put patients at the centre of their exemplary medical care. The School's primary clinical partner is the National Healthcare Group, a leader in public healthcare recognised for the quality of its medical expertise, facilities and teaching. The School, named after local philanthropist Tan Sri Dato Lee Kong Chian, was officially opened on 28 August 2017 by Deputy Prime Minister Mr Teo Chee Hean. LKCMedicine aims to be a model for innovative medical education and a centre for transformative research.
Graduates of the five-year undergraduate medical degree programme that started in 2013 will have a strong understanding of the scientific basis of medicine, along with interdisciplinary subjects, including technology, data science and the humanities. Its first doctors graduated in 2018 with a Bachelor of Medicine and Bachelor of Surgery (MBBS), awarded jointly by NTU and Imperial.
For more information, please visit: http://www.lkcmedicine.ntu.edu.sg
Entitlements Collection
Please note that there will be no shipping of entitlements for this event. Self-collection details are as such:
Date: To be confirmed
Time: To be confirmed
Venue: To be confirmed
Event available in:
Singapore
No shipping for this event. Refer to self-collection details above.
For registrations made after 30 September 2021, the race entitlements will be subject to availability of stock.
Important dates
Registration has closed:
Event period: 15 October 2021 until 31 December 2021


You can upload any sessions done within this period, regardless the date of your registration.

Upload closes: 3 January 2022
Categories and Fees
Virtual
Run/Walk
5 km
30 km
300 km (Individual / Team of 4)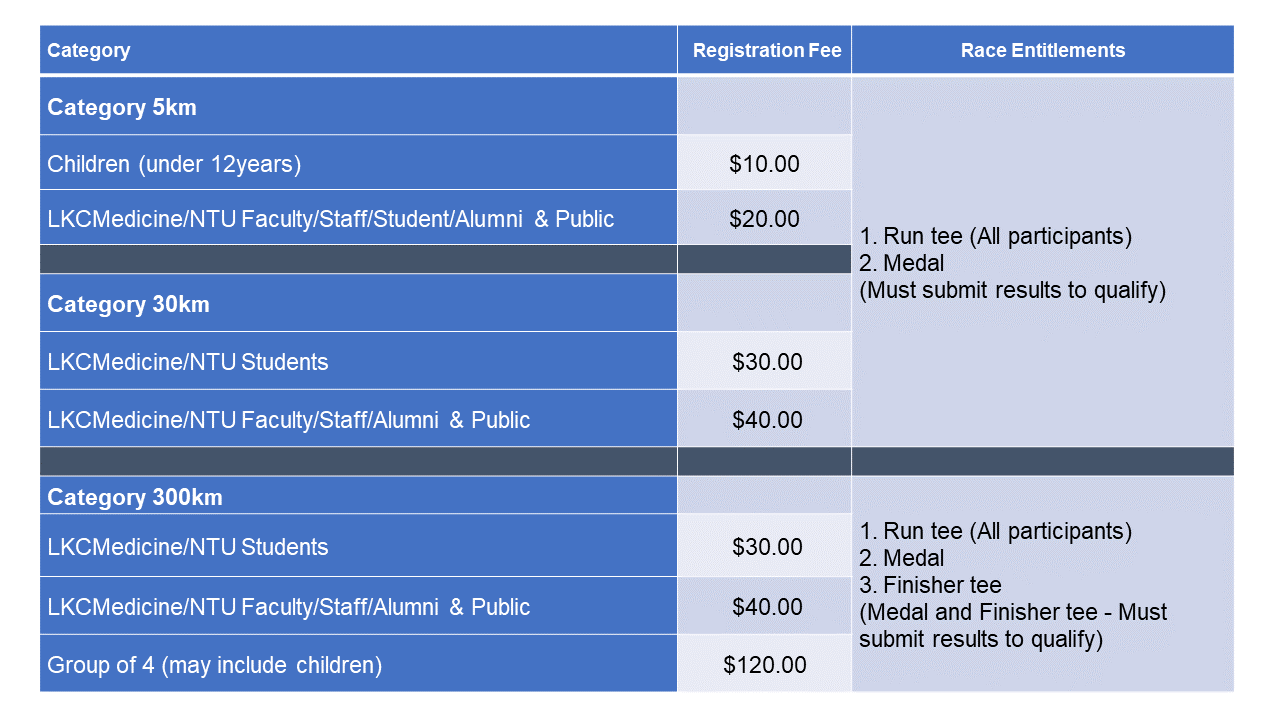 Completion:
What is a Virtual Challenge?
A virtual challenge is a race that you can complete at your own pace and time.
Virtual challenge works exactly the same as any other type of sports events (e.g. running or cycling) but the difference is that the entered race can be completed at any location, either outdoors or indoors on a machine.
All you have to do is register for a race and provide evidence that you have done it. The evidence can be a screenshot of your running/fitness app, a photo of the machine screen etc. Do check out specific instructions of the event you join for more information.

Virtual races are a great way to stay fit and active all year round, run for good causes and get awesome medals and other entitlements for your participation!
Entitlements
Runner's entitlements
Race Apparel
Finisher Medal
Finisher T-Shirt (For 300km Finishers only)
Event apparel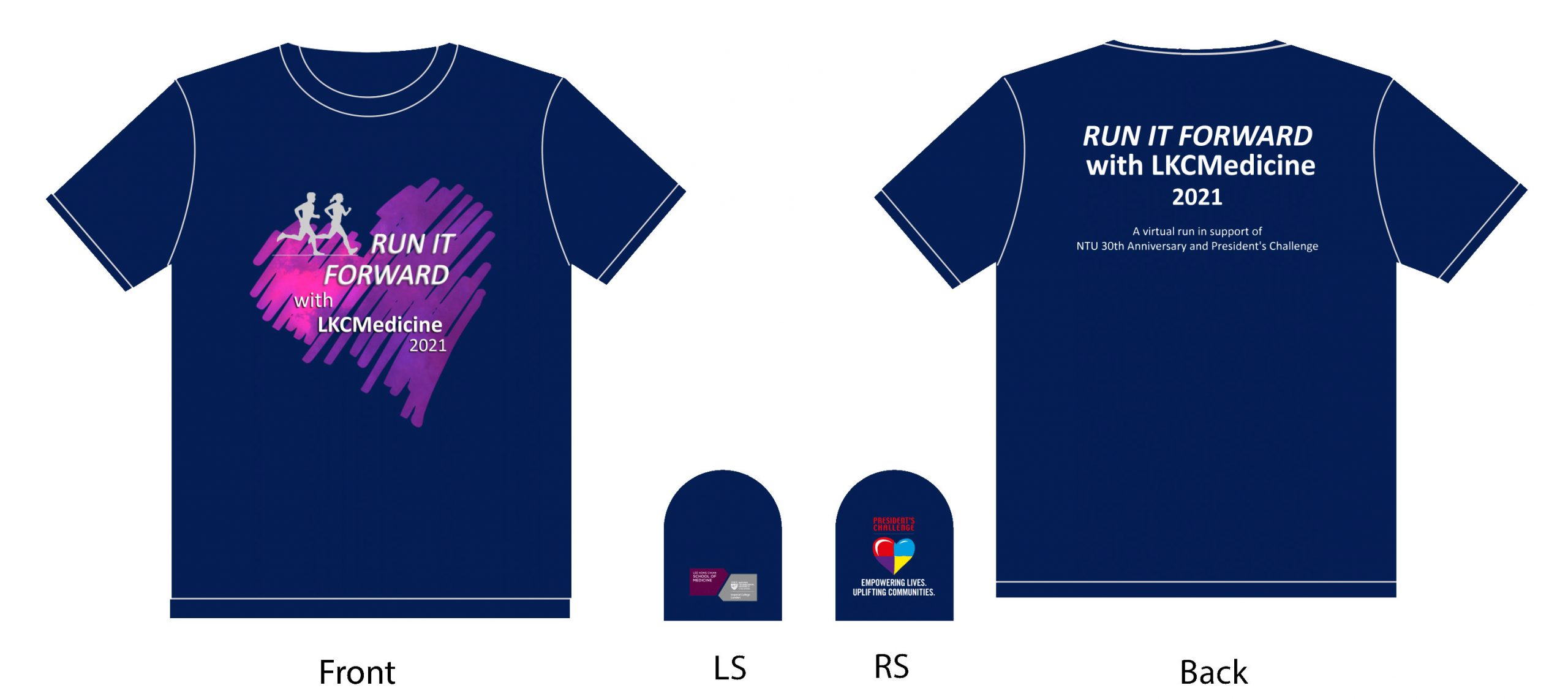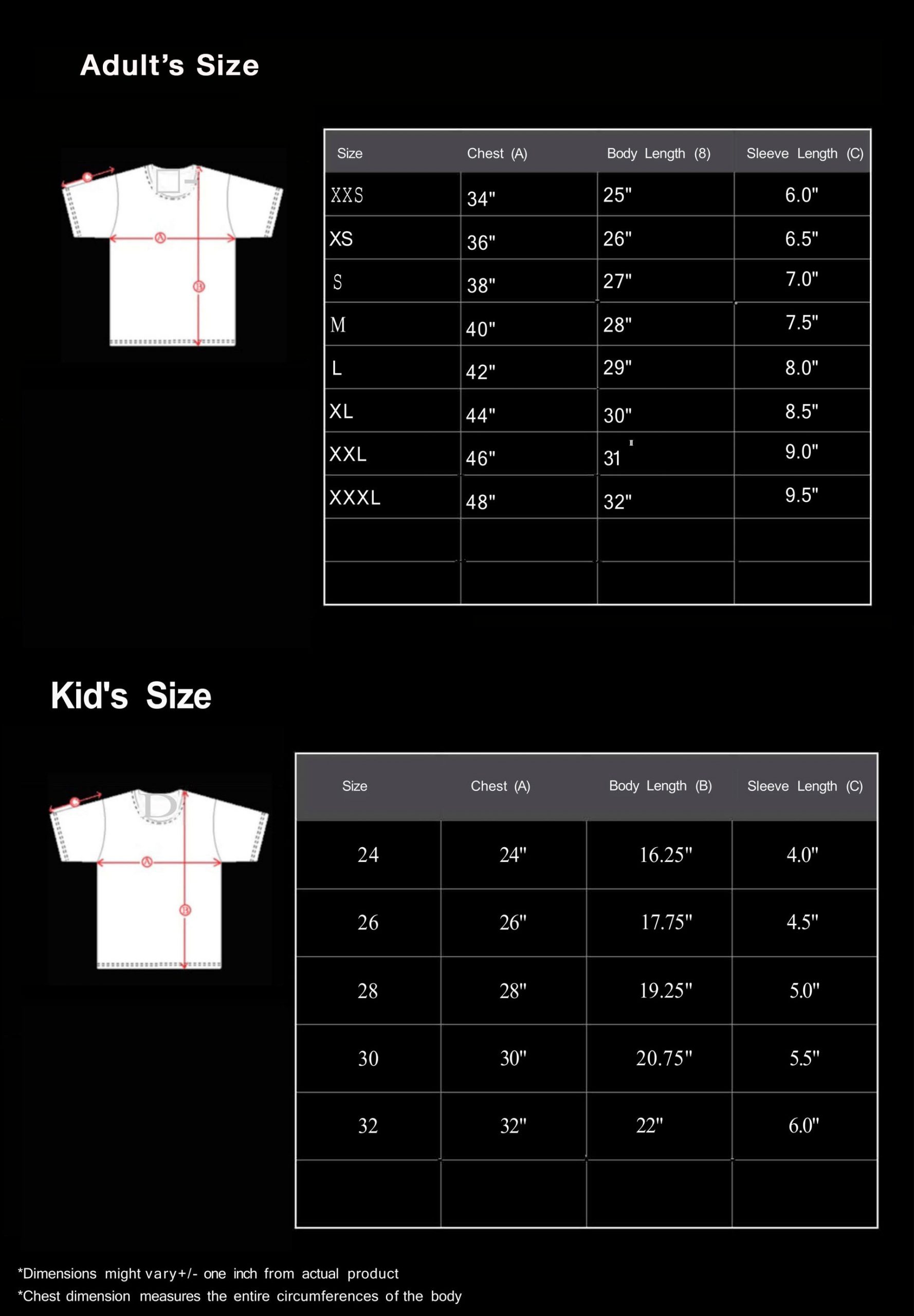 Finisher medals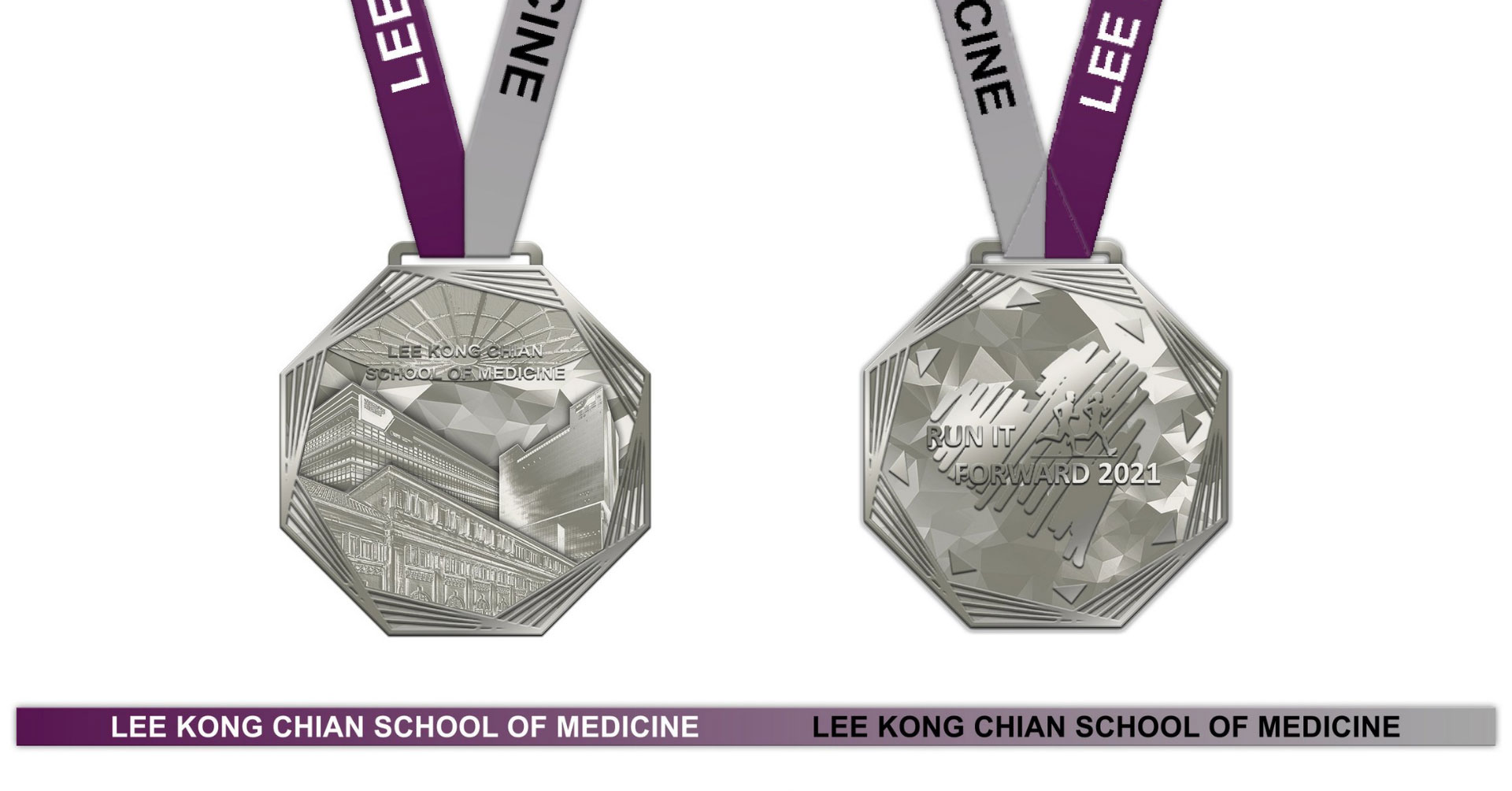 Upload
Uploading has closed.
You can contact the organiser at: support@justrunlah.com / lkcmed-runitforward@ntu.edu.sg
Thank you.
Leaderboard
300 km Category
Individual
wpDataTable with provided ID not found!
Group of 4
wpDataTable with provided ID not found!
30 km Category
wpDataTable with provided ID not found!
5 km Category
wpDataTable with provided ID not found!
For questions regarding this event, please contact the organiser at: support@justrunlah.com / lkcmed-runitforward@ntu.edu.sg