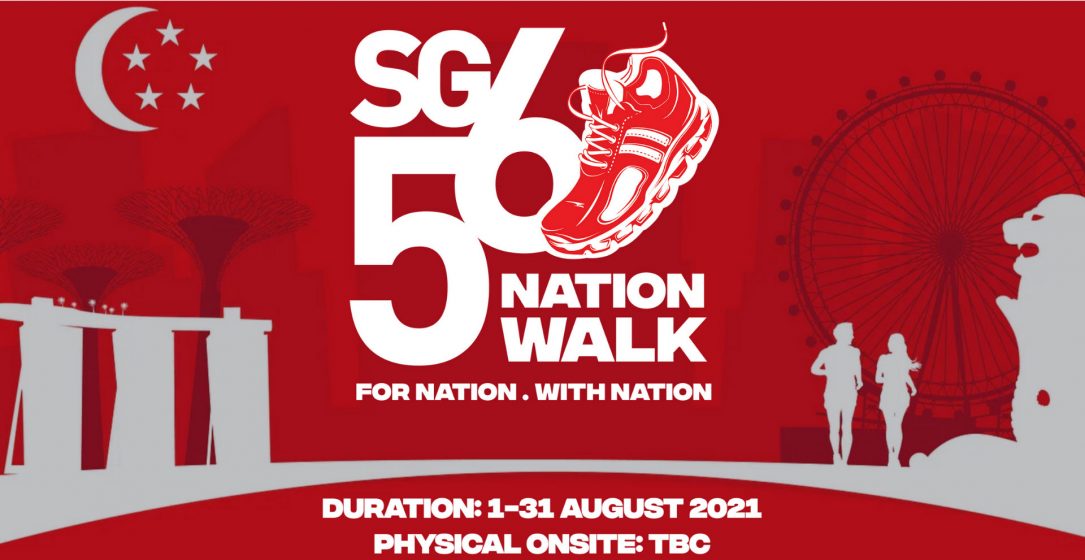 Register
Registration is no longer available. Thank you.
Event Info
General information
For Nation, With Nation!
Hooray!  We will be 56 on 9 Aug this year, young for a nation with lofty aspirations to make our city most livable and harmonious.  A shout out to all Singaporeans – let us come together and do a 5.6KM virtual nation walk during the month of August to commemorate Singapore's 56th birthday.
It has been another challenging period that has kept us on our toes but come what may, a special day like this should not deter us from doing something meaningful for our country as long as we abide to safe distancing measures while outside.  For extra precaution, you can even choose to do the walk on treadmill in the comfort of your home.  Indoor or outdoor, it's perfectly fine with us.  So, let's do it.  One for all; all for one – Majulah Singapura!  
About The Virtual Walk
This is a virtual walk at your own pace and own time within Singapore.  Choose a safe venue for your walk.  Remember to keep a safe distance from others and do wear your mask during your walk.  Simply clock your distance on your GPS device and submit the result to the link provided.    
Commencement Period For Virtual Nation Walk
The virtual nation walk will run for one month from 1st to 31 August 2021.  Select a day for the walk and the distance is 5.6KM only.    
Race Entitlement
All participants will get our Limited Edition SG56 Medallion as part of their race entitlements.  Simply add-on S$12 for our uniquely designed red hot event tee and S$10 for our 3-layer re-usable mask to complete 2021 national day collection.  
E-cert will be issued to every participant who has completed the nation walk.    
Organised by Ideas Room Consulting Pte Ltd, SG56 Nation Walk is a blended event supported by SportSG.  This is For The Nation, With The Nation!     
Event available in:
Singapore
No shipping for this event. Refer to self-collection details above.
Shipping option is available at a nominal fee
Important dates
Registration has closed:
Event period: 1 August 2021 until 31 August 2021


You can upload any sessions done within this period, regardless the date of your registration.

Upload closes: 2 September 2021
Categories and Fees
Usual Price: S$9.00
Special rate of S$5.60 - Limited slots when you use promo code SG56WALK
* Prices exclude 6% of payment gateway and processing fee
** Shipping fee for Singapore addresses applies
Completion:
What is a Virtual Challenge?
A virtual challenge is a race that you can complete at your own pace and time.
Virtual challenge works exactly the same as any other type of sports events (e.g. running or cycling) but the difference is that the entered race can be completed at any location, either outdoors or indoors on a machine.
All you have to do is register for a race and provide evidence that you have done it. The evidence can be a screenshot of your running/fitness app, a photo of the machine screen etc. Do check out specific instructions of the event you join for more information.

Virtual races are a great way to stay fit and active all year round, run for good causes and get awesome medals and other entitlements for your participation!
Entitlements
Runner's entitlements
e-Certificate
Limited Edition SG56 Medallion
SG56 Celebratory Tee (Add On Purchase @ $12) - Best Seller
SG56 3-layer re-usable mask (Add On Purchase @ $10)
SG56 Red or White Wine Bundle (Add On Purchase @ $56)
Event apparel
SG56 Celebratory Tee (Add On Purchase @ $12) –
Best Seller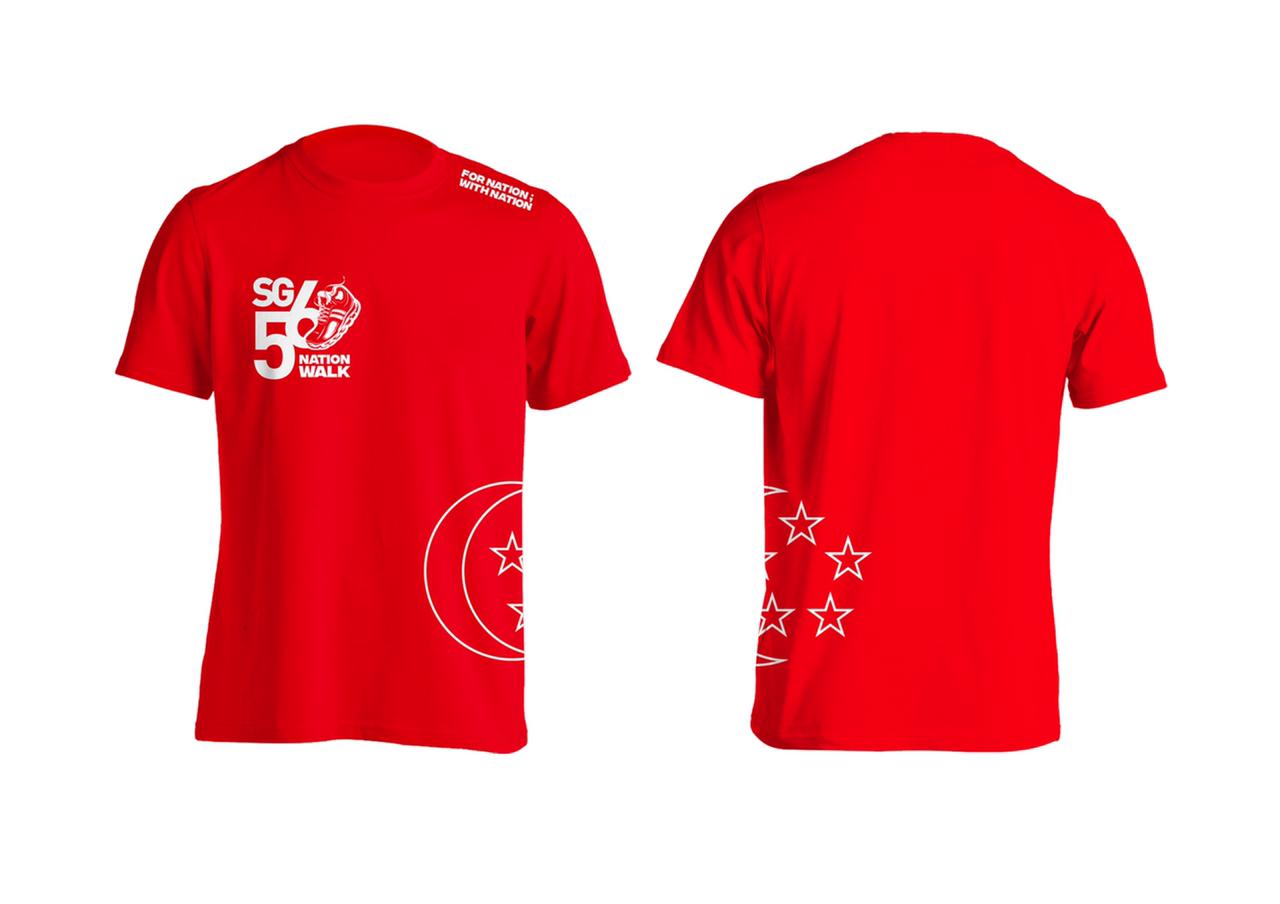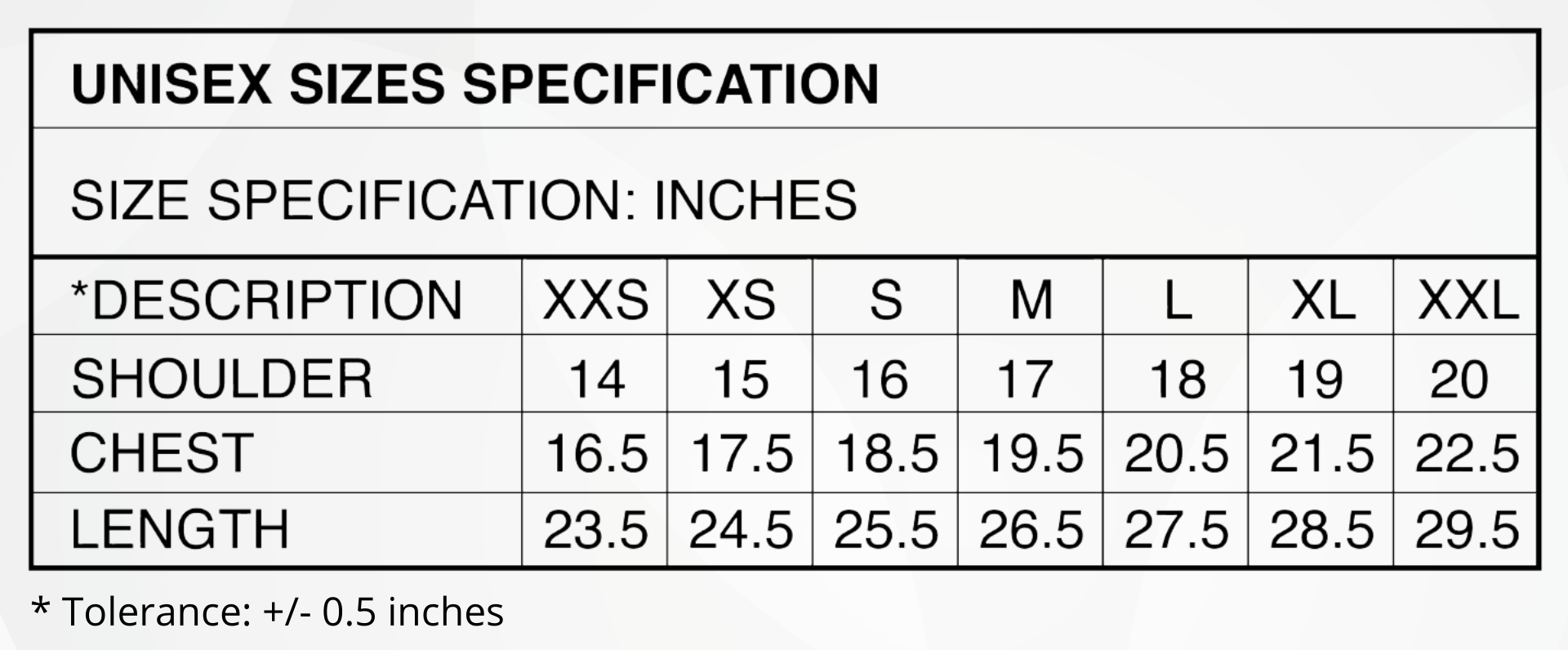 Finisher medals
SG56 Coin Memento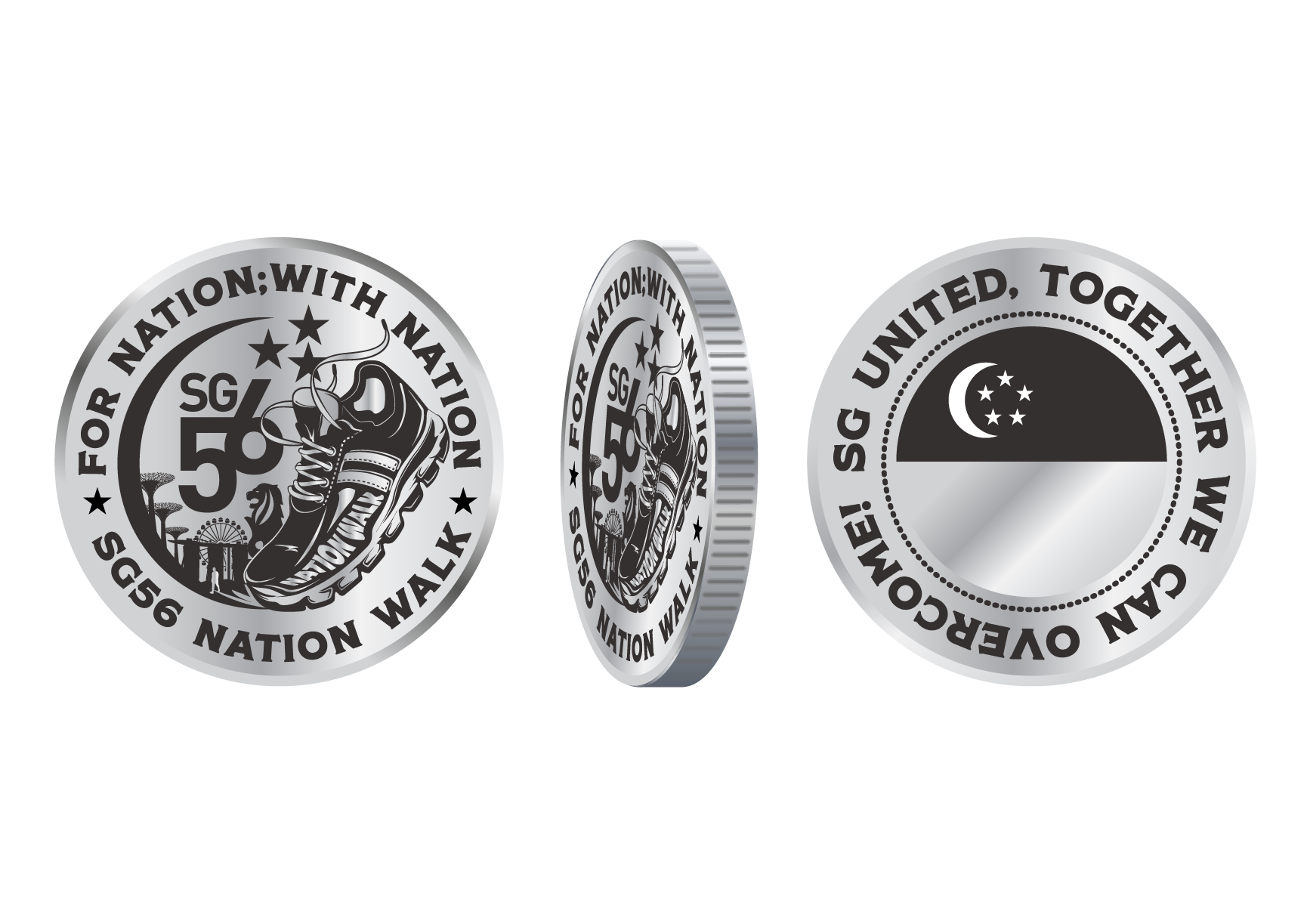 Other entitlements
e-Certificate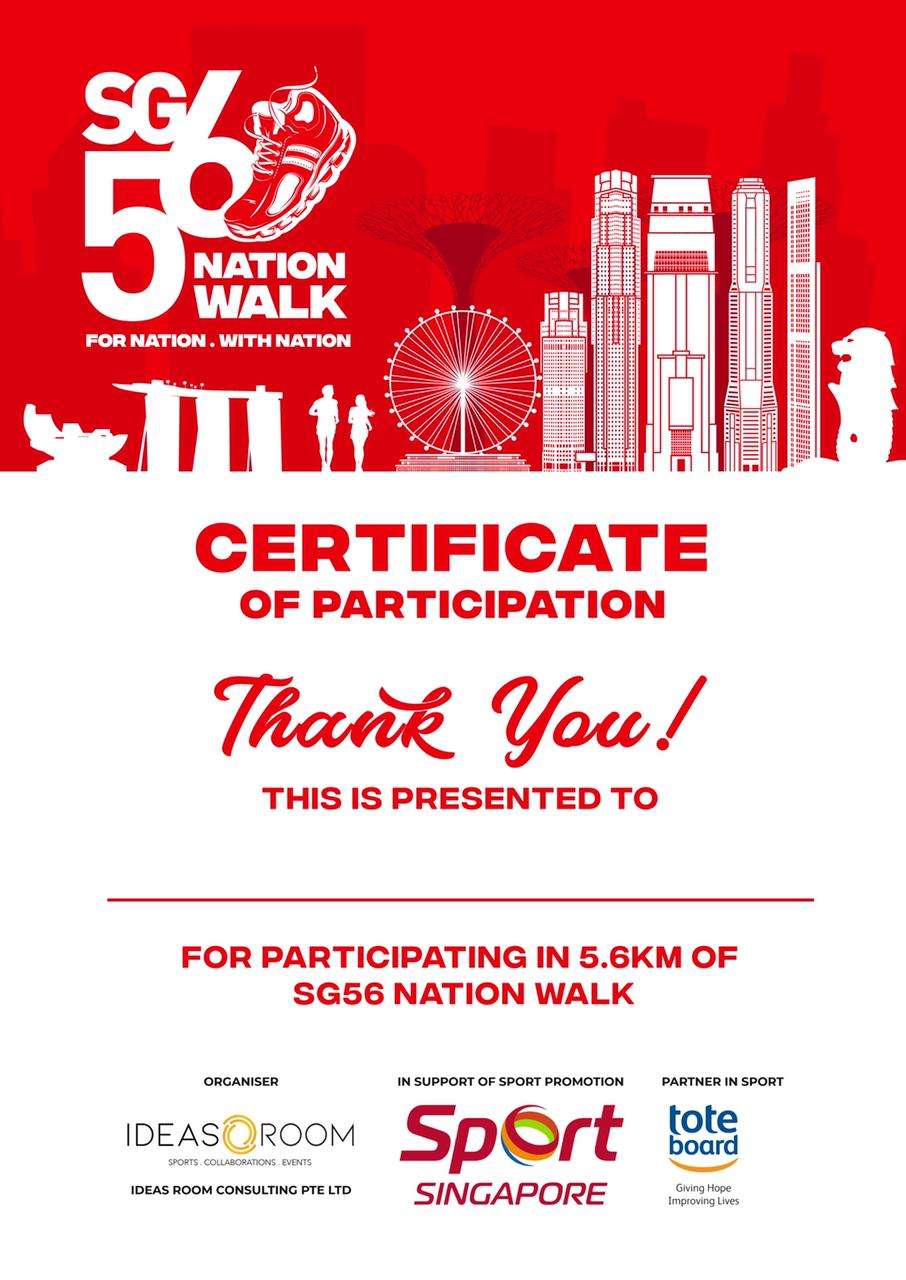 SG56 3-layer re-usable mask (Add On Purchase @ $10)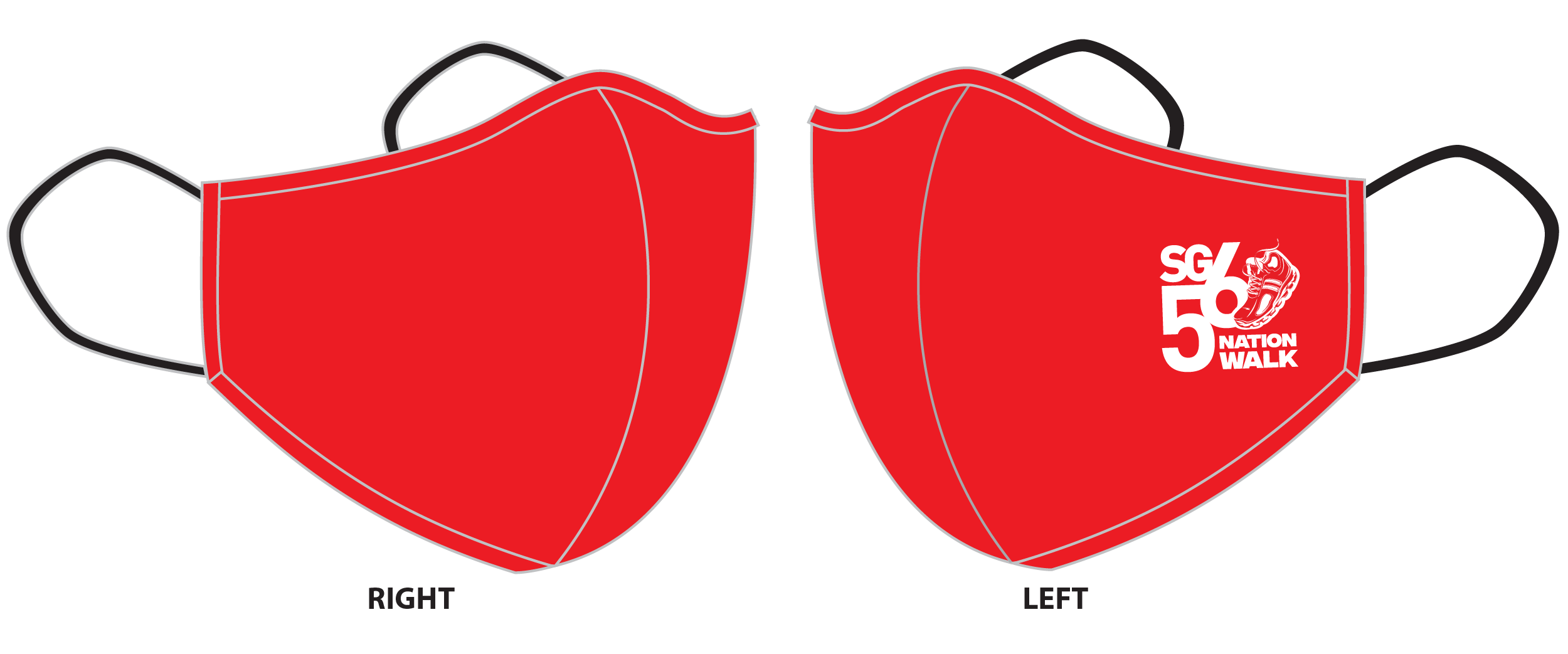 SG56 Red or White Wine Bundle (Add On Purchase @ $56)
Upload
Uploading has closed.
You can contact the organiser at: info@ideas-room.com
Thank you.
T&Cs
Terms and Conditions:
Participant needs to walk in Singapore.
When the walk is done, save the data
Submit the walk data on the given link in your confirmation slip by 31 Aug 2021
Self collection is FREE. You will be notified on the schedule to collect your entitlement once they are ready. Kindly drop an email to info@ideas-room.com for enquiry or to make arrangement for a revised collection time.
Entitlement will be ready for collection after the end of event*.
Alternatively, you can choose for a postage delivery to your registered address at $2 per delivery.
There will be no refund after registration has been confirmed.
The registration rate excludes 6% of payment gateway and processing fee.
* To reduce wastage and support sustainability initiatives, please note that the entitlements are only sent for production after the end of the event (at the end of that particular month). An email will be sent out to your registered email when the entitlements are ready for collection.
For questions regarding this event, please contact the organiser at: info@ideas-room.com