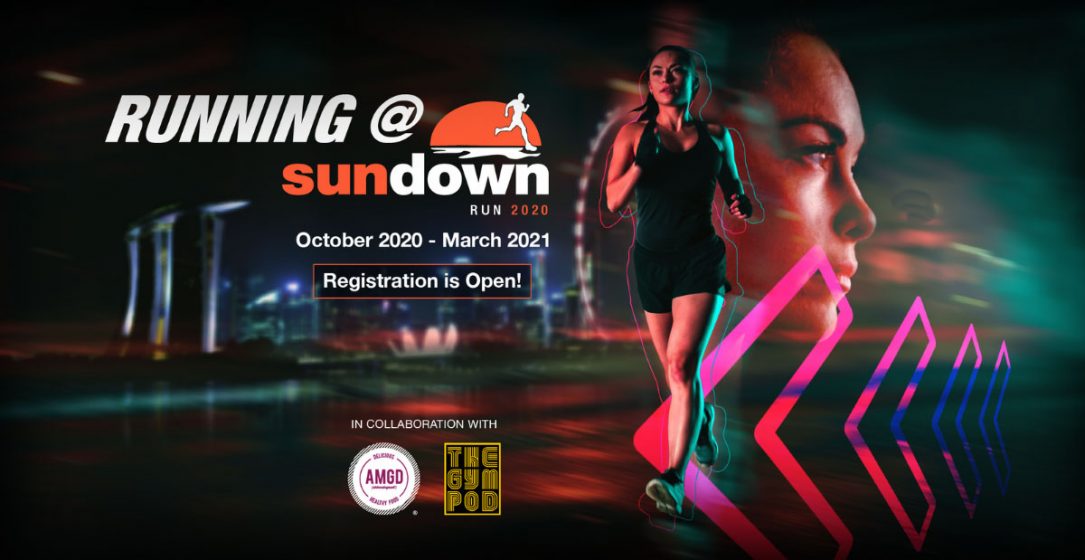 Register
Event Info
General information
A new initiative and a fresh formula! RUNNING AT SUNDOWN encourages you and your team to run, jog, walk or even use a treadmill be it in the park, at home or at the gym. The location and pace are entirely up to you! You are your own push factor in this judgment-free-zone. Sundown Marathon Ambassador, Dr Ben Tan says "I hope to promote not only running, but also the safe and sustainable way to go about it".
Simply register and run at your own pace at your own time. Track your progress alongside other teams.
You can expect every event to have a different theme. Get your laces ready, we up your experience from month to month and there are limited exclusive entitlements for each month! For the first time, Sundown will have an immersive, gamified experience too. Partnering with The Gym Pod, we will put you to the test and you can challenge yourself and win prizes along the way. What are you waiting for?
*Participation of this virtual run is separate from the cancelled Sundown Marathon in May 2020.
Event Periods
Event 1: 1 – 31 October 2020
Event 2: 1 – 30 November 2020
Event 3: 1 – 31 December 2020
Event 4: 1 – 31 January 2021
Event 5: 1 – 28 February 2021
Event 6: 1 – 31 March 2021
Self-Collection Option

1) Self-collection is FREE. Please refer to https://bit.ly/2RLnrhU for more information.
2) November entitlements will be ready for collection in December.
Please refer to https://bit.ly/2RLnrhU for collection schedule updates.
3) For those who missed the collection windows for the October entitlement, email us at media@sundownmarathon.com
Delivery Option
1) Sign up for an AMGD Pass (www.amgd.sg) and your entitlements can also be delivered together with your AMGD meals. Use Promo code: AMGDSD15% for 15% off AMGD Passes.
2) Alternatively, pay a fee of $6 for entitlements to be delivered to your doorstep (separate from registration fees).
Event available in:
Singapore
Entitlements ship from: Singapore
Option to choose self-collection of entitlements to save on postage charges
Important dates
Registration closes: 31 March 2021
Event period: 1 October 2020 until 31 March 2021


You can upload any sessions done within this period, regardless the date of your registration.

Upload closes: 31 March 2021
Shipping starts on: 16 October 2020
Categories and Fees
- Each event: S$8.00 per person*
(Minimum age requirement: 18 years old as of 1 Oct 2020. Any participant below the age of 18 is required to seek parental/guardian consent and complete the relevant indemnity and declaration forms when registering online failing which the Race Organiser reserves the right to disqualify the participant)
* Minimum 2 person per team, maximum 5 persons per team
Completion:
What is a Virtual Challenge?
A virtual challenge is a race that you can complete at your own pace and time.
Virtual challenge works exactly the same as any other type of sports events (e.g. running or cycling) but the difference is that the entered race can be completed at any location, either outdoors or indoors on a machine.
All you have to do is register for a race and provide evidence that you have done it. The evidence can be a screenshot of your running/fitness app, a photo of the machine screen etc. Do check out specific instructions of the event you join for more information.

Virtual races are a great way to stay fit and active all year round, run for good causes and get awesome medals and other entitlements for your participation!
Entitlements
Runner's entitlements
Event 1: Face Mask
Event 2: Sundown Singlet (Green)
Event 3: Face Mask (with green stripes)
Event 4: Sundown Singlet (Yellow)
Event 5: Face Mask (with yellow stripes)
Event 6: Sundown T-Shirt (Red)
Sundown Drawstring Bag (worth S$12.90) if you sign up for all 6 events
Event apparel
Sundown Singlet – Green (Event 2)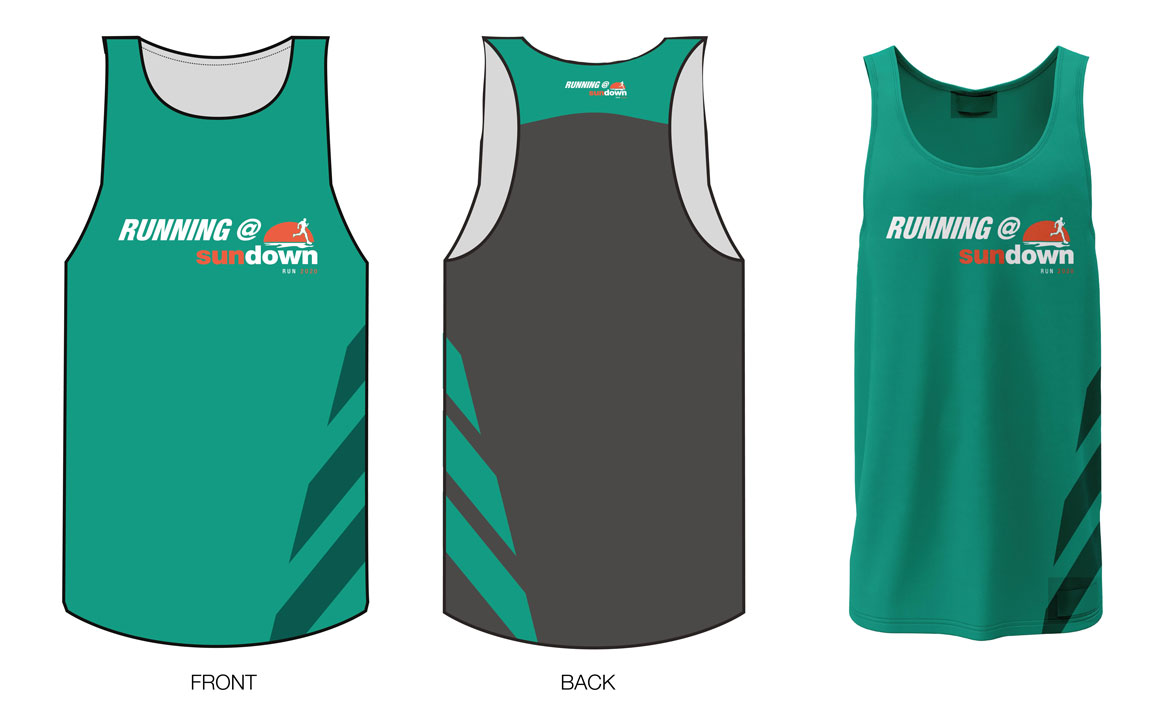 Sundown Singlet – Yellow (Event 4)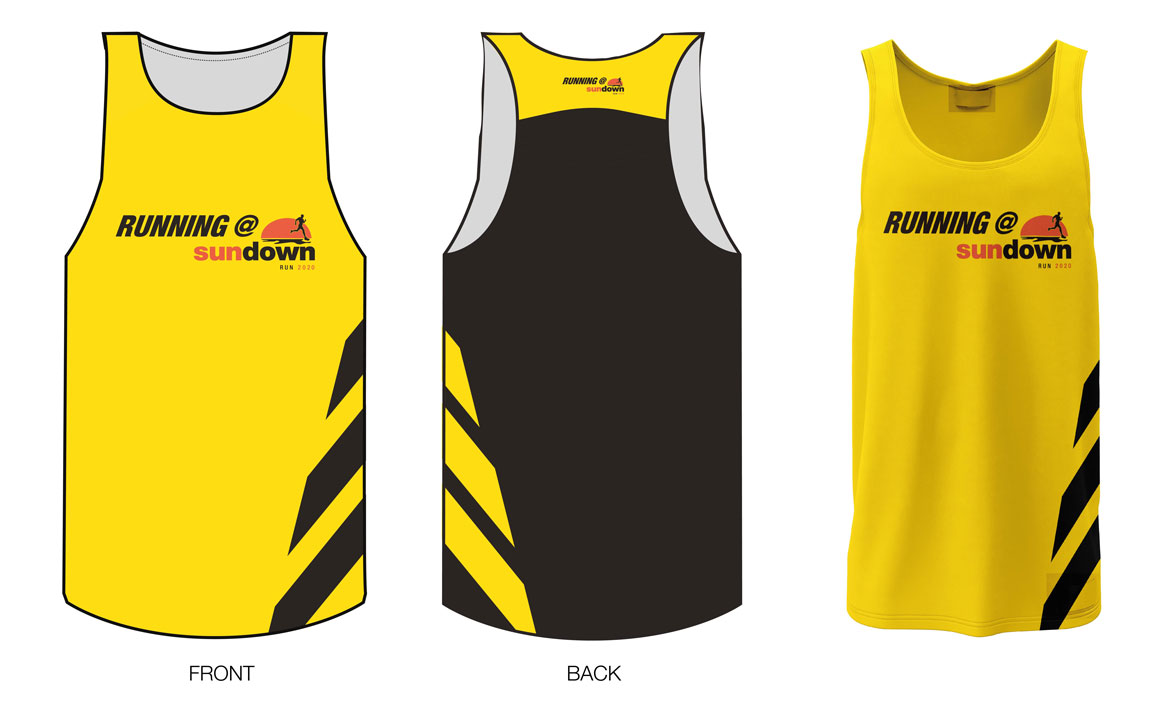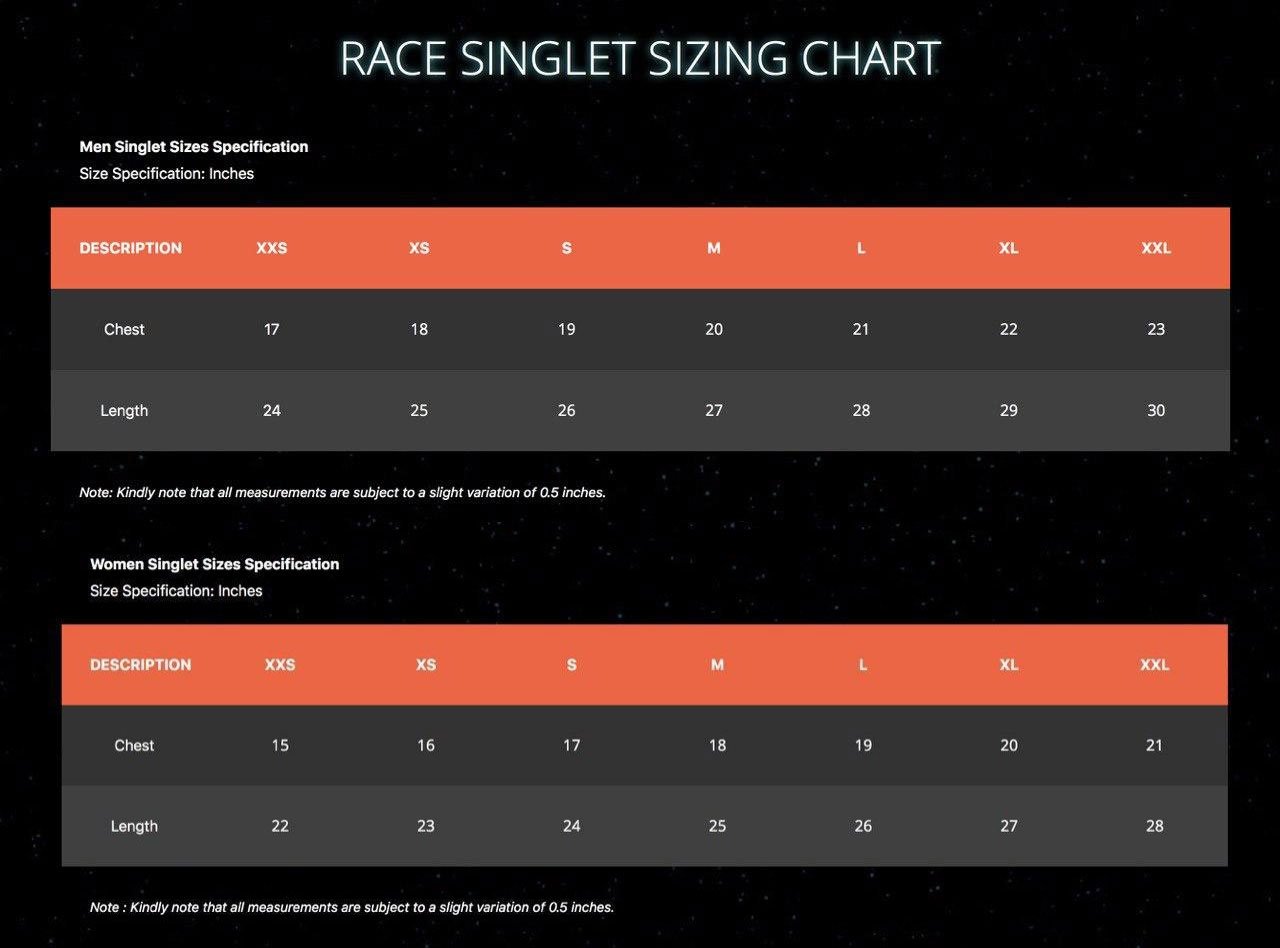 Sundown T-Shirt – Red (Event 6)

Unisex Size Chart

Other entitlements
Face Mask (Event 1)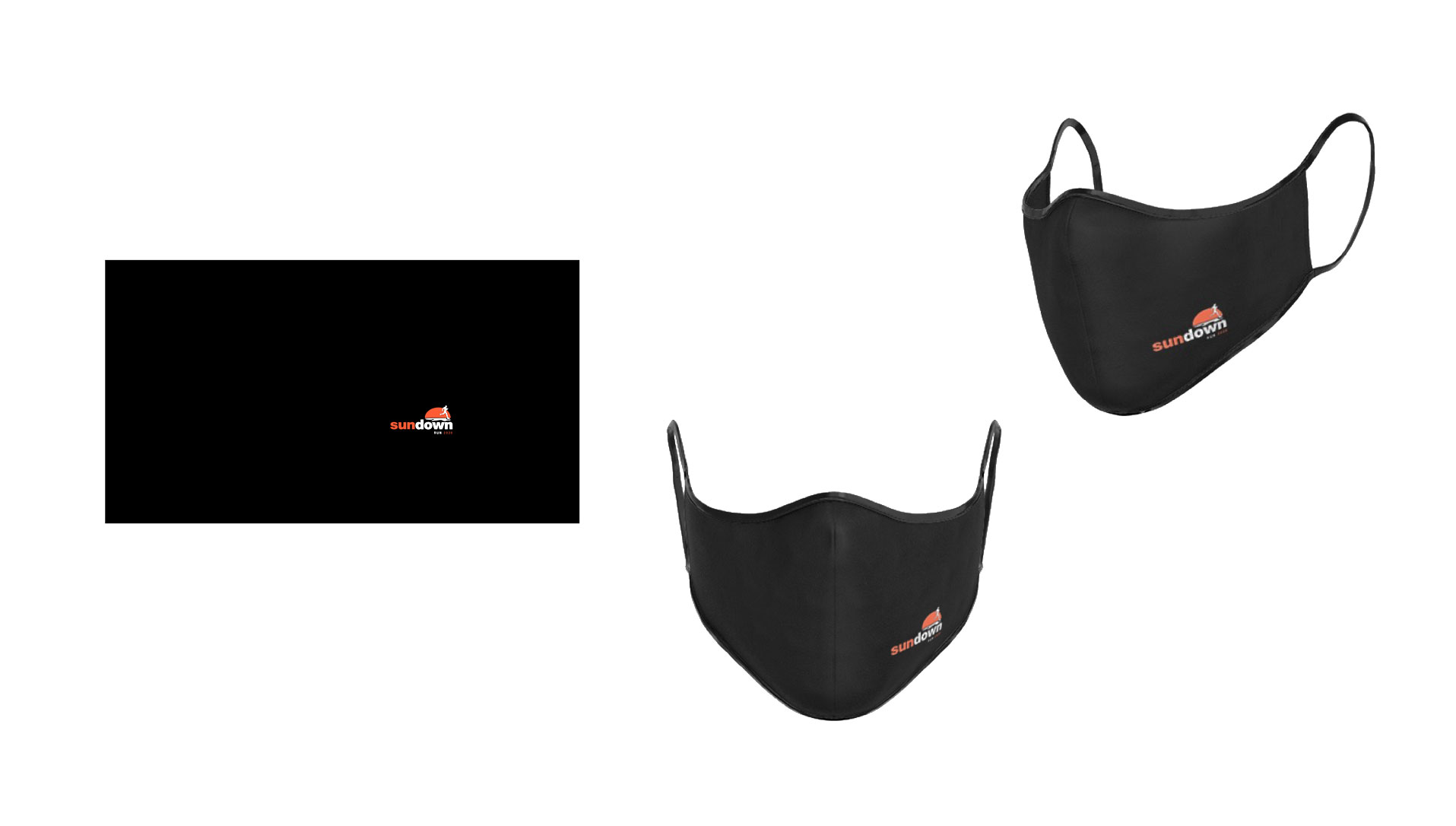 Face Mask – with green stripes (Event 3)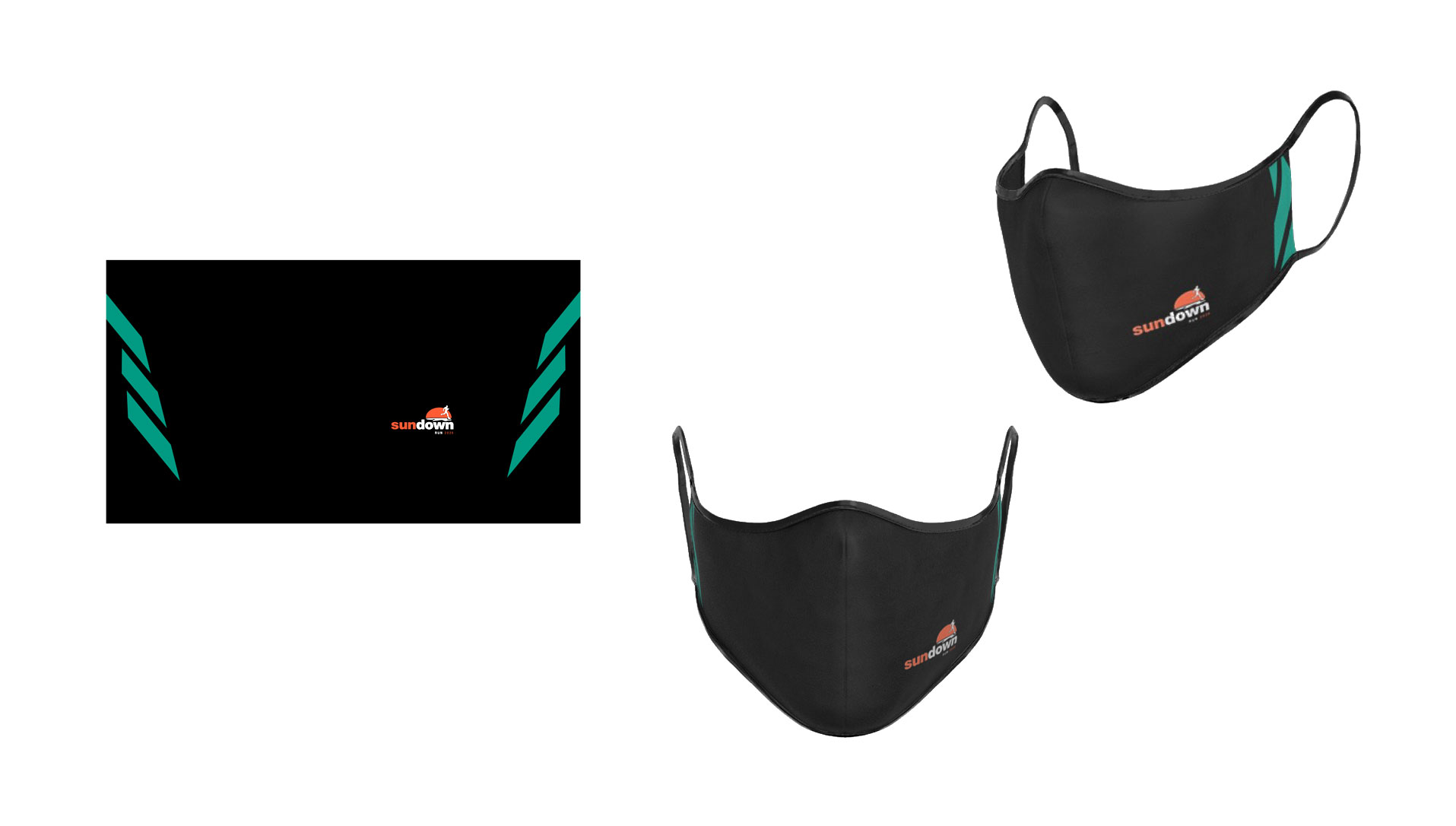 Face Mask – with yellow stripes (Event 5)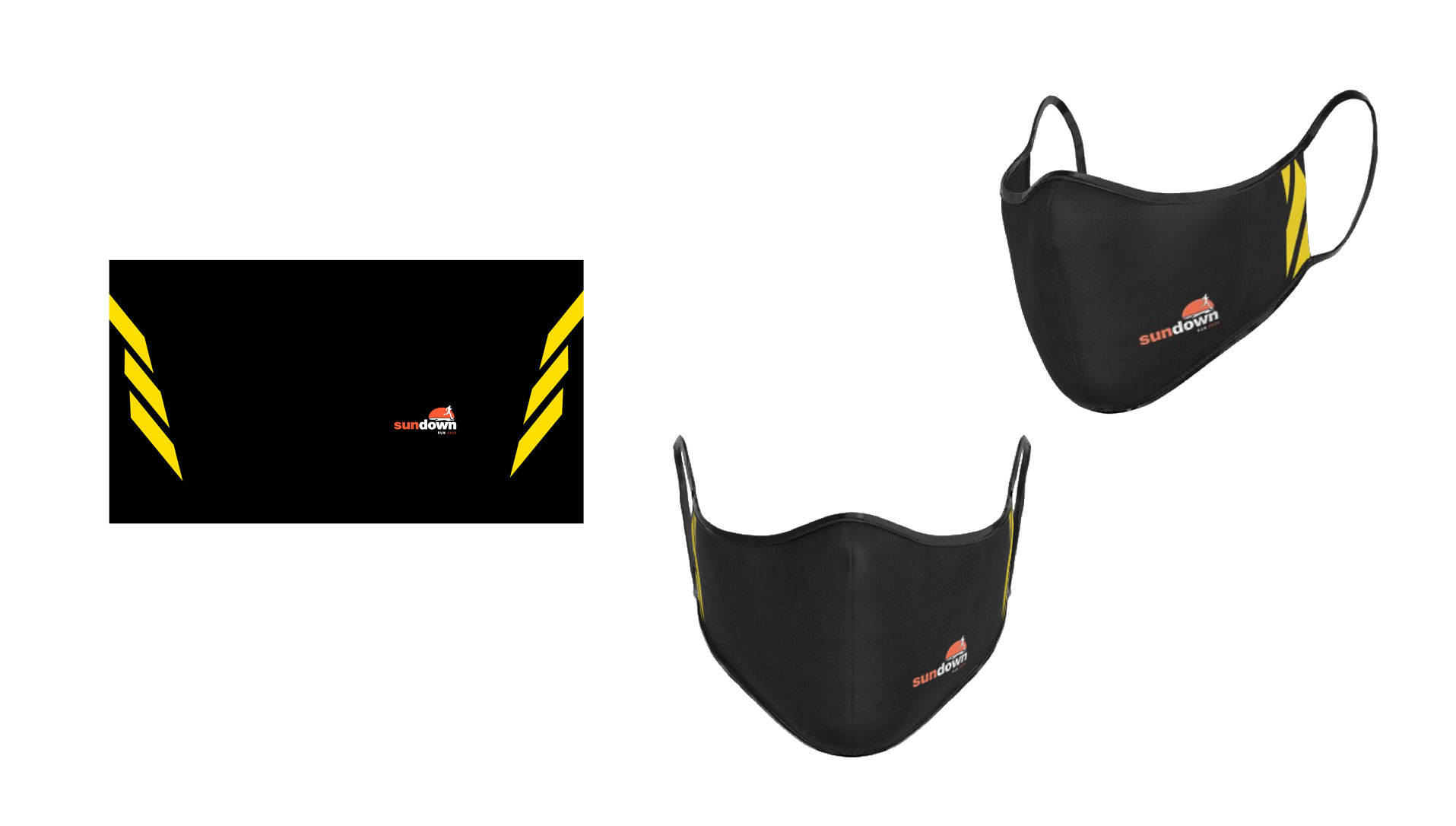 Sign-up for all 6 events and get a FREE drawstring bag worth $12.90 for each member!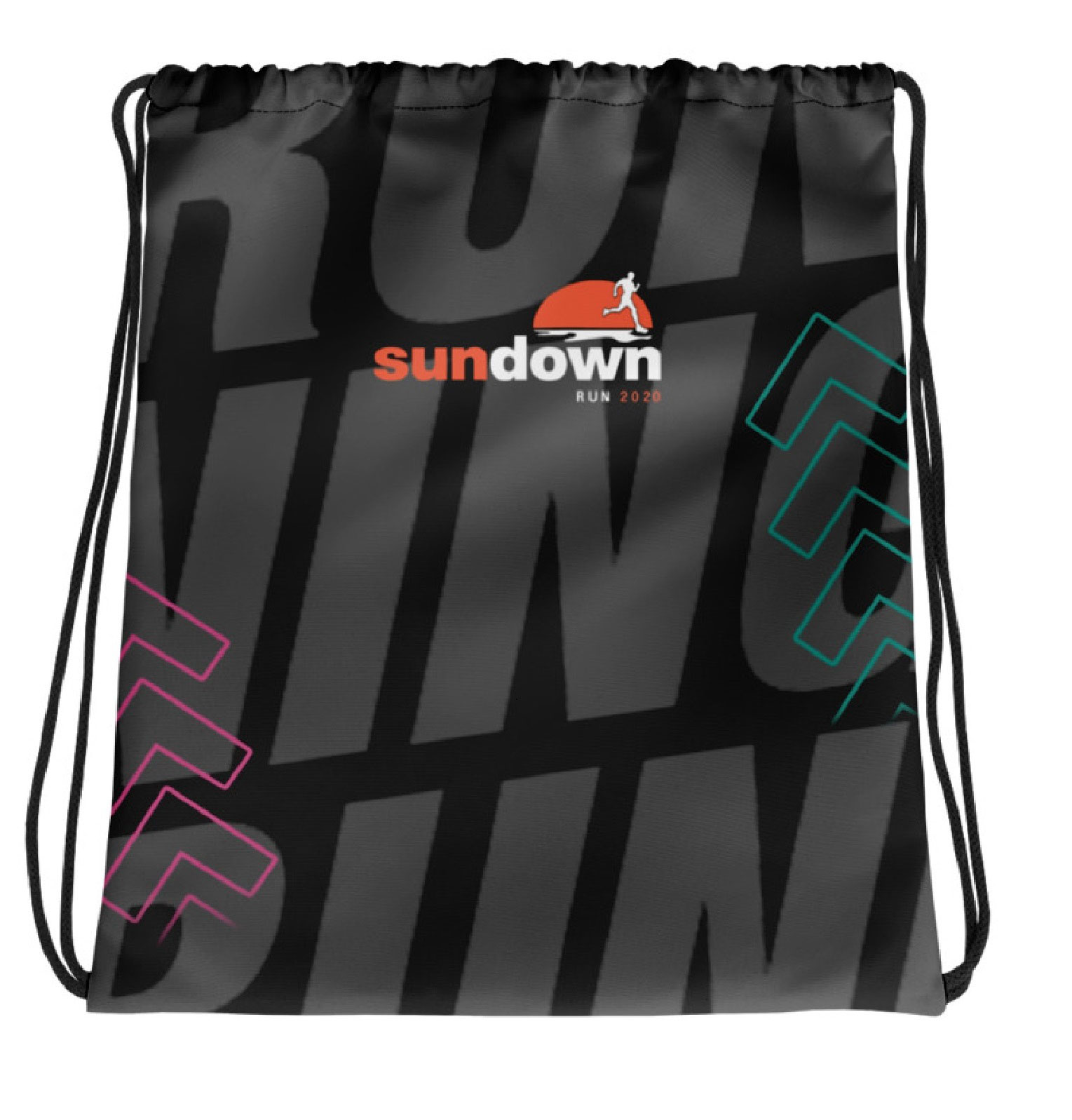 Upload
Leaderboard
For questions regarding this event, please contact the organiser at: support@justrunlah.com / media@sundownmarathon.com