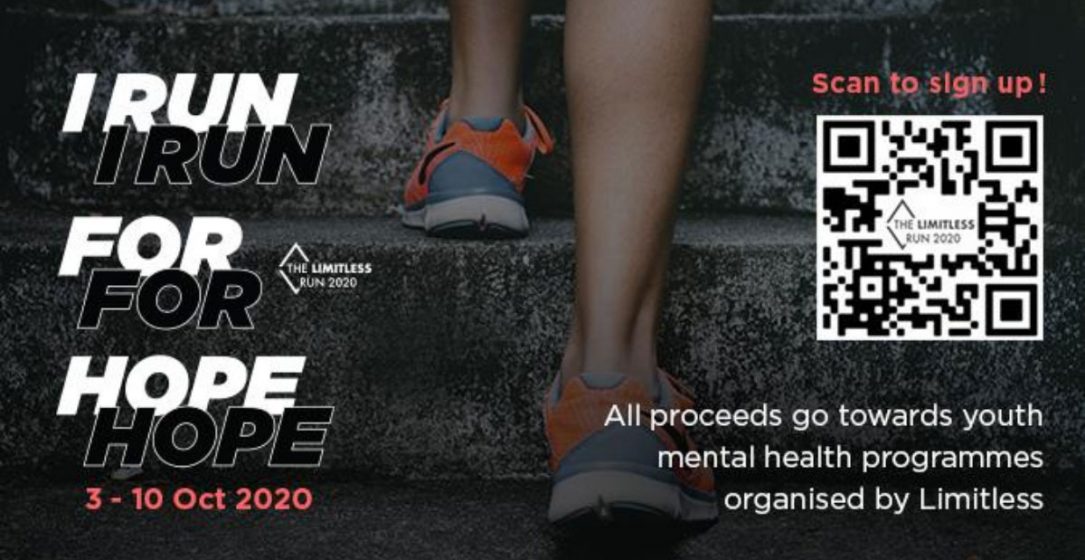 Register
Registration is no longer available. Thank you.
Event Info
General information
RACE PACK COLLECTION DETAILS
Date: 21 September 2020 to 9th October 2020 (Monday – Sunday)
Time: You can select your preferred time slot(s) during registration
Venue: *SCAPE Hubquarters – 2 Orchard Link, Singapore 237978
* The organiser will contact you separately to confirm your collection details
RUN DETAILS
Age Eligibility: Any age
Date: 3rd October (00:01hrs) to 10th October (23:59hrs) 2020
Category: 5km
Venue: Anywhere at your own convenience, while adhering safe distancing measures
HOW
Participants will be given the opportunity to collect their race packs beforehand. During the run itself, which will be done during Mental Health Awareness Month (October), they are highly encouraged to either live stream or video record their run and upload it to their social media channels.
They will also be encouraged to share Limitless' giving.sg campaign in support of The Limitless Run 2020, where their friends and family members can opt to donate to Limitless. All amassed amounts of funds will go to Limitless (Ltd.).
Participants will use a running app to track and record their time and distance. After finishing their race, they will be required to take a screenshot of their records and send it to us for verification purposes. After verification, our team will proceed to mail participants their medals.
AFTER RACE
Participants will join a Zoom webinar / online panel where we will provide in-depth answers to questions that they may have about mental health in youths.
ABOUT LIMITLESS
Limitless is a nonprofit based in Singapore, that works with youths aged 12 – 25. It was founded with the vision of building hope, empowering the next generation to live purpose-driven lives and to fulfil their potential in life.
With the aim to end powerlessness in youth caused by mental illness, poverty, and social exclusion, Limitless works primarily with young people who struggle with mental health issues. Providing subsidised or pro bono counselling, therapy, and casework for youths who struggle with existing diagnosis, or pre-diagnosed mental health issues. Limitless also actively advocates for youth mental health, through public education programs like it's "It's OK to be Not OK Campaign", and it's "I AM_ Campaign", and works actively with schools to promote mental wellness in youth.
Please check out the fundraising page at https://www.giving.sg/limitless/tlr2020 .
OVERVIEW
HOPE – a word that comes easy to some of us, but to some others, a devastatingly difficult concept to hold on to as they struggle with mental health conditions. Join us as we Run for Hope to fundraise for support for young people struggling with their mental health.
Since 2017, Limitless has been working with youths across Singapore, providing them with support through our helpline and counselling programs. Just last year, we walked journeys with 238 young people, seeing many of them reach personal goals for recovery. This year however, has been a challenge for all of us, with COVID-19 hurting jobs, incomes, families, and more importantly, our mental health. Here at Limitless, this meant both an increase in youths seeking help, and seeing many of our existing beneficiaries struggling harder than ever before.
That's why we need YOU on board to run with us! In fact, we don't just want to run with you! We want to empower you to support those in your own lives as well! Every runner will also be entitled to join two masterclasses run by mental health professionals and persons with lived experience. So, join us this October for The Limitless Run 2020, as we Run for Hope together!
PS: Don't forget to add on some of ActiveSG's merch when you register for the race! All proceeds from the race and 30% of the merch sales will go towards Limitless' programs.
Event available in:
Singapore
No shipping for this event. Refer to self-collection details above.
Important dates
Registration has closed:
Event period: 3 October 2020 until 10 October 2020


You can upload any sessions done within this period, regardless the date of your registration.

Upload closes: 16 October 2020
Categories and Fees
Early bird rate: S$20 (Normal rate: S$25)
Completion:
What is a Virtual Challenge?
A virtual challenge is a race that you can complete at your own pace and time.
Virtual challenge works exactly the same as any other type of sports events (e.g. running or cycling) but the difference is that the entered race can be completed at any location, either outdoors or indoors on a machine.
All you have to do is register for a race and provide evidence that you have done it. The evidence can be a screenshot of your running/fitness app, a photo of the machine screen etc. Do check out specific instructions of the event you join for more information.

Virtual races are a great way to stay fit and active all year round, run for good causes and get awesome medals and other entitlements for your participation!
Entitlements
Runner's entitlements
Race Apparel
Finisher Medal
ActiveSG collaterals
CHAT collaterals
Limitless collaterals
Event apparel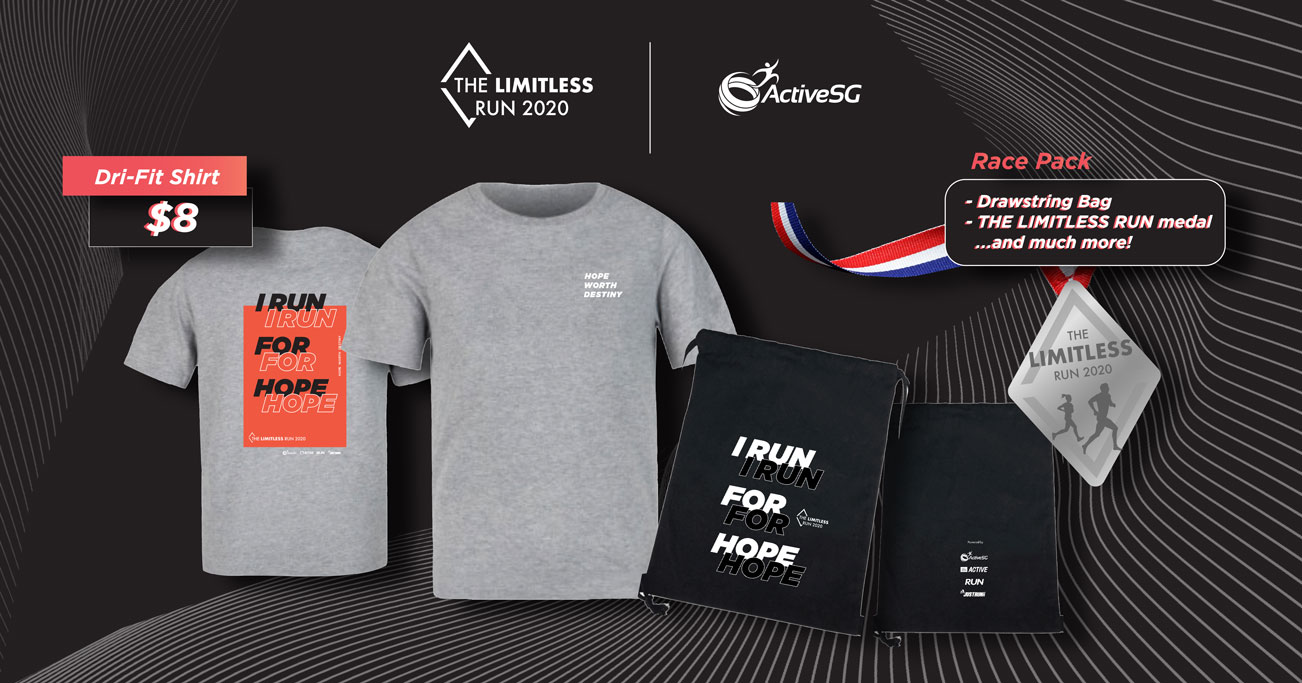 Dri-Fit Shirt Size Chart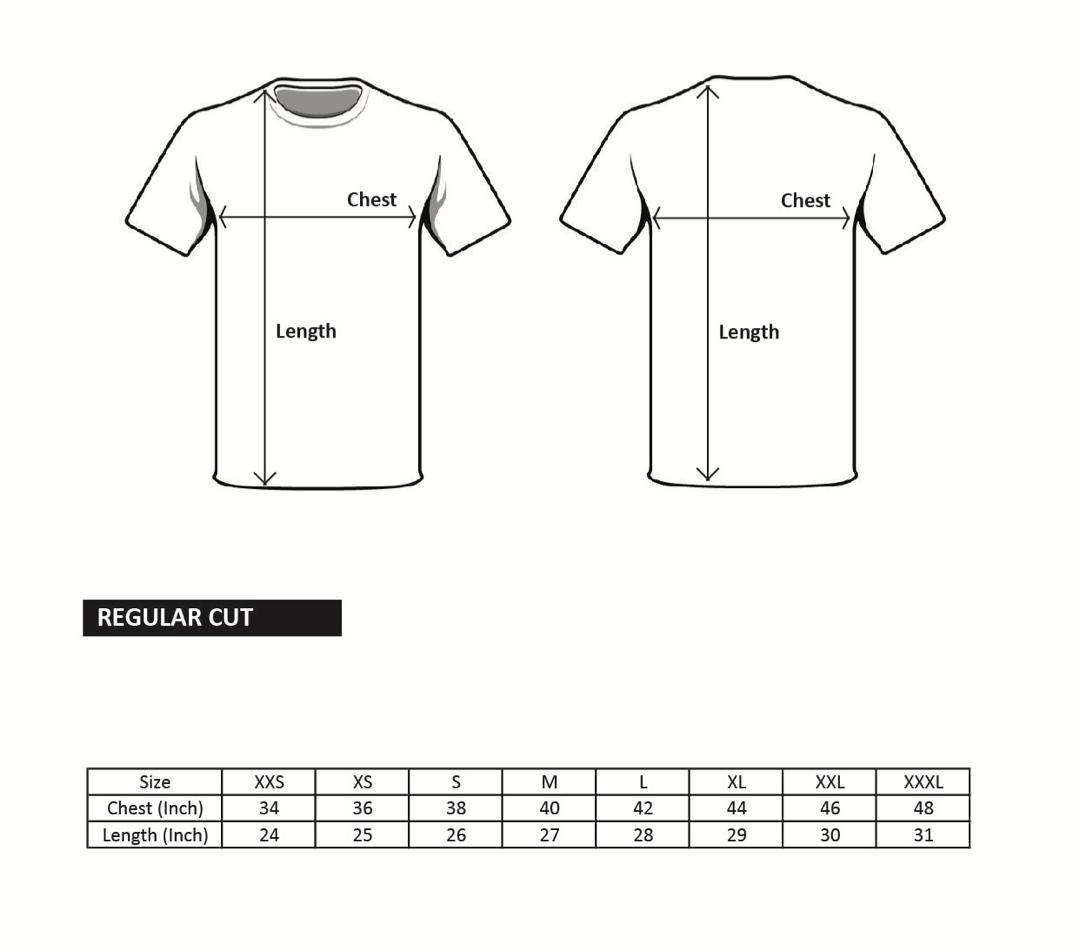 Other entitlements
ActiveSG Merchandise for Purchase – (30% of ActiveSG merchandise sales will be donated to fund Limitless' programs)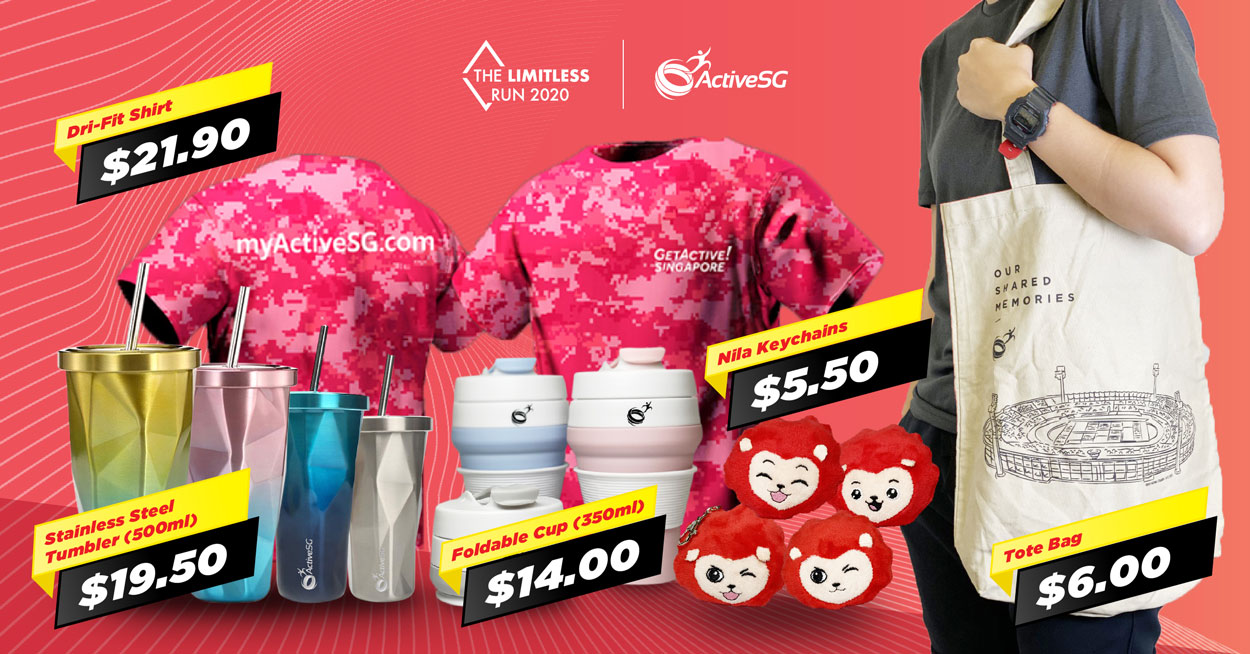 Upload
Uploading has closed.
You can contact the organiser at: avery@limitless.sg
Thank you.
For questions regarding this event, please contact the organiser at: avery@limitless.sg