The Sembawang West Virtual Exercise – Towards 2021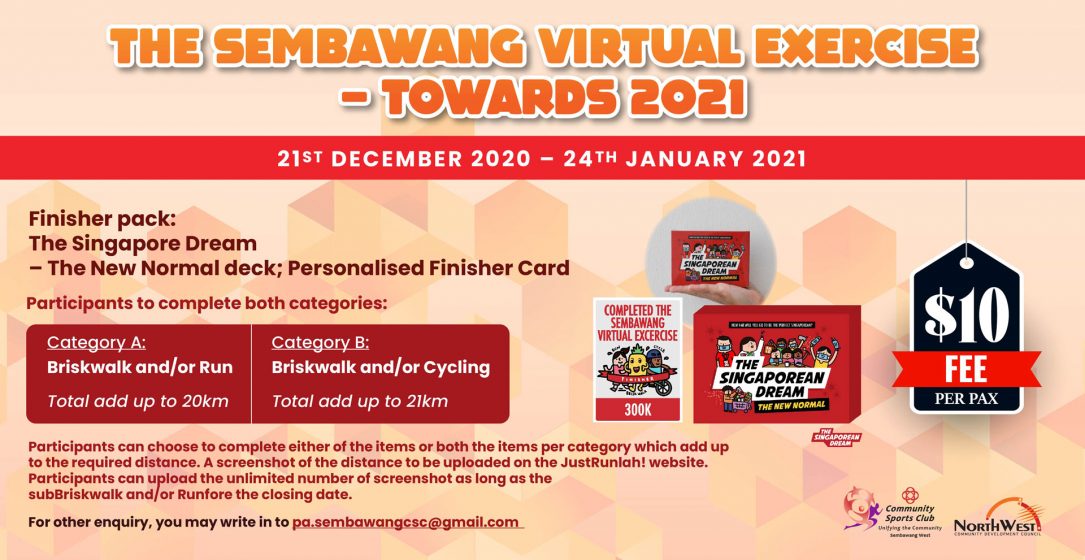 Register
Registration is no longer available. Thank you.
Event Info
General information
How well do you know about Safety Measures Management (SMM)?
Here is a set of card game for you to test how well you know your SMM.
Terms and Conditions
Participants to complete both categories:
Category A:

Briskwalk and/or Run

Total add up to 20km

Category B:

Briskwalk and/or Cycling

Total add up to 21km
Participants can choose to complete either of the items or both the items per category which add up to the required distance.
A screenshot of the distance to be uploaded on the JustRunlah! Participants can upload the unlimited number of screenshots as long as the submission is done before the closing date.
Participants are allowed to us any apps as long as it reflects the distance completed.
For other enquiry, you may write in to pa.sembawangcsc@gmail.com
Event available in:
Singapore
Entitlements ship from: Singapore
Slots are available while stocks last
Important dates
Registration has closed:
Event period: 21 December 2020 until 24 January 2021


You can upload any sessions done within this period, regardless the date of your registration.

Upload closes: 28 January 2021
Shipping starts on: 28 January 2021
Categories and Fees
Virtual
Complete Both
Category A (20km)
Category B (21km)
Briskwalk
Run
Cycle
S$10 per pax
Completion:
Entitlements
Runner's entitlements
The Singaporean Dream - The new normal game card; Finisher card
Other entitlements
The Singaporean Dream – The new normal game card
Finisher Card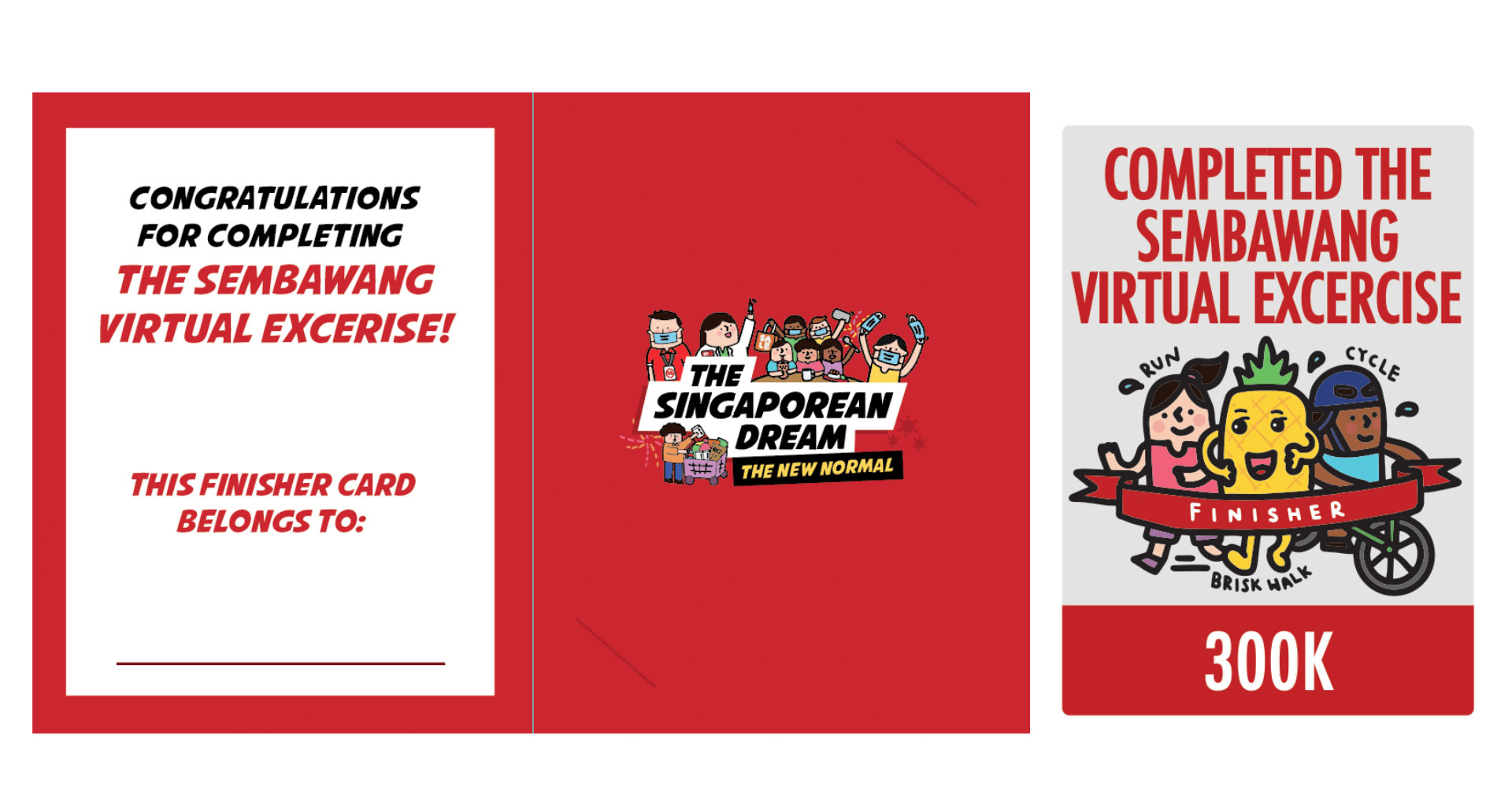 Upload
Uploading has closed.
You can contact the organiser at: pa.sembawangcsc@gmail.com
Thank you.
For questions regarding this event, please contact the organiser at: pa.sembawangcsc@gmail.com