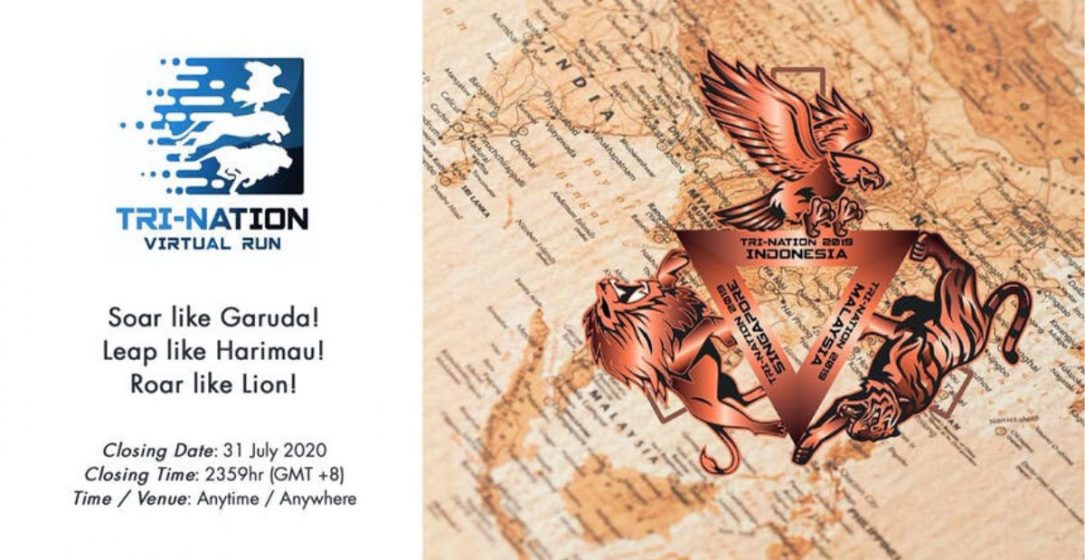 Register
Registration is no longer available. Thank you.
Event Info
General information
This virtual run is to commemorate nationhood celebration of the three close Southeast Asia neighbours. Come every August, Singapore, Indonesia and Malaysia will spare no effort in rolling out grandeur celebrations. This year, Singapore will first kick off her 55th National Day Celebration on 9 August followed by Indonesia's 75th Independence Day on 17 August and last but not the least, Malaysia's 63rd Merdeka Day on 31 August.
It is unfortunate COVID-19 has greatly disrupted our lives and we are likely to witness scaled-down annual parades this year or none at all. Come what may, nothing should deter us from pledging our loves for our countries. While we can't gather together and run as one big group but we can run at our own time, own pace and preferred venue – the virtual way, that is. Do remember to stay away from the crowd and run solo for your safety is important.
Earn three unique run medals with each one comes in the form of a national animal symbol of the country. LION for Singapore, TIGER for Malaysia and GARUDA for Indonesia. You need to run on three different occasions and when done, send the three runs' data in one submission to us.
There are three different distances to complete, (1) 5.5 km <55 years for Singapore>, (2) 6.3 km <63 years for Malaysia> and (3) 7.5 km <75 years for Indonesia>. All these distances are in sync to the years of independence of the three nations. While completion time counts nothing, completing each run distance is. Everyone is a big winner once he or she has completed the three runs. Take this downtime to fuel your run passion and dedicate it to the three ASEAN nations. When the three medals are put together, it signifies "Peace, Prosperity & Progress".
In addition, Compressport sport towel worth S$12.90 will be given to all participants.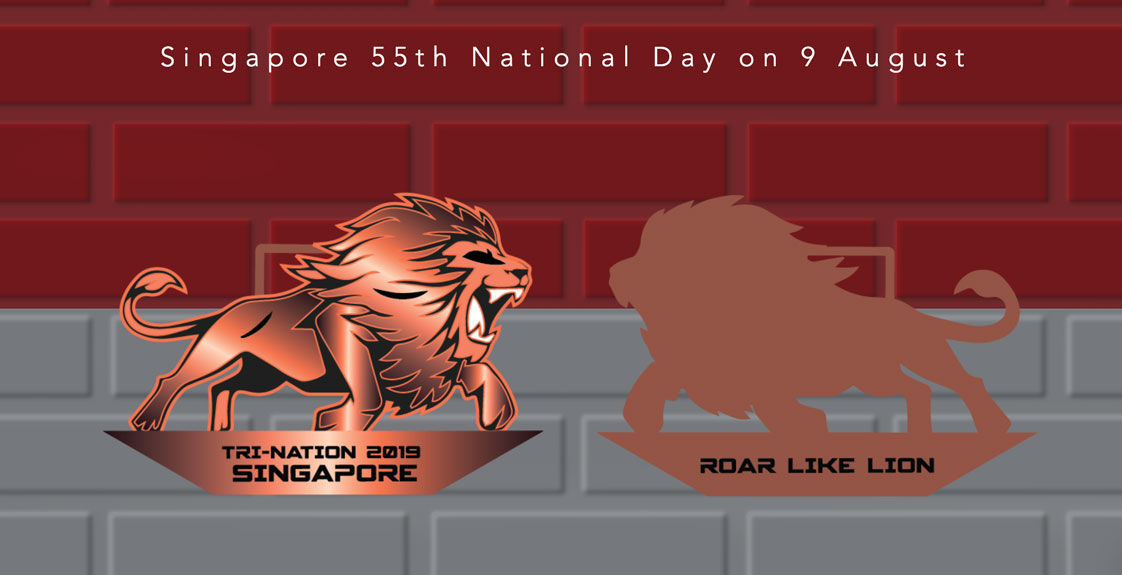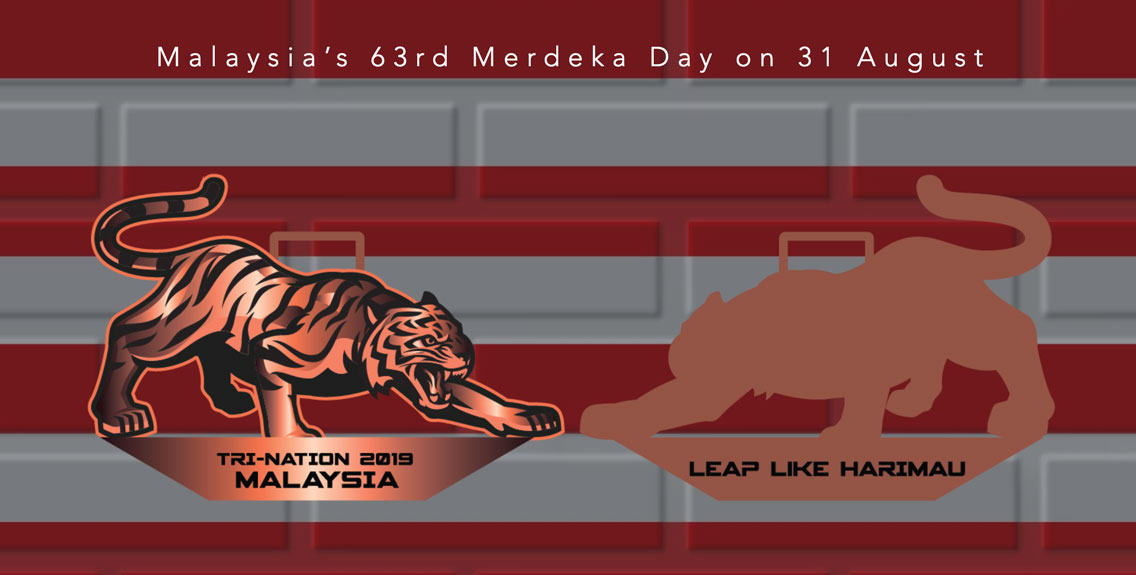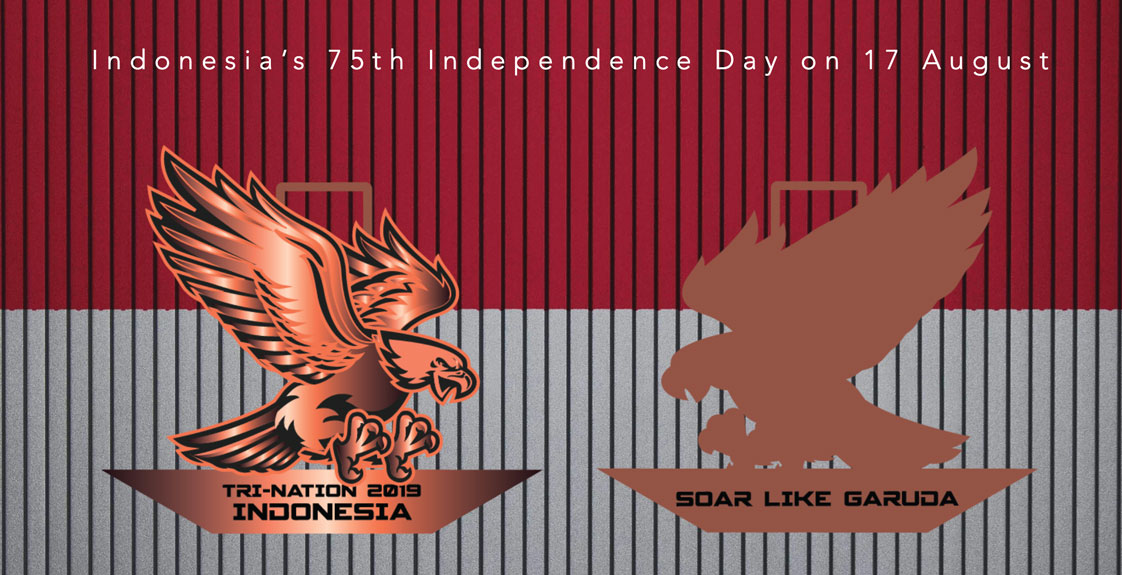 Event available in:
Singapore, Malaysia, Indonesia, Australia, New Zealand
Entitlements ship from: Singapore
Important dates
Registration has closed:
Event period: Any time until 31 July 2020


You can upload any sessions done within this period, regardless the date of your registration.

Upload closes: 31 July 2020
Shipping starts on: 3 August 2020
Categories and Fees
Virtual
5.5 km
6.3 km
7.5 km
S$20*
* Price excludes 6% of payment gateway and processing fee
** Free shipping for Singapore and Malaysia addresses. Shipping fee applies to other countries
Completion:
What is a Virtual Challenge?
A virtual challenge is a race that you can complete at your own pace and time.
Virtual challenge works exactly the same as any other type of sports events (e.g. running or cycling) but the difference is that the entered race can be completed at any location, either outdoors or indoors on a machine.
All you have to do is register for a race and provide evidence that you have done it. The evidence can be a screenshot of your running/fitness app, a photo of the machine screen etc. Do check out specific instructions of the event you join for more information.

Virtual races are a great way to stay fit and active all year round, run for good causes and get awesome medals and other entitlements for your participation!
Entitlements
Runner's entitlements
e-Certificate
One Singapore Medal (LION)
One Indonesia Medal (GARUDA)
One Malaysia Medal (HARIMAU)
One Compressport Sport Towel (worth S$12.90)
Finisher medals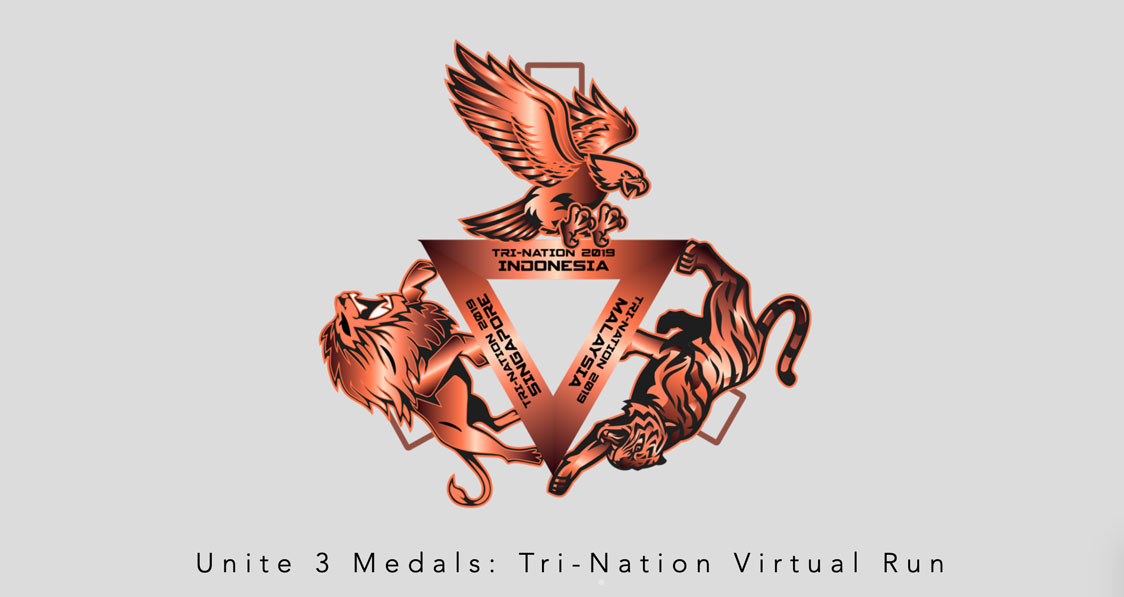 Upload
Uploading has closed.
You can contact the organiser at: info@ideas-room.com
Thank you.
For questions regarding this event, please contact the organiser at: info@ideas-room.com